Description
Cyber Security and Computer Forensics expert Lee Neubecker from GreatLakesForensics.com will share insights into how rogue hackers could take down the U.S. power grid and cause much damage and mayhem. Learn how vulnerable IoT (Internet of Things) devices could be used to take down the power grid. NotPetya and MadIoT malware and vulnerabilities demonstrate how much at risk the world remains to cyber attacks on the electric grid. Important information will be shared including an overview of what needs to happen to prevent the next major cyber attack on the power grid from being successful.
You'll learn:
-Why your home IoT devices can pose a risk to taking down the U.S. power grid
-What an extended power outage could mean to you!
-How to survive the next extended power outage
-What needs to happen to make our world more cyber secure
Arrive from 5:30 p.m. on to socialize; program will begin at 6 p.m. Light refreshments will be served.

Parking information: Parking in the 303 E. Wacker garage, off lower Columbus Drive, is $15 with SpotHero. You can take an elevator directly to the lobby, although street entry to the building is on Upper Columbus Drive, at 303 E. Wacker.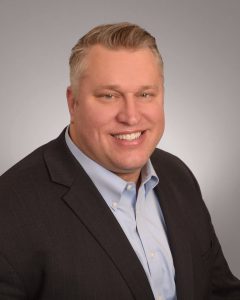 Speaker Bio:Lee Neubecker is the Founder and CEO of Great Lakes Forensics. Prior to founding Great Lakes Forensics, Neubecker was the Chief Information Officer of HaystackID, a national leading provider of eDiscovery, legal services and managed review services. Before HaystackID, Neubecker launched, grew and sold a successful computer forensics expert witness firm, Forensicon.com.
Neubecker holds the prestigious Certified Information Security Systems Professional credential and has had his testimony accepted and upheld on complex litigation involving the misappropriation of trade secrets litigation matters. Neubecker is a licensed professional investigator in his birth state of Michigan and has led many complex financial, RICO, counterfeiting, data breach and white collar criminal investigations. Neubecker was again named one of the top global experts in Cyber Security and Computer Forensics by Who's Who Legal. Neubecker has assisted law firms and their clients in responding to suspected data breach matters and has assisted companies with mitigation and response to data breach incidents.