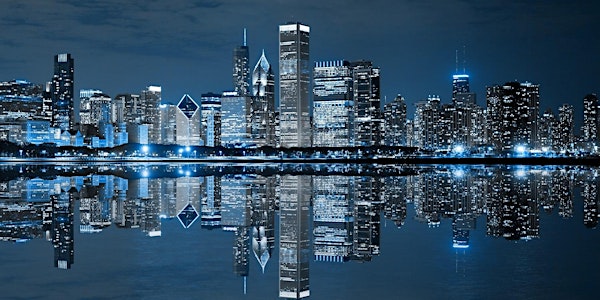 Chicago Oracle Users Group Meeting - Sponsored by Quest
When and where
Location
Emmett's Brewing Company 110 North Brockway Street Palatine, IL 60067
Description
Please come join the Chicago Oracle Users Group for our next meeting on Tuesday, June 26th from 6:00 PM - 9:00 PM. This meeting will be sponsored by Quest and located at Emmett's Brewing Company in Palatine. We have three great presentations lined up!
The first presentation will be on Logical Replication by Susan Wong, Sales Engineer, Quest. The second presentation will be by Oracle ACE Director, Jim Czuprynski on Get Smart! Embrace #SmartDB To Restore Application Code To Its Rightful Place. Lastly, a presentation by Oracle ACE Associate, Becky Wagner on Setting Up Your First OAC Instance.
There will be food served and we will have raffle prizes at the end of the meeting.
We will have a happy hour after the meeting sponsored by ViON.
---
Agenda
6:00 PM - 6:05 PM
Welcome and Introduction - Alfredo Abate, President, Chicago Oracle Users Group
6:05 PM - 7:00 PM
Session 1
Logical replication is a game changer, Susan Wong, Sales Engineer, Quest
Not only does it make your job easier, but it'll also help you get more from your databases — for many different platforms.
Join us for this session, where you'll learn how replication can help you:
• Perform database migrations and upgrades without downtime.
• Enable real-time data integration for analytics.
• Offload to low-cost platforms for non-critical workloads.
• Escape costly database vendor lock-in.
• Strengthen your critical disaster recovery projects.
• Set up a high-performance application ecosystem.
7:00 PM - 7:30 PM
Dinner Break
7:30 PM - 8:00 PM
Session 2
Get Smart! Embrace #SmartDB To Restore Application Code To Its Rightful Place, Jim Czuprynski, Advanced Technical Consultant - Oracle Solutions, ViON Corporation
Almost every modern IT organization has struggled with the best place to locate crucial application code bases -inside the application server layer, or inside the database itself? The good news is that Oracle Database 12c has helped push the argument towards locating the majority of application code within the database through several key feature sets, especially Edition-Based Redefinition (EBR). This session will offer several practical examples of how any Oracle DBA can build a case for and then implement the best practices of the #SmartDB paradigm within their organization while making their application developer colleagues happier than ever.


8:00 PM - 8:30 PM
Session 3
Setting Up Your First OAC Instance, Becky Wagner, Senior BI Architect, US-Analytics
Before you can get to work in OAC, you'll need to set up a database and create your first OAC instance. This session, lead by Oracle ACE Associate Becky Wagner, gives you the step-by-step instructions on what's needed to set up your OAC instance, including…
•Dashboard customization
•Creating a storage container
•Database configuration
•Analytics configuration


8:30 - 9:00 PM
Raffle and Networking


9:00 PM
Happy Hour
Meeting Sponsor

Happy Hour Sponsor