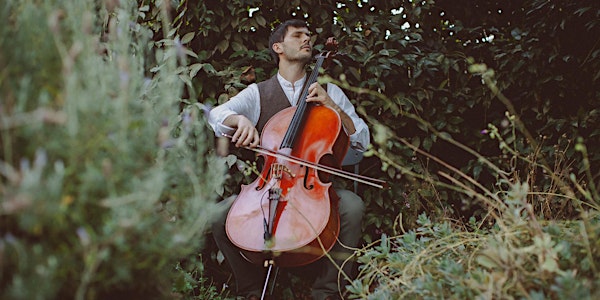 Cello & Mindfulness
This class combines the powerful vibrations of the cello with mindfulness practices and is founded on community building.
Refund Policy
Contact the organizer to request a refund.
Eventbrite's fee is nonrefundable.
About this event
Cello and Mindfulness combines the powerful vibrations of the cello with breath-work, mindfulness practices and is founded on community building.
With the world feeling a little crazier than normal these days, it's now more important than ever to find time to breathe & ground in the present. Join me for a short respite from your daily stressors, and connect with a virtual community of fellow human beings.
What you can expect:
-Breath work
-Mindfulness practices
-Live cello performance
-Movement
-Small group share
-Expressive arts (writing, drawing, music, etc)
Cello & Mindfulness classes will be held on Zoom.
Please wear comfortable clothing -- it is recommended to listen with headphones or good speakers to take full advantage of the vibrations of the cello.
-----------
About Joshua
Joshua McClain is a cellist, composer, producer, filmmaker, and artist based in Portland, OR. He is best known for his unbridled cello playing and solo performances which, using a looping pedal and effects processor, create intense, otherworldly soundscapes.
When the whole world went into lockdown at the beginning of 2020, Joshua created a free bi-weekly music and mindfulness live stream on Facebook called Morning Cello that would go on to reach millions of people world-wide and stream directly to over 125,000+ people.
Joshua is currently recording a new album, titled Morning Cello, to be released in 2022.
Before moving to Portland, OR amidst the height of the pandemic, Joshua was regarded as one of the top artists in the San Francisco Bay Area. Joshua was voted Musician of the Year in San Francisco at the Raw Artist RAWAwards showcase. He has shared the stage with Thievery Corporation, Aj Croce, Over the Rhine, Blame Sally, Gordi, Dagmar, and others.
Joshua released his most recent album, Coming Home, in February 2018 - a concept album based on Joseph Cambell's hero's journey. Joshua's first self-titled EP was released in June 2011. He also collaboratively released a full length album in March of 2016 with The Handsome Brunettes, titled Is Fortune a Wheel, with critical acclaim and another titled, You Can't Kill Light in 2019.
Joshua's style is deeply influenced by the music of Andrew Bird, Zoe Keating, Mark Summer, Yo-Yo Ma, Sigur Rós, Dirty Three, Jimmy Hendrix, Max Richter, Yann Tiersen, and Hans Zimmer, among others.
Joshua has toured and performed extensively in North America as well as Germany, France, Japan, West Africa, and Argentina.
Outside of music, Joshua is an avid outdoorsman, filmmaker, martial artist, wood worker, father and husband.