Celebrating Indian Classical Music with Dr. Aruna Sharma, LIVE in person at Consulate General of India in NY.
About this event
Dr. Aruna Sharma
- Classical and Semi Classical Vocal
Dr. Aruna Sharma was born at Sri ganganagar, Rajasthan, one of India's culturally rich states. Inspired and encouraged by her father, who was a lawyer by profession, a highly learned person, a connoisseur and patron of Indian classical music, she has devoted her entire life to music. She comes of a highly educated and talented family, hailing basically from Jammu & Kashmir, where everyone is deeply committed to music besides his/her own specialized areas.
Aruna Sharma started learning classical music under the guidance of Ustad (Maestro) Jamal Khan, a Royal Musician from the court of Baroda, at the tender age of three. She studied music in an academic context at school and college level and did her Ph.D. in music from University of Rajasthan, Jaipur, under the guidance of Dr.B.L.Sharma .She was trained under Prof. R.C. Nadkarni , Prof. Sudha Srivastava and many renowned scholars of music. She started performing at the age of eleven in her school years at district and state level competitions.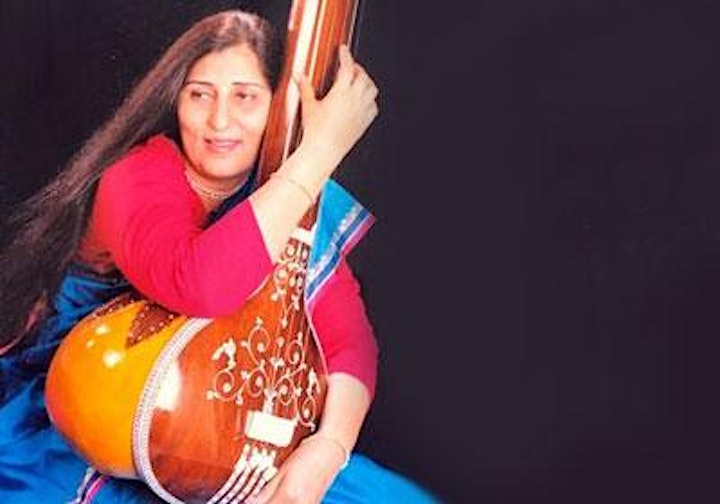 Anish
- Harmonium
Anish is learning Harmonium under the guidance of of Dr Kedar Naphade, a senior disciple of Pt Tulsidas Borkar. Prior to that Anish leaned from Shri Hemant Kulkarni for over 7 years. Anish also learns Keyboard under the guidance of Shri Bobby Chatterjee.
Anish is a 16 year old 11th grade honors student at J P Stevens high School in Edison, New Jersey.
Anish has performed at various events in US as well as in India. Marathi Vishwa's various programs in NJ, Pandit Jasraj Institute's Mewati Sangeet Parv in New York, and in Pune, Hyderabad in India.to name a few.
Anish also sings in choir and he is a member of highly acclaimed JP Steven's Chamber choir. Anish has performed in various national level honor choirs.
Besides music, Anish enjoys reading, practicing Jiu Jitsu, and doing math.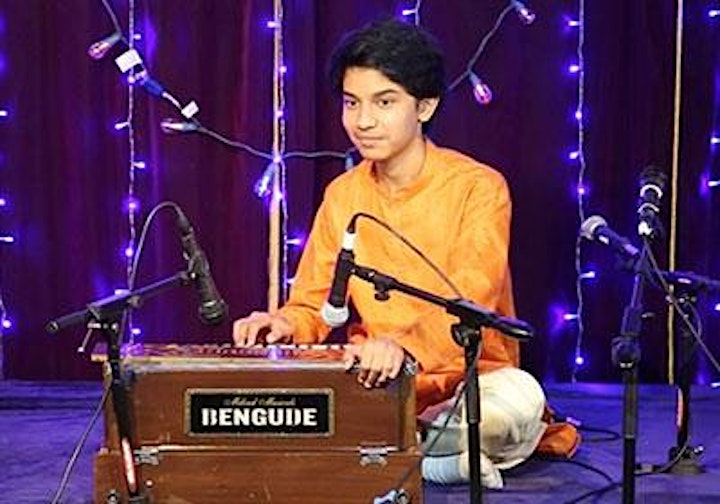 Dibyarka Chatterjee
- Tabla
Dibyarka Chatterjee is a young Tabla player from the Farrukhabad Gharana, and is the son and disciple of Pandit Samir Chatterjee. Having grown up in a musical environment his natural inclination towards Tabla became apparent early in his childhood. At the age of five he was initiated by his father into the ancient system of pedagogy called the guru-shishya parampara (master-disciple tradition).
Dibyarka was born in Kolkata, where even in his childhood he was already performing in concerts as well as on Akaashbani Kolkata's Children's Section (National Radio - Kolkata Station). At the age of ten he moved to New York City with his family; since then he has continued to perform regularly with both Indian and Western music. Dibyarka has had the honor and privilege of performing with renowned musicians like Pandit Jasraj, Pdt. Budhhadev DasGupta, Pta. Lakshmi Shankar, Utd. Shujaat Khan, Utd. Mashkoor Ali Khan, Pdt. Ramesh Mishra, Pta. Shubhra Guha, Pta. Tripti Mukherjee, Pdt. Suman Ghosh to name only a few. He has collaborated in world music projects with groups like the Dance Theater of Harlem (in 'South African Suite'), the Battery Dance Co. (in "Songs of Tagore"), and with fusion musician/composers like Salman Ahmad (Junoon), Douglas Cuomo, John McDowell (on the award-winning documentary "A Son's Sacrifice"), Gary Lucas & Najma Akhtar (on their collaborative album "Rishte") etc. He has composed music for, and performed in, two off-Broadway theatrical productions (Nuraldeen's Lifetime & Lee/gendary). He has also performed in many prestigious venues like Carnegie Hall, the United Nations General Assembly, Lincoln Center & Asia Society in NYC, Place des Arts (Montreal), the Google Amphitheater (Palo Alto), Salt Lake Music Conference (Kolkata, India), Pratishruti Festival (Bhopal, India) etc. He has also appeared on numerous radio shows such as The Leonard Lopate Show and New Sounds on NPR, Raag Aur Taal on WKCR etc. (recordings available below). Dibyarka is a part of the Arpan ensemble featuring some of finest musicians from the NY/NJ area.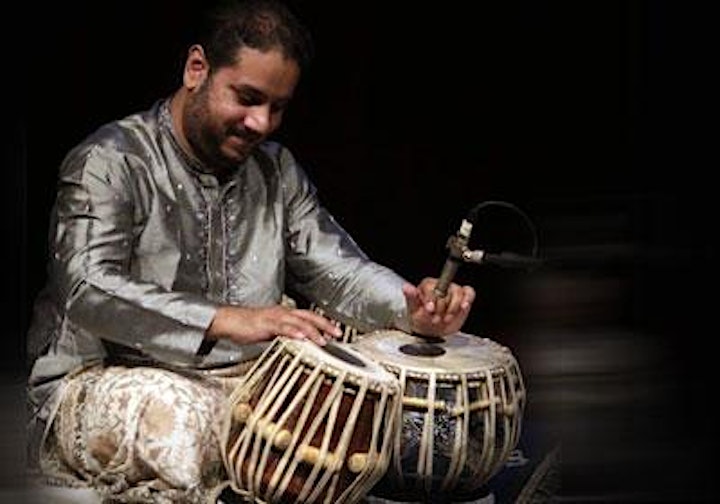 Organizer of Celebrating Indian Classical Music with Dr. Aruna Sharma - Dec3
The IAAC supports all the artistic disciplines in classical, fusion, folk and innovative forms influenced by the arts of India. We work cooperatively with colleagues around the United States to broaden our collective audiences and to create a network for shared information, resources and funding. Our focus is to help artists and art organizations in North America as well as to facilitate artists from India to exhibit, perform and produce their work here. The IAAC is a 501(c)(3) tax-exempt organization. All donations are tax-deductible to the fullest extent allowable by law.