Description
As a locally-owned and operated company, Wintrust is proud to bring together Chicago's diverse communities and business leaders to celebrate their success. Our upcoming event in honor of Women's History Month allows attendees to learn from local leaders who are encouraging other leaders and creating jobs to grow our local economy. This event is a tribute to women who have excelled in Chicago and abroad. Join us to hear from a distinguished group of panelists as they have a meaningful dialogue that will teach, inspire, and celebrate women's contributions in this area. Whether you're an aspiring business owner, a seasoned entrepreneur, a Chicago consumer, or, simply a citizen of the area, you'll gain something from this event.
Hors d'oeuvres and drinks will be served.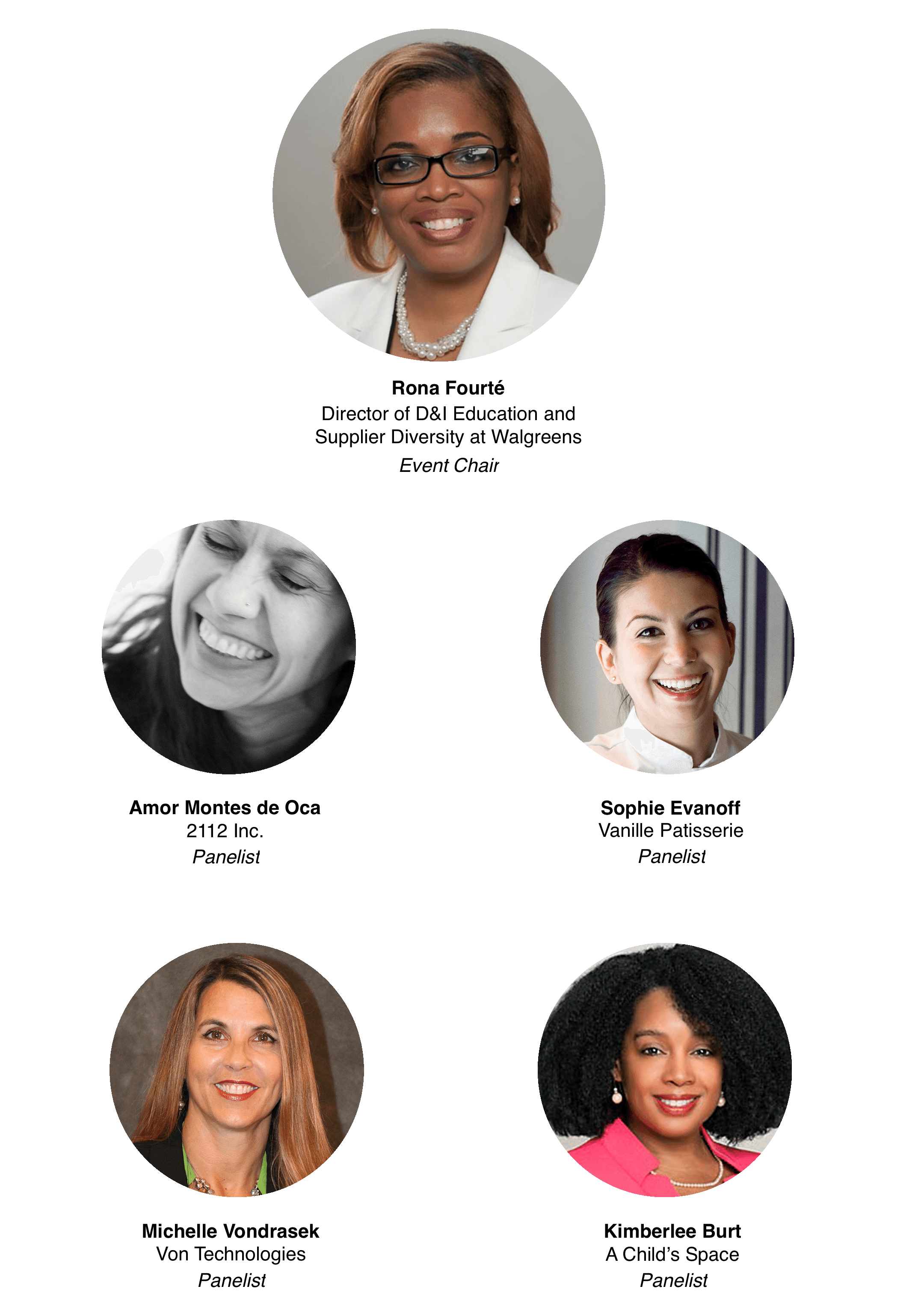 Event Chair: Rona Fourté, Walgreens

Rona Fourté | Director, D&I Education and Supplier Diversity, Walgreens

Rona is an integral member of the global diversity and inclusion team of Walgreens Boots Alliance. In this capacity, she leads a team to impact the diverse owned business inclusion rate in contracting for merchandise, goods not for resale and professional services and she also oversees the training and development integration of diversity and inclusion in partnership with the WBA learning leaders.
Prior to joining Walgreens, Rona held senior management roles in finance and accounting and led supplier diversity initiatives in both the private and public sectors. Rona directed the Chicago Minority Business Opportunity Center, a $1.2M US Department of Commerce, MBDA funded project, and led the successful execution of financial transactions for minority owned businesses in excess of $105M. Rona has led information technology system design projects for organizational transformations as both an employee and a consultant. Rona has been cited in diversity publications, received recognitions for advocacy, commitment, and is an active member of the community serving organizations throughout the U.S. including affiliates of the National Minority Supplier Development Council, Women's Business Enterprise National Council, US Business Leaders Network, Conference Board, Holy Family Scholars (HFS), and the boards of Providence Englewood Charter School and Tuskegee Next Academy. Rona was recently recognized by Mass Market Retail as 1 of 6 who made a difference in 2017.
Rona has a Bachelor of Science in Business Administration & Accounting from DePaul University, a Masters of Arts in Divinity, is a Certified Fraud Examiner and an ordained minister.
Meet Our Panelists:
Amor Montes de Oca | Director of Strategic Initiatives at 2112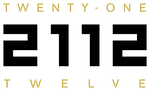 Amor Montes de Oca is Director of Strategic Initiatives at 2112, Chicago's first business incubator focused on the development of entrepreneurs in music, film/video and creative industry technology. Through community, educational opportunities and access to capital, 2112 creates a truly fertile ground for the professional development and acceleration of its members. Responsible for developing member engagement programs and partnerships, including spearheading and developing initiatives as part of 2112's strategic direction and core principles. A passionate leader, combining business acumen, personable demeanor, cultivation and stewardship. Amor is a mother, travel enthusiast, flamenco aficionado, knitting novice and aspiring paintball ninja.

Sophie Evanoff | President of Vanille Patisserie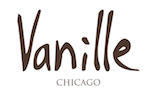 Sophie Evanoff is the president of Vanille Patisserie. She is responsible for business planning, new product development, sales and marketing. During her tenure, she has doubled Vanille from two to four locations. Her most recent patisserie opened at Harper Court in Hyde Park joining locations in Lincoln Park, Lakeview and the Chicago French Market.

Sophie has been recognized as an innovator and has proven she can make change happen. With a focus on growth, quality and customer satisfaction, Sophie was awarded The 2016 James Tyree Emerging Business Leadership Award, the first female awardee. A dedicated and active entrepreneur, Sophie is also an Alumna of the Goldman Sachs 10,000 Small Business which has helped her expand her business and brand across multiple Chicago locations. In 2015, Vanille was awarded, #1 Retailer of Lincoln Park, Chicago. Vanille has also been recognized as one of the best bakeries in America by Time Out Magazine.

Vanille offers artisanal desserts and pastries, including delicious mousse cakes, luscious tarts, handmade chocolates and candies, freshly baked croissants, custom celebration cakes and the popular French Macarons, which are available for nationwide shipping. Vanille also offers breakfast and lunch catering to downtown Chicago businesses.

Prior to acquiring Vanille in 2011, Sophie's work experience included production and manufacturing, customer service, quality control, marketing and leadership roles with several Michigan and Chicago-based companies. She is a quick learner, team player, and a self-motivated individual who takes initiative on all fronts in order to achieve the desired results.

Sophie holds a bachelor's degree in psychology from the University of Michigan and is a graduate of Chicago's internationally renowned French Pastry School. Sophie has awe-inspiring passion for supporting all ethnic communities. She is also actively involved with several non-profit organizations both serving as a board member and volunteering her services to raise funds for needy children.

Michelle Vondrasek | President of Von Technologies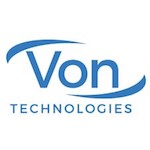 Michelle Vondrasek cherishes her position as President of Von Technologies, one of only a few woman-owned telecommunications businesses. Her dedication, flexibility, and vision reflect not only her business strategy, but her values as well. Von Technologies values customer service, and Michelle tirelessly focuses on understanding client challenges and needs, regardless of their size. She believes her employees-and their contributions-are Von Technologies' greatest asset.

As CEO Michelle looks for fresh approaches to keep her business on the front lines of growth and development. Michelle likes to challenge conventional thinking, confront problems head-on, and boldly act on groundbreaking ideas.

Michelle's skills and unique perspective developed during 20 years of sales and leadership roles in multiple industries. She weathered buy-outs and reorganizations-which repeatedly created negative impact for her customers-until frustration led to innovation: she decided to do it on her own. In 2006, with her family's encouragement, she created the certified WBE Von Technologies as a strategic and flexible challenger in today's high-risk, competitive telecommunications marketplace.

Von Technologies-and Michelle Vondrasek-quickly were noticed. In 2015, the WPO ranked Von Industries as 17th of the 50 fastest growing women-led organizations and Ernst & Young recognized Michelle as one of twelve Entrepreneurial Winning Women. In 2016, she was named one of Chicago Business Journal's Women of Influence. She places high priority on supporting other women business owners through her involvement in various organizations and committees, takes an active role in supporting women to develop innovative solutions for doing business with other WBE's, and hasn't forgotten the support that led her to this place.

Kimberlee Burt | Owner of A Child's Space Early Learning Center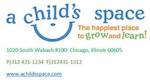 Kimberlee Burt is an early childhood educator with over 25 years of experience in various sectors of the early childhood industry. In addition to having taught both Preschool and Kindergarten, Kimberlee has worked as an early childhood consultant for numerous education companies including, Scholastic New York, Group Publishing and The Lakeshore Learning Company. Kimberlee is also an Adjunct Lecturer with the City Colleges of Chicago where she teaches undergraduate coursework in Early Childhood Education.

For over 16 years Kimberlee has owned and operated A Child's Space Early Learning Center located in the South Loop Community near Museum Park Campus. Designed for children 6 weeks through 6 years old, A Child's Space occupies 5200 square feet of loft like space and creates a unique boutique learning and early childhood educational experience for each child.

A hands on learner, teacher, and educator, Kimberlee is known as the Play and Learn Leader! She brings her unique perspective as a Teacher, Director, Owner and Entrepreneur to each workshop and speaking engagement, making the session not only fun, but also practical and relevant!
Our Sponsors: