Event Information
Refund Policy
Contact the organizer to request a refund.
Eventbrite's fee is nonrefundable.
CDRPC's renowned planning and zoning webinar series has returned 2021 and we look forward to you joining us!
About this Event
CDRPC's Spring 2021 Webinar Series begin Wednesday, March 17 and continue through June 2nd – a run of 11 events.
The Webinars, on the Zoom platform, will take place weekly, on Wednesdays, from 1 - 2pm . The same registration fee applies and there are no additional charges once you register. Your $15 registration pass is good for any and all of the events in the series. Purchasing a registration through Eventbrite is like your season pass for the series. Sign up for the webinars you like - or attend them all.
"Achieving Sustainability through Infrastructure Planning"
April 28, 1pm
Presenting Sponsor Delaware Engineering.
The availability of centralized water and sewer infrastructure is often a determining factor for future growth, particularly in rural areas. Long-range infrastructure planning combined with thoughtful land use regulations can be a useful tool for communities to target growth and development into areas with the capacity to support greater density while minimizing environmental impacts. Using case studies from throughout New York State, this session will cover what goes into developing an "Infrastructure Master Plan" and why it is important.
"Not In My Backyard: Community Opposition to Land Use Applications"
May 5, *10:30am*
It's not Mister Rogers' Neighborhood anymore. Our open discussion will address the legal fine points and ever-changing role of NIMBY-ism in land use review, the rise of social media information, FOIL, and legal standing.
Presented by M. Elizabeth Coreno, Esq., P.C.
"Farm Friendly Zoning to Increase Agricultural Resiliency"
May 12, 1pm
Presenting Sponsor Community Planning & Environmental Associates
Local land use regulations can have many consequences to agriculture, and they can affect the ability of farms to maintain themselves or grow. Learn what farm friendly zoning looks like and why it is important to evaluate your local laws with an eye towards agriculture. This session will explore farm friendly audits, consistency between comprehensive plans and local laws, and farm friendly tools you can use to increase the resiliency and sustainability of farms in your community.
"Building a Walkable & Accessible Capital Region for All"
May 19, 1pm
This session will provide an overview of the Capital District Transportation Committee's (CDTC) long-range plan, New Visions 2050, recommendations for building more walkable communities and why this is important for creating a more equitable, healthy, accessible, and quality region. The overview will identify specific strategies identified in New Visions 2050 and how CDTC is working with local governments to implement them.
"Planning Infrastructure for Natural Resiliency & Green Solutions"
May 26, 1pm
Threats of environmental degradation from climate change are prompting planners to reduce the carbon impact and promote functional and resilient infrastructure. Infrastructure is taking new forms, using naturalistic elements and green solutions through designs that anticipate and address the effects of severe heat, drought, and even potential wildfires, as well as ensuring post-development stormwater flows do not contribute to flooding. In addition to control of onsite stormwater quality and quantity, we will explore ways that natural systems approaches can be cost-effectively deployed to manage energy use and enhance functional site designs to establish beneficial onsite arrangements and complement neighborhood and ecological form. This webinar will examine evidence, case studies, and practice recommendations to assist the development of infrastructure containing higher amounts of natural features and a rubric of green solutions.
"Clean Energy and Your Comprehensive Plan: Guidance for Local Governments"
June 2, 1pm
NYSERDA will discuss a new resource for municipalities looking to incorporate clean energy goals and objectives into their comprehensive plans. Whether your community is looking to modify an existing plan, create a separate clean energy plan component, or build a new comprehensive plan from scratch, this session will introduce key considerations and resources to ensure responsible planning for clean energy development.
Presented by NYSERDA
"Review Board Procedures: The Who, What & How to Achieve Development Success"
April 7, 1pm
Presenting Sponsor Barton & Loguidice
A comprehensive overview for municipal review boards, staff, elected officials, and the general public outlining the roles, procedures, and most importantly, parameters of influence on typical development review applications. Keeping attendees awake and engaged, this session will utilize interactive tools to challenge one's understanding of their role and reinforce best practices. We will work through sample applications to demonstrate how to leverage review processes to avoid the "bad" and successfully achieve their community's future development vision. Topics will include NYS Law requirements, site plans, special permits, variances, rezonings, and the significance of local plans and codes in guiding these procedures.
How The Program Works
All registrants will need to log into Eventbrite or create an account to access the webinars sign-up page. Think of the registration as a season ticket. You will register once, there's a one-time fee, and once you register you may sign up for any webinar you like. There is no per webinar fee. Make sure to save the confirmation email you receive after registration - this will contain a link to your "season ticket" - the page where you will be able to individually sign up for each webinar.
When you revisit Eventbrite you'll want to click the link on the right that says "Access the event" under the words "Already have a Ticket?"
Step-by-step Instructions
1) Use Eventbrite to register - this will create a username and password if you don't already have an Eventbrite account.
2) After you register, check your email for a link to the event page. Click "access the event" on the right You may need to log in using your Eventbrite username and password. TIP: Bookmark the event page so you can keep coming back for updates and to add registrations.
3) On the event page, sign-up for each webinar you wish to attend. Each webinar requires it's own registration. This is to ensure correct attendance for AICP and to automate reminders.
Remember, you must sign-up for each session using the webinar registration links provided on the Event page. For each webinar you will receive a confirmation email with the zoom link to join the webinar that can be added to your electronic calendar.
After each webinar in the series, each attendee will receive an email confirming attendance if they attended via PC or tablet. No automatic emails confirming attendance can be sent to phone only attendees. The confirmation email can be submitted to your board chair and or clerk to apply for credit. To automatically receive the email that can be used for PB or BZA credit for this webinar you MUST register and attend with an email address.
For purchasers of multiple tickets, each registrant will receive a unique ticket that will be emailed. Registrants will be able to access the webinar series by logging in with the email associated with their ticket. For there they may sign-up for any webinar from the Event Page.
Town, village and city zoning board of appeals and planning board members, as well as county planning board members are required by state statute to obtain four hours of training a year. This webinar series will also provide an opportunity for local government professionals from across the board to sharpen their skills, obtain credits, learn about trends and regulations, meet the experts and find out about funding opportunities.
Remember, your Eventbrite ticket will give you access to the online event page with sign-up links for the webinars. You can not access the webinars without a ticket. The registration for the series is a one time fee. There are no additional costs for accessing webinars individually. 
Speaking and Sponsorship Opportunities Still Available!
FAQs
Q: Do I have to pay full price if I only want to attend one or two sessions?
A: Yes. There is no pricing option per webinar.
Q: Is there an early bird registration?
A: No.
Q. Are AICP credits available?
A: Yes. All of the sessions have been submitted for AICP CMs.
Q: Will recordings of all sessions be available post conference?
A: Yes. Attendees will have access to all session recordings for up to one year post conference. Links to these recordings will be posted on the event page.
Q: Can I pay by check?
A: All payments will be processed with a credit or debit card. No payments will be accepted by check.
Q: Can I pay the day of a webinar?
A: Yes, conference registration will remain open until May 12.
Q: How do I get my Planning and Zoning board credits?
A: 24 hours after each webinar in the series, each attendee will receive an email confirming attendance. This email can be submitted to your board chair and or clerk to apply for credit. To automatically receive the email that can be used for PB or BZA credit for this webinar you MUST register with an email address. This email serves as the proof of attendance. No certificate is issued.
Past Events
"CapitalRegionIndicators.org and Other Data Tools and Resources"
CDRPC staff reviewed capitalregionindicators.org. Capital Region Indicators is a joint initiative of the Capital District Regional Planning Commission (CDRPC), Capital Region Chamber, The Community Foundation for the Greater Capital Region and the Capital District Transportation Committee. This initiative seeks to help a wide variety of public and private organizations better understand the communities of New York's Capital Region. Using the best available information, the website serves as a common source for data and interactive visualizations that will inform community members on critical topics related to the economic and social health, as well as progress of our region.
The purpose of NY's Capital Region Indicators is to:
• Provide high quality, reliable, objective and up-to-date data
• Spur discussion about and build consensus around our region's key indicators
• Help better understand changes in our communities' well-being over time to better target investments to address chronic and emerging challenges and community needs
• Provide information relevant to community and regional planning
• Serve as a key resource for data needed for grant applications and reports developed by public and private organizations
The site was custom-designed by the Albany Visualization and Informatics Lab (AVAIL) located in the Geography and Planning Department at the University at Albany, State University of New York, and is maintained by CDRPC. In addition, CDRPC staff will provide an overview of other data resources including Data.Census.Gov and Census Business Builder.
"Comprehensive Plans: Gaining a Competitive Advantage for Your Community"
March 24, 1pm
Presenting Sponsor The MRB Group
Many communities do not have a strong, practical and useful comprehensive plan. MRB Group's SmarterlocalGov team works to strengthen municipal leaders and teams, and advocates planning practices as a community-building process. This session will discuss why a comprehensive plan is beneficial, what's inside a good comprehensive plan, and how it can affect your community's ability to succeed. We will also share tools we utilize in planning processes that can be extremely useful in a number of municipal activities.
"Delivery Models for Resilience: A Case Study for New York's Great Lakes Basin"
March 31, 1pm
Presenting Sponsor Bergmann
As a result of the record high-water levels on Lake Ontario and the associated flooding and erosion in 2017 and 2019, the NYSDOS Coastal Lakeshore Economy and Resiliency (CLEAR) Initiative is a new community engagement process that will support local communities in New York's Great Lakes – St. Lawrence River region and educate stakeholders about flood and erosion risk in order to promote a comprehensive resilience strategy. Success in the long-term implementation of this planning initiative, as in most plans, largely depends on the local governments--and the lack of resources and organizational capacity are traditionally cited as obstacles. As the CLEAR Initiative begins, Bergmann looks to other models in New York State that support adaptation and resilience, such the Hudson River Estuary Program, to encourage innovative approaches to collaboration, partnerships, and long-term service delivery for New York's Great Lakes region.
"Engaging the Public in the COVID-19 Era - Lessons Learned from the "New Normal"
April 14, 1pm
Presenting Sponsor the MRB Group
MRB Group's SmarterLocalGov team is involved in many forms of public outreach and engagement, including community-wide planning, and supporting Zoning Board and Planning Board Meetings, as well as public education efforts. Local government exists for its citizens! In the new "COVID era," there is an even greater need to encourage residents to stay engaged. This workshop will discuss ways to encourage enhanced participation, despite the current challenges. We will also share some mishaps we've witnessed along the way -- and how creative ways to engage the public requires equally creative measures to protect public engagement.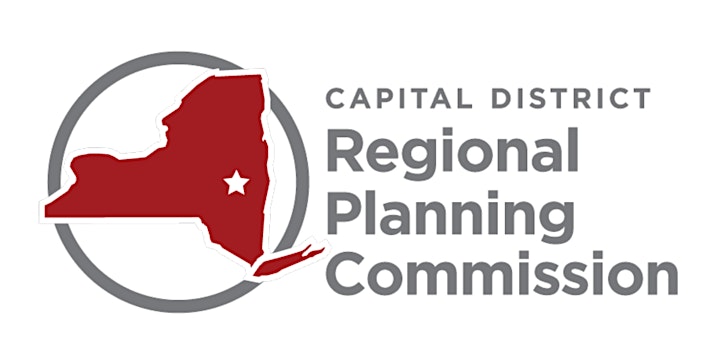 Thank you to our presenting sponsors!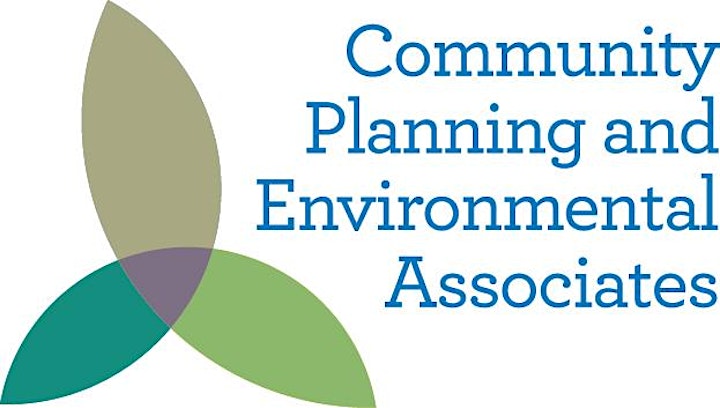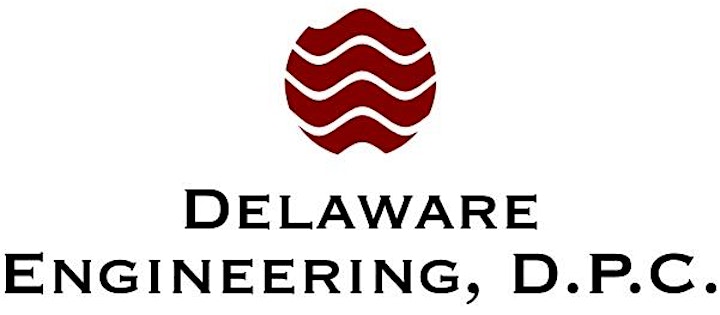 Date and Time
Location
Refund Policy
Contact the organizer to request a refund.
Eventbrite's fee is nonrefundable.