About this Event
DOORS: 8:00 PM, SHOW: 9:00 PM
AGE RESTRICTIONS: 21+
GENERAL ADMISSION, LIMITED SEATING
Important Notice: All tickets are nonrefundable and nontransferable with the exception of event cancellation. Support acts are subject to change
----------------------------
About Cayucas:
Cayucas, the Los Angeles-based band known for their sunny, melodic surf rock and buoyant, rhythmic jams, know the value of a fresh start. After riding the wave that a pair of albums and half a decade in the indie rock spotlight brings, the group—the work of twin brothers Zach and Ben Yudin—found themselves facing an uncertain future after losing key parts of their infrastructure. Seizing upon the opportunity to make a change, they responded by injecting a new vibe into their bread and butter sound, resulting in no less than the album of their career.
Having burst upon the scene in 2012 with their debut, Bigfoot, Cayucas quickly earned all the spoils for which a celebrated indie upstart could hope. Following two and a half years of heavy touring, they released their second album, Dancing at the Blue Lagoon, in 2015, a slightly moodier but no less infectious affair. It represented a creative step forward for the band, and while its level of praise never quite equaled the fever pitch for their debut, fans enjoyed the Yudin's growth as songwriters and the record's emotional depth. As they took time to begin preparations for the next record, they were also faced with the task of finding a new record label and representation. Undeterred, the brothers embraced the opportunity to reset.
"Maybe we're optimistic, but it felt good to get a fresh start," Zach says. "We were able to view things in a positive light. We were lucky, in a sense; we were starting from scratch and had nothing to lose. And when you're coming from a place like that, that's when things can creatively become much more interesting."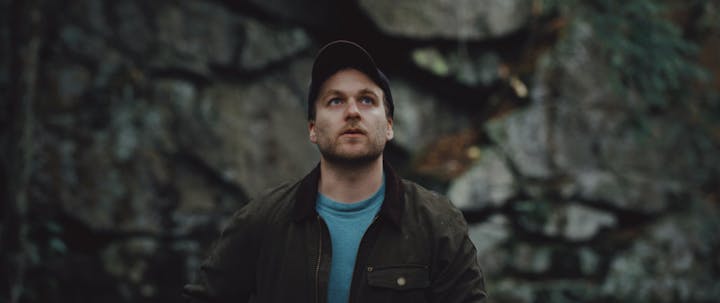 About Cape Francis:
Cape Francis is the solo project of Kevin Olken Henthorn, former singer/songwriter of Stone Cold Fox. After the break up of a band that worked heavily in traditional pop structures and production, Henthorn started the new project as a way to break form and reconnect to a natural flow of instrumentation and storytelling.
Henthorn started playing guitar when he was 9 years old. He studied music with teachers ranging from classical to blues to metal, but by the time he was 15 he decided to commit solely to writing his own material. For Henthorn, writing was a way to learn and push his fundamentals and discovery became intrinsic to each new piece he wrote.
Cape Francis was meant as a way to return to that mentality, to re-approach a relationship with an instrument after years of feeling stuck in indie rock power-chords. The outcome is a new sound for Henthorn. It is centered around finger picked electric guitar, and surrounded by simple arrangements of percussion and synthesizers, Cape Francis pulls from folk and modern influences alike to bring the listener to a feel good place where familiarity and discovery are both at the forefront. His forthcoming debut LP Falling Into Pieces, due out on Sleep Well Records, examines the themes of closure, identify and moving past failure through these lenses.
About The Pressure Kids:
Meet your new favorite indie rock band with a country twang, The Pressure Kids. Formed 6 years ago after meeting as college freshmen, this Nashville-based quintet has taken its time checking off life milestones, and banking them for their self-titled debut EP.
Performers
Date and Time
Location
Refund Policy