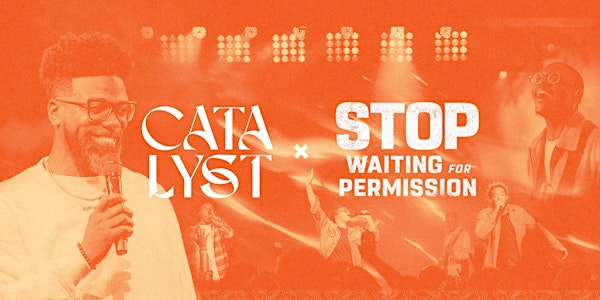 Catalyst x SWFP
Stop Waiting For Permission
When and where
Location
Union Church: BWI 681 Hollins Ferry Rd. Glen Burnie, MD 21061
About this event
What happens when a night of miracles collides with our pursuit of greatness and maximizing ALL that God has placed in us? Catalyst x SWFP!
Join Pastor Stephen Chandler on September 26 for a night of worship, leadership and miracles.
About Stop Waiting for Permission
Stop Waiting For Permission was written to help as many people as possible get out of their own way. Maybe you haven't discovered the gifting God placed inside of you that sets you apart from everyone else. Perhaps you've accomplished great things, and you're slowing down because you are comparing yourself to others instead of focusing on maximizing your potential. Maybe the pain on the journey to greatness is tempting you to quit. This book will be a game changer in your journey.