Description
CAPITAL is pleased to announce a showcase in cooperation with C-MobILE demonstrating state-of-the-art C-ITS services in real-world conditions during the ITS World Congress 2018.
Take a ride on the streets of Copenhagen in a C-ITS connected vehicle to observe how different events occurring on the road are visualized in innovative C-ITS applications.
Among the events demonstrated are warnings of pedestrians and wrong-way drivers on the road, information about road works and road hazards, feedback about closed roads via embeddedVMS (eVMS) as well as recommendations for the optimal speed to reach an intersection during green phase (GLOSA).
Before and after the ride, participants will have the opportunity to discuss their experience and have their questions about the demonstration answered by experts from NeoGLS and A-Team.
To give participants a glimpse to the challenges C-ITS deployment is facing in Europe today, André Perpey, coordinator of the C-MobILE demonstrations and director of NeoGLS, will join us on Tuesday and Thursday for an exclusive Q&A session.
FAQs
What is the duration of the showcase?
Including preparation, the demonstration will last about 30 minutes. This also includes time to ask questions to the experts from NeoGLS and A-Team.
When is the showcase?
The showcase will be held each day from Tuesday, 18 September, to Friday, 21 September 2018.
Each day, there will be a ride at 10 am and one at 10:30 am.

How can I participate in the Q&A with André Perpey?
The Q&A sessions will be offered for registered participants on Tuesday and Thursday between 10 and 11 am.

Who can participate?
Participation is open to a limited number of professionals interested in C-ITS and registered for the ITS World Congress (exhibition access is sufficient). If you have questions regarding the showcase, please contact David Ertl at dertl@fia.com.
Do I need to buy a ticket for the ITS World Congress?
Yes, the showcase tickets do not entitle you to entry to the ITS World Congress. Exhibition access is sufficient for participation.
Is my registration fee or ticket transferrable?
Yes. Please contact David Ertl at dertl@fia.com for details.
Where at the ITS World Congress is the showcase?
The showcase is in the "Demo Area" of the Bella Center: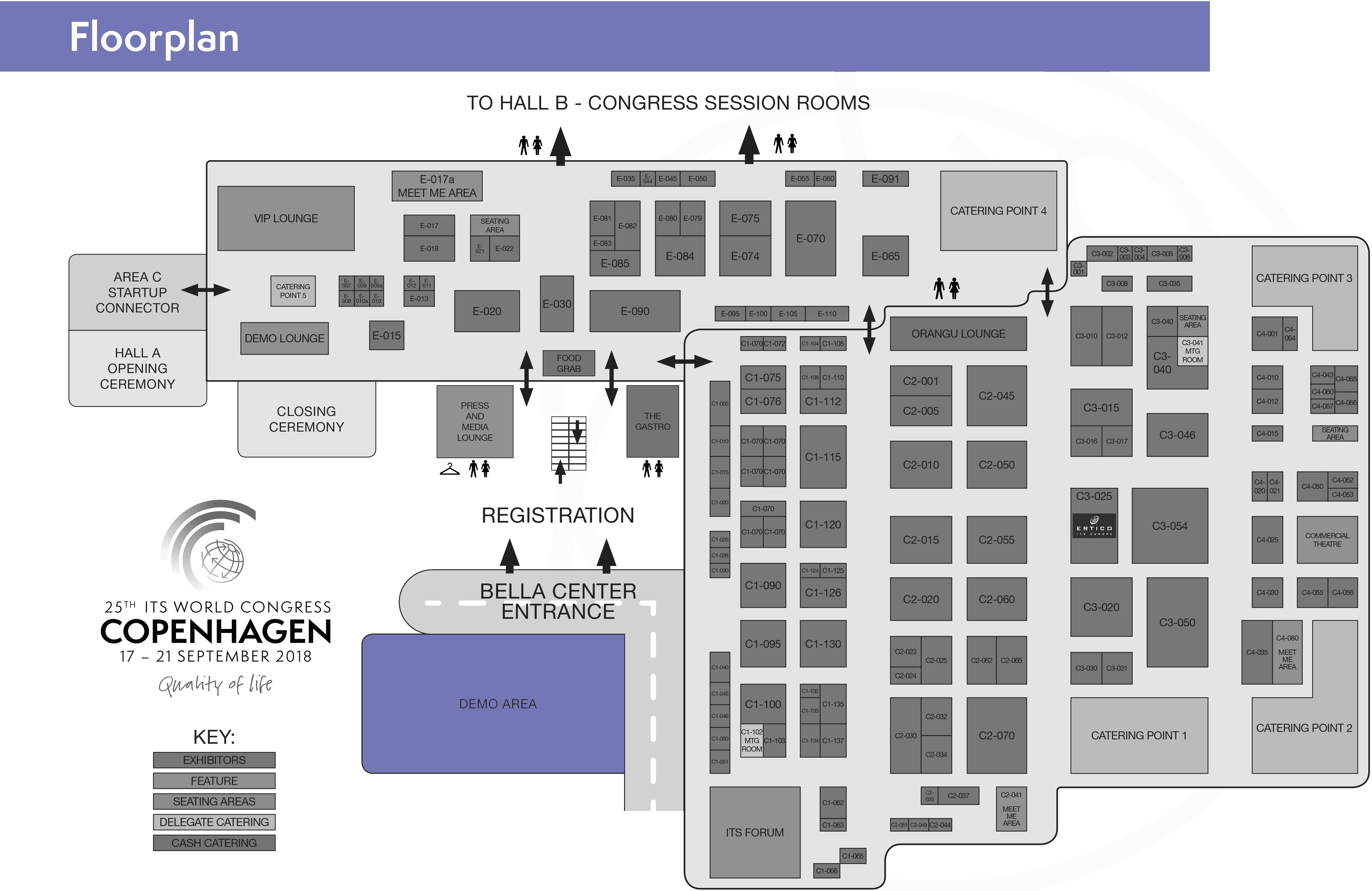 ---
CAPITAL
Collaborative cApacity Programme on ITS Training-educAtion and Liaison is a support action funded by the European Union which aims to design and deliver a collaborative capacity-building programme.
http://capital-project.its-elearning.eu/

C-MobILE
Accelerating C-ITS Mobility Innovation and depLoyment in Europe is deploying cooperative intelligent transport systems (C-ITS) and services designed to deal with specific mobility challenges across Europe. The project also aims to help local authorities deploy the C-ITS services they need and to raise awareness of the potential benefits for all road users.
http://c-mobile-project.eu/