CannaVest NJ - Pitch Your Marijuana Startup to Our Investors

Thursday, February 21, 2019 from 4:00 PM to 8:30 PM (EST)
Event Details
Thursday, February 21st, 2018
4:00 PM to 8:30 PM
PITCH 2019: Present to VCs
Open to all Cannabis Entrepreneurs

With Cannabis about to be legalized across the board in New Jersey, the business opportunities are boundless!

So, Startupalooza™, MG Miller Intellectual Property Law, NJ Grassroots and The Scarlett Consulting Group have banded together to bring you an amazing Investor Outlook and "Pitch" Event.

Interested in finding out more about business opportunities and outlook in the Cannabis space? Then come as an attendee!

          Listen to our panel of Investors discuss the marketplace taking shape.
          Then pitch them on your Canna-Business idea!

         Startupaooza has helped Startups raise over $10 million in the past 18 months - we expect the  same here!

         Plus you can win prizes worth up to $3500. 4 minute pitches followed by 4 min Q&A.

         REGISTER on Meetup or bit.ly/mnjlooza
         Agenda:

         4:00 - 5:45 Pitch Workshop

         6:00 - 7:00 pm Investor Outlook on NJ's Marijuana Market

        7:00 - 8:30 pm Pitch Your Canna-Business Idea to our Investors

Do you have a 'budding' cannabis business or idea and need help? Then please send an email to Mindy@TheScarlettConsultingGroup.com with your contact details to arrange a quick phone interview to be considered as a "Business Pitch" contestant.

       Our Current & Previous Group of Investors Include:

Rob Rinderman, Midtown Capital Partners • Jeffrey Finkle, Viridian Cannabis Fund • Jason Earle, Cannabis Investor • Sandy Wollman, Westchester Angels • Errol Glasser, Triangle Capital • Mike Segal, Joshua Capital • Josh Bruno, Bain Capital Ventures • Gregg Young, NY Angels • Bill Reinisch, Paladin Ventures • Michael Chou, Harmony Venture Partners • David Beatty, Goldenseeds • Ryan Armbrust, ff Ventures • John Ason, Angel Investor • Felix Litvinsky, Private Investor • DK Smith, Brooklyn Innovation Center • Kamran Ansari, Greycroft Partners
Win prizes worth up to $3500.
REGISTER on Meetup or bit.ly/mnjlooza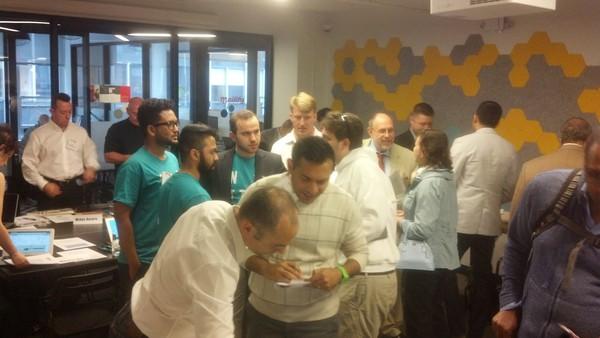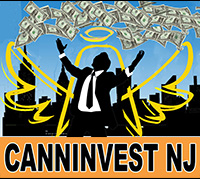 About Mission50 Hoboken

Since its launch in September 2011, Mission 50 Workspaces has become Northern New Jersey's leading coworking environment and a second home for entrepreneurs, small businesses and freelancers alike. We provide the flexibility, foundation and community that allow businesses, from pharmaceuticals to startups, to continue to grow.
M50 has established a place where brilliant minds get productive and stay inspired, often collaborating and building innovative products and services together.

Our Story
Co-founder Greg Dell'Aquila has always embraced three core principles - hard work, determination and relationship building. He has a strong belief in taking a chance and getting in on the ground floor of exciting new business ventures.  After success with several real estate ventures, Greg began looking for a way to help others launch their dream projects. He found what he was looking for in Mission 50 Workspaces.
Every day, we receive such positive feedback from members, drop-ins and visitors on Mission 50's vibe and concept. We love hearing that we've created an environment which gives ventures the ability to grow and fosters collaboration while adding to Hoboken's vibrancy. As a team of entrepreneurs and business owners, we could not be happier with the framework we have created.
When & Where

Mission50
50 Harrison Street
Suite PH 401
Hoboken, NJ 07030


Thursday, February 21, 2019 from 4:00 PM to 8:30 PM (EST)
Add to my calendar
Organizer
The iBreakfast/iEvening is the longest running Digital Media Executive Foum in the country.
We have helped thousands of executives strategize and grow in the dotcom world. We have also helped entrepreneurs raise millions.