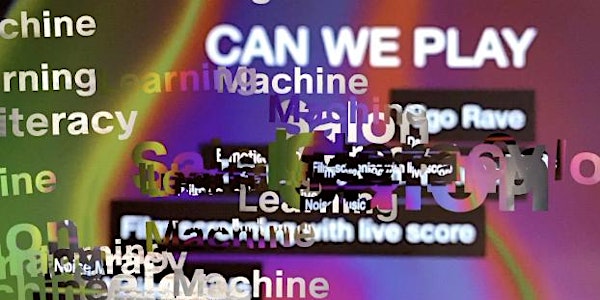 Can We Play?
Machine Learning Literacy Salon Series #3
Explorations in the collaboration between human and machines.
When and where
Location
Governors Island Nolan Park 8B New York, NY 10004
About this event
Can We Play? is the third program in the Machine Learning Literacy salon series in New York, showcasing amazing work-in-progress projects of language, music, and noise made with machine learning algorithms and performed by a group of artists, researchers, and educators.
Participating artists include Allison Parrish, Gene Kogan, Janus Rose, Jason Levine, Michael Simpson, Yeseul Song, and Physical Theatre.
The salon is curated by Molmol Kuo.
This event will take place off-site at Governors Island, Nolan Park 8B, which is accessible via ferry from Manhattan and Brooklyn. Please click here for additional information and directions to Nolan Park 8B.