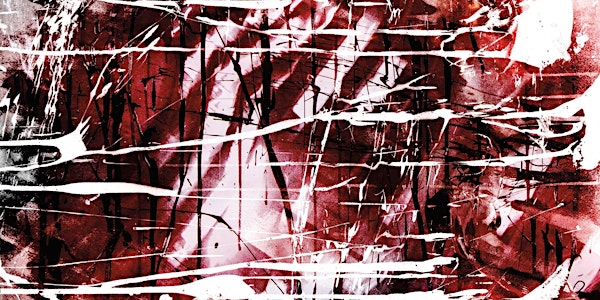 Burning Ghosts CD Release & Atomic Ape
Location
bluewhale
123 Astronaut E S Onizuka Street
#301
Los Angeles, CA 90012
United States
Description
LA's dissident metal-jazz outfit, Burning Ghosts, celebrate the release of their new album, Reclamation, on John Zorn's iconic Tzadik Label, alongside fellow hybrid thrashers Atomic Ape!
"Marvelous." —Jazz In Europe
"A musical diamond mine...that pushes the boundaries of noise rock, free jazz and every genre in between into new and interesting places." —Heavy Blog Is Heavy

BURNING GHOSTS
"A politically motivated quartet at the forefront of the jazz-metal underground featuring four of the most acclaimed musicians in the LA experimental music scene. Playing scorching instrumentals that touch on heavy metal and jazz, the music is uncompromising and intense, filled with precise rhythmic complexity and textural power. Their first release on Tzadik is an incendiary blockbuster and is destined to become an instant classic!" —Tzadik.com

Daniel Rosenboom - Trumpets
Jake Vossler - Guitars
Richard Giddens - Bass
Aaron McLendon - Drums
www.burning-ghosts.com

ATOMIC APE
Traversing surf-rock sounds, avant-rock, rhythmic complexities, jazz improvisations, and folk melodies, Atomic Ape is a musical amalgam of the utmost rarity. Composer and multi-instrumentalist Jason Schimmel—having honed his craft in Estradasphere, Secret Chiefs 3, Orange Tulip Conspiracy, and others—leads this ever-shifting ensemble with energy, melody, layers, and dynamics as only he can.
Like a soundtrack to an imaginary spy thriller, Atomic Ape offers a journey to a wild world where prog rock meets exotica, metal, Eastern European motifs, and avant-garde sensibilities. Heavily orchestrated, odd-metered, and highly animated, this melodic mutation splices dexterous musicianship with expert songcraft.

Jason Schimmel - Guitar, Bouzouki, Composition
Ryan Parrish - Tenor and Baritone Sax
Max Whipple - Bass
Mike Lockwood - Drums
www.atomicapeband.com

Saturday, July 1 // 9:00pm
blue whale
123 Astronaut E.S. Onizuka St.
Los Angeles, CA 90012
www.bluewhalemusic.com
Tickets at the door:
$20 General Admission // $15 with Valid Student ID
Ages 21 and up.