Description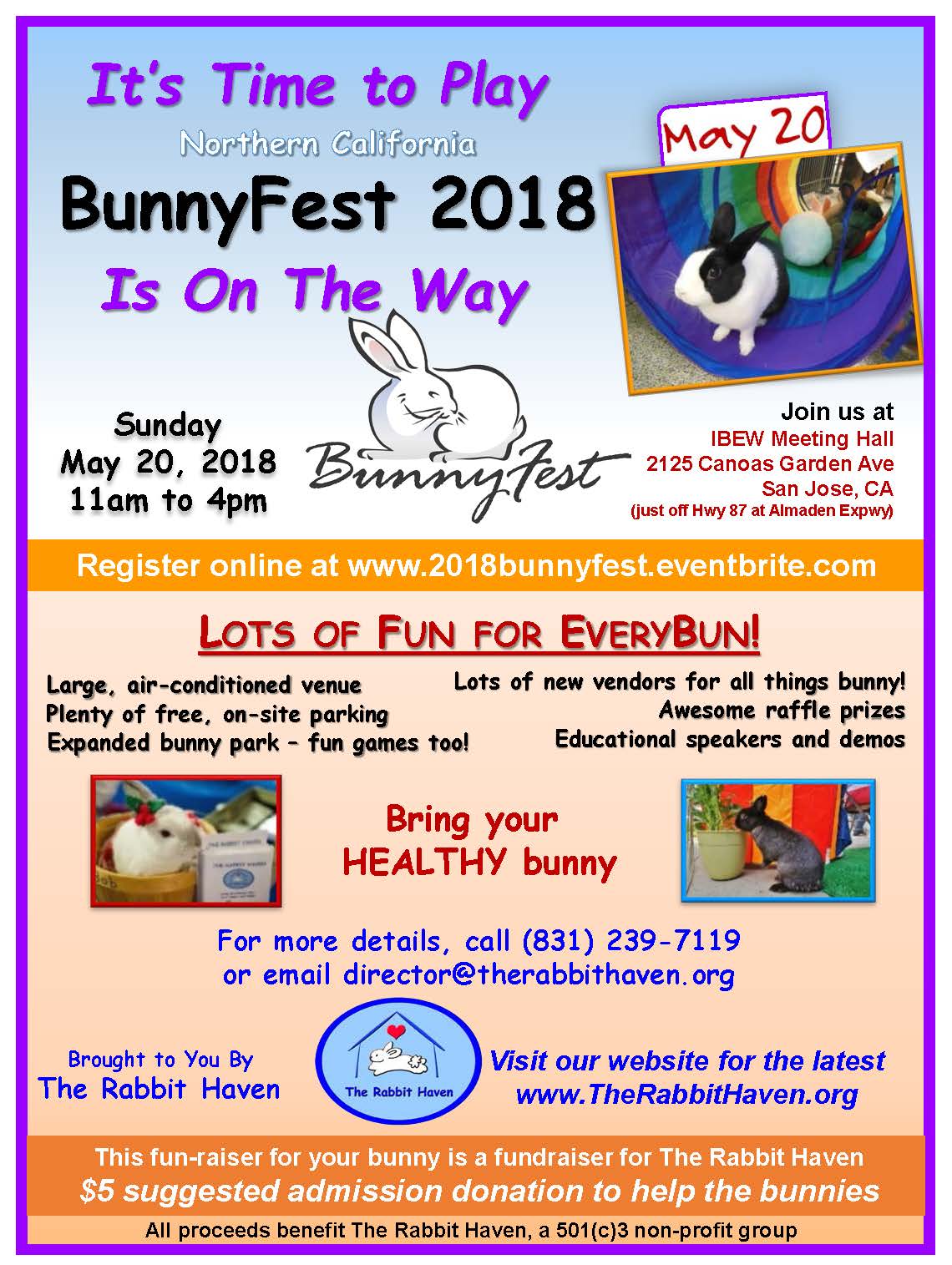 Family Friendly, festive, fund-raising event !!!
Come hear educational talks and see demonstrations about the latest in bunny care
An outing for you and your healthy bunny (please bring carrier, stroller, or harness)
Win prizes in the raffle, shop for bunny stuff, meet other bunny lovers like you, and much more!
Register to attend, bring your rabbit or volunteer by hitting the green REGISTER button above