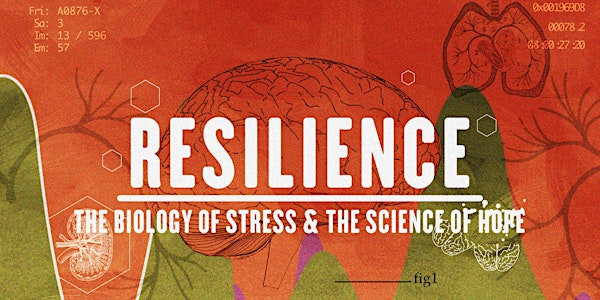 Building Resilience
When and where
Location
Hagerstown Community College Kepler Theater 11400 Robinwood Drive Hagerstown, MD 21742
Description
Join us as we continue to build upon trauma informed practices and learn how the power of a relationship can ultimately prevent many of the challenges facing our community today. Learn radical solutions to everyday problems and how thinking differently can bring sustainable change.
Featured Speakers:
James Redford, is the co founder and current chair of The Redford Center. His most recent film "Resilience" focuses on the science behind toxic stress and innovative ways to buffer the effects of trauma. He previously spent a year with students and teachers at Lincoln Alternative High School in Walla Walla, Washington to create the documentary "Paper Tigers" which shared how staff transformed outcomes by implementaing a trauma informed school model.
Rev. Dr. Darrell L. Armstrong is a certifed master-trainer in NPCL's Fatherhood/Responsible Male Involvement and has obtained Cornell University's Family Development Credential. He has been featured on the PBS Special entitled "Faith & Family in America" and authored "The Scent of Water: Inspiration Writings on Hope and Resilience", a book addressing theological and practical meanings of hope that chornicles his time in Haiti during the 2010 earthquake.
Dr. Lonise Bias is a Prevention Advocate and internationally known motivational speaker, trainer, certified youth and family life coach and consultant. As a result of the deaths of her two sons, Len and Jay Bias, Dr. Bias's career was launched as a public speaker. As a community activist, she addresses topics dealing with the declining social health within schools, bullying, gangs and violence. "Parents and those who service youth must use new strategies to empower youth to empower their peers. We must work smarter, not harder, using new solutions to solve old problems. It is time to take our social lemons and make refreshing lemonade!"
Plus...an exclusive screening of the film "Resilience: The Biology of Stress & The Science of Hope".
Tickets: $39 per person (plus $3.14 when purchasing online). Group discounts for 10 or more are available by calling 240-513-6370 or emailing kfair@besterhope.org.
3 CEU's are available. We are an authorized sponsor of CEUs for social workers in the state of Maryland.
Questions? Email Kerry Fair at kfair@besterhope.org
This event is sponsored by: Washington County Department of Social Services, The Alice Virginia and David W. Fletcher Foundation, Casey Family Programs