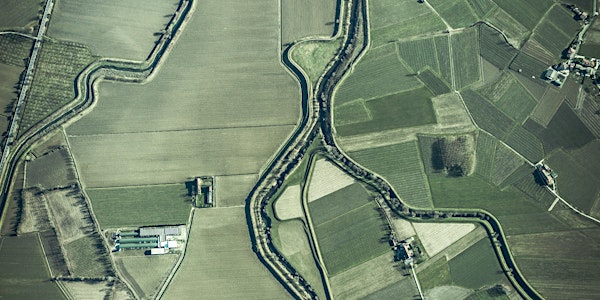 Building Laterally: Anti-Oppression Frameworks in Open Source
The increase of social justice language in open source digital infrastructure begs reflection on the political processes behind this shift.
About this event
Event Description
We are increasingly seeing social justice language in mission statements, codes of conduct, grant proposals, and more in open source software and digital public infrastructure. The incorporation of anti-oppression frameworks into organizational governance and policies begs a reflection on the political processes behind this shift. As we have seen in other sectors at different points in history, radical frameworks born out of specific political contexts can become sanitized and depoliticized as they are applied more widely. As open source digital public infrastructure embraces anti-racist, anti-ableist, anti-colonial, and gender-affirming values and commitments, how can project leaders and community managers critically assess this work and the tools relied on to do it?
As the urgency shifts in many organizations from the documentation of anti-oppressive values to considerations of their implementation or "enforcement," the question of the political trajectories we are on becomes more important. Join a panel discussion with open source leaders, anarchist organizers, and community managers that explores the building of resilient community structures. Explore with them their experiences addressing harm and creating safety and revisit with them the radical roots underpinning today's social justice discourse.
Panel to include:
Coraline Ada Ehmke is at the forefront of the debate on ethics in open source. She is the creator of Contributor Covenant, the first and most popular code of conduct for open source communities, and the Hippocratic License, an innovative open source license designed to promote and protect human rights. Coraline co-founded the Organization for Ethical Source and currently serves as its Executive Director.
Sydette Harry is always a Far Rock 1st generation Guyanese. She loves to ask questions that help us be as kind or as forceful as possible around media. She is slightly obsessed with information architecture, design, the difference between bias and context, AI, history and performance studies. Previously Community Lead, Editor at Large at the Coral Project, she was most recently Editor at the Mozilla Foundation. She is Blackamazon online.
David Ryan Barcega Castro-Harris (all five names for the ancestors) is the founder of Amplify RJ, a digital platform built to share the philosophy, practices, and values of restorative justice. In his work, he leans on the training from his elders and his experiences working in Chicago schools, communities, and criminal legal settings to help folks understand Restorative Justice as a relationship centered-way of being, not merely a program for addressing harm.
The event is free, open to the public, and will be recorded. Advanced registration is required. Zoom link will be shared closer to the date.
Series Description
Building Laterally: Political Imagination to Support and Sustain Digital Infrastructure is a series of virtual events open to the public hosted by the Digital Infrastructure Incubator at Code for Science and Society. The series connects the discourse on sustainability, governance, and community health in open source and digital public infrastructure to wider political horizons. Together these events draw out interdisciplinary resonances and invite participants to invest in the crafting of a political imagination to support and sustain digital infrastructure.
About the Digital Infrastructure Incubator
The Digital Infrastructure Incubator hosts a cohort of open source project leaders as they work to address a single human infrastructure challenge their projects face. Participants iterate solutions around governance models, community engagement and participation, and the building of cultural foundations to support the growth of dynamic open source across the globe. The program is part of a cohort of grant funding provided by the Ford Foundation, Alfred P. Sloan Foundation, Open Society Foundation, Omidyar Network and the Mozilla Open Source Support Program in collaboration with the Open Collective Foundation.
About Code for Science and Society
CS&S is a US-based non profit whose mission is to build community and pathways to sustainability in open source in the public interest. Join our mailing list and follow us on Twitter @codeforsociety