Description
Who understands your business and mobile preferences better than you?
This presentation uses iBuildApp.com, a simple web-interface that makes it relatively easy for users to design their own App. During this interactive seminar you will learn how to create a simple App from scratch, including video and popular mobile features. Please bring a device to build your App on and visit iBuildApp.com to get familiar with the content prior to attending the seminar. Knowledge of HTML is not required.
About Our Speaker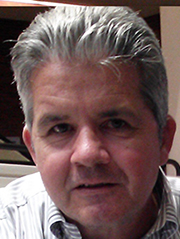 Chris Tanner, Esq.
Chris Tanner is a patent\trademark attorney and entrepreneur. Tanner has worked with numerous individual inventors and small businesses looking to get their product(s) to market. Intellectual property protection is one part of that, but not necessarily the largest part.
Tanner is also a software developer himself, and holds several software patents. As such, Chris sees himself as a "techie", who happens to have a law degree.
Chris Tanner counsels startups and small businesses on how to best position their products for maximizing profit, how to quickly get their products to market, how to prepare themselves to be well structured in buy out and funding situations.
Intellectual property plays a part in this, but this can also include unusual LLC structures, as well as carefully-targeted crowdfunding campaigns; Tanner is also a software developer himself, and holds several software patents. There are many other elements that can help make a company and a product more appetizing and appealing to outside money. Tanner is a strong believer in advising people to do as much of their own legal work as possible themselves, and immersing themselves in the legal system as much as they can stand. Patents are not the answer to everything, and for companies with limited capital, patents may not be the best use of their limited cash-on-hand.
---
USF is an Equal Opportunity/ Equal Access/ Affirmative Action Institution. Please notify USF CONNECT, 3802 Spectrum Blvd., Suite 100, Tampa, FL, 33612, call 813-974-1082, or email Laurie Sullivan at laura75@usf.edu, a minimum of five (5) working days in advance, if an accommodation for a disability is required.

Disclaimer: The University of South Florida and USF Research Foundation, Inc. are committed to the free exchange of ideas, reasoned debate and intellectual dialogue. Speakers and scholars with a diversity of opinions, perspectives and professional experiences are invited to the campus to provide the community with important or differing points of view, some of which may be deemed controversial. The views, opinions and conclusions of those invited to speak on the campus do not necessarily reflect the views of the university administration or any other segment of the university community. Nor are those invited to speak on campus necessarily authorized agents or representatives of the University or Research Foundation. The use of University or Research Foundation facilities for an event or presentation does not constitute an endorsement by the University or Research Foundation of the views, opinions and conclusions of those invited to speak.