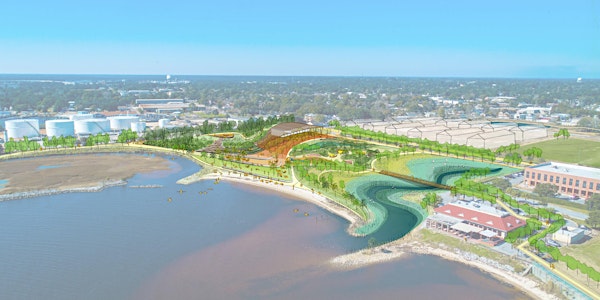 Bruce Beach Revitalization Project Update (Virtual Workshop)
Bruce Beach Revitalization Project Update (Virtual Presentation and Discussion)
Date and time
Tue, Oct 26, 2021 3:30 PM - 5:00 PM PDT
About this event
Click here to be redirected to the zoom event!
https://scapestudio.zoom.us/j/85349616337
The City of Pensacola invites the public to a workshop on the Bruce Beach Revitalization Project, which is a catalytic project of the Pensacola Waterfront Framework Plan supporting the city's goal of creating a more connected public waterfront in Pensacola.
All residents, business owners and stakeholders are encouraged to participate so they can learn about project updates based on shared feedback that has informed the further development of the project. Public input has been a critical part of the design and engineering process for this project. The community's thoughts, opinions and suggestions have been a highly valued contribution to the project's design and engineering.
At the meetings, the engineering and design team will provide an update on how the design has progressed in response to public feedback since the last meeting held in June 2021. Their presentation will include updates on interpretive signage, the incorporation of African American history and heritage into the project, ecological concerns and accessibility.