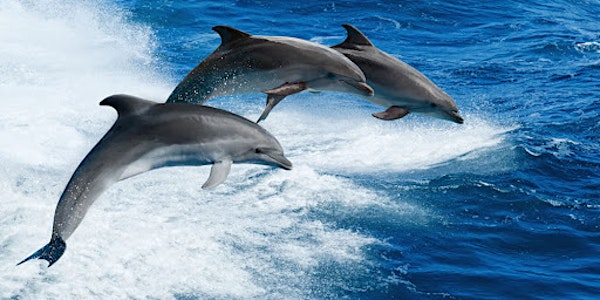 Bringing Structural Change in the Fragile Patient: 3-Day IMM w/Dr. Abbass
Dr. Allan Abbass's 3-day online course will use video presentations to show how ISTDP can help bring structural changes in fragile patients.
Refund Policy
Refunds up to 30 days before event
Eventbrite's fee is nonrefundable.
About this event
Fragile character structure is a common cause of treatment resistance in psychiatric and psychotherapy patients of all diagnostic groups. Frequently misdiagnosed as a range of conditions, these patients are often heavily medicated, hospitalized and become involved in complex, destructive interactions with healthcare systems and therapists.
Intensive Short-Term Dynamic Psychotherapy (ISTDP) has been specifically developed and researched through thousands of videotape case studies, to provide tailored processes of assessment, capacity building, and bringing structural changes through bracing and the "graded format" to help work through the intense complex feelings underpinning fragility.
This course will focus on the first 20 sessions of one of the most complicated patients Dr. Abbass has ever worked with who had Borderline Disorder, dissociation, pseudoseizures, pain, aggressive outbursts during dissociation, and features of Dissociative Identity Disorder. It will show the process to battle the various rotating fronts including self attack, repression, projective processes, splitting and dissociation itself.
It will be of benefit to trainers who provide supervision to others as well. The vast majority of all materials in the course has never been shown before. It is all subtitled in English.
There is also a case presentation by Tami Chelew illustrating capacity building psychic integration processes.
There are reduced cost rates available to lower income countries. Email at info@istdpsandiego.com for details.
Participants at the course will learn:
-Assessing the structure of the fragmented patient
-Finding and applying pressure against rapidly rotating destructive defensive systems including Splitting, Projected parts or modes, Projection, Dissociation, Repression and Self attack
-Using our own emotional responses to guide process
-Keeping continuous regard for patient
-Keeping calm in provocative moments
-When and how to quick link, brace, press, recap, and regulate anxiety
-How to use pressure, bracing, and recapping to build capacity
-The process of first breakthroughs to the unconscious
-The process of bringing dominance of the UTA over resistance
-The central role of guilt in building capacity: the immersive technique
This immersion will be held online using a secure platform. Because of this, attendance is restricted to: 1) those who are in an ISTDP or EDT Core training or supervision program, 2) those who have previously completed an ISTDP/EDT Core training program, 3) ISTDP/EDT Trainers, 4) Colleagues of these 3 groups who will attend the immersion while physically being present in the same room, and 5) those who are part of the ISTDP San Diego Community. This is all to ensure confidentiality of case materials that will be discussed.
This training is exclusively for licensed mental health and registered health professionals, including Psychiatrists, Psychologists, Social Workers, MFTs, Counselors, as well as Physicians, Nurses, Physical Therapists, etc. If you are not a mental health or health professional, you may not attend due to the protection of patient confidentiality. Students and trainees pursuing licensure or registration as a mental health or health professional under supervision are welcome. The course content level is Intermediate level.
For questions or concerns, email us at info@istdpsandiego.com.
19.5 Continuing Education credits are available for this event for an additional $40 and can be purchased here: https://www.academeca.com/CEUReg/Order.aspx?selectedId=4673&offerGuid=d0328c47-7048-4e33-964c-af7ee199ee3b. Participants must have paid tuition fee, logged in and out each day, attended the entire webinar, and completed an evaluation to receive a certificate. Failure to log in or out will result in forfeiture of credit for the entire course. No exceptions will be made. Partial credit is not available. Evaluations and Certificates are available by email and online following course completion at www.ceuregistration.com. There is no conflict of interest or commercial support for this program.
CE Learning Objectives: Trainees will be able to:
I.Describe the development of Short-term Therapies
A.Mann, Malan, Sifneos
B.Overview of Davanloo's Contributions
II.Identify and classify:
A.Inclusion Criteria
1.Response to Trial Therapy
2.Activation of the Unconscious Therapeutic Alliance
B.Exclusion Criteria
1.Active Psychotic Illness
2.Active Severe Major Depression
3.Bipolar Disorder
4.Certain Psychosomatic Illnesses such as Crohn's Disease
III. Identify the ISTDP Metapsychology
A. Describe the Triangle of Conflict, including:
1.Nature of Repressed Impulse/Feelings
2.Unconscious Anxiety
a.Manifestations: Striated muscle, smooth muscle, cognitive perceptual disruption
3. Resistance
a.Character Defences
b.Isolation of Affect
c.Tactical Defences
d.Regressive Defences
B. Name the corners of the Triangle of Person, including:
1.Transference (Relationship with Therapist) (T)
2.Current Relationship (C)
3.Past Relationship (P)
C.Define the Complex Transference Feelings (CTF)
1.How they are Mobilized: Work on Resistance
2.Content
3.Impact on Patient
D. Describe the Unconscious Therapeutic Alliance (UTA)
1.Manifestations: links and imagery
2.How it is Mobilized : Mobilize CTF
E.Summarize the main interventions of Pressure, bracing, clarification and challenge to resistances.
F.Describe the ISTDP Psychodiagnostic Evaluation, including:
1.Manifestation of defense and anxiety
2.Capacity to tolerate a rise in anxiety
3.Somatization, depression, other functional disturbances
4.Fragility
G.Describe the Spectrum of Fragility
1.Frequency of patients along the spectrum
2.Left vs Right sided patients
H.Describe the Graded Technique in Fragile Patients
1. Indications
2. Function: to build isolation of affect and striated muscle discharge
I. Explain the central role of guilt in capacity building and symptom removal in Fragile Patients
Schedule (set to start at 0 so you can adjust for your time zone):
June 1
30 Mins before: Enter Zoom Conference
0:00- 1:30 Overview, Metapsychology of Resistance, Fragile spectrum /processes and Trial Therapy
1:30-1:50 Morning break
1:50-3:00 Trial therapy in Fragile patient 2
3:15-4:15 Midday break/Lunch
4:15-5:30 Trial Therapy in Fragile Patient 3
5:30-5:50 Afternoon break
5:50-7:00 Session 2-3
7:00 Conclude Day 1
June 2
30 Mins before: Enter Zoom Conference: Make sure Zoom Name is same as Registration
0:00-1:30 Session 3-4
1:30-1:50 Morning break
1:50-3:00 Session 5-6
3:15-4:15 Midday break/Lunch
4:15-5:30 Tami Chelew Case Presentation
5:30-5:50 Afternoon break
5:50-7:00 Session 8-9
7:00 Conclude Day 2
June 3
0:00-1:30 Session 10-11
1:30-1:50 Morning break
1:50-3:00 Session 11-12
3:15-4:15 Midday break/Lunch
4:15-5:30 Session 17-20
5:30-5:50 Afternoon break
5:50-7:00 Termination and Review all
7:00 Conclude Course
Feedback from former participants:
"Being able to see the videos along with his live commentary and follow-up questions made the theory very accessible and easy to follow."
"Dr. Abbass provided so many fabulous and practical cases and examples!"
Allan Abbass, MD, is a psychiatrist, teacher, and researcher. He is a professor of psychiatry and psychology and the founding director of the Centre for Emotions and Health at Dalhousie University in Halifax, Canada. He is one of the foremost psychotherapy teachers and researchers in the world, and is the author of "Reaching Through Resistance" and "Hidden From View."