A live music experience at the Boulder Bandshell feat. Flash Mountain Flood, Kind Hearted Strangers, and Kingdom Jasmine
About this event

On Friday, August 13th, the Boulder Bandshell roars to life for an epic evening of performances from some of Colorado's most sought-after bands: Flash Mountain Flood, Kind Hearted Strangers, and Kingdom Jasmine.
Dubbed the Boulder Bandshell Revival, this unforgettable evening is made possible by a grassroots collaboration between the City of Boulder, Can'd Aid, Loose Leaf Talent Agency, Jamcast, and Concertize - a Boulder-based company which connects musicians, venues, and production talent to make more music happen in more places.
Tickets include admission to the bandshell, where audiences will groove to 5 hours of live music, drink beer from sponsoring partner Oskar Blues Brewery, and chow down on food from locally-adored food trucks. The event is open to all ages. All tickets are general admission.
Doors Open at 4:30PM
Guests must be 21 or older to consume alcohol on the premises and an ID is required for any and all alcohol purchases.
Following a breakout year being named "One of Colorado's Top Ten Jam Bands", Flash Mountain Flood emerges in 2019 with their highly anticipated debut album "Speak of Heaven." Flash Mountain Flood delivers their loyal fanbase a true concert experience with their fresh take on American roots music.
Hailing from all corners of the country, Kind Hearted Strangers began as an impromptu open mic performance when songwriter Marc Townes (Virginia) met Brian Ireland (California) in Boulder, CO. They quickly joined forces with Kevin Hinder (Maryland) and Marshall Carlson (Iowa) to become a full band capable of bridging the gap between all out rock n' roll and their harmony-driven acoustic roots.
Kingdom Jasmine is the stage name for prolific singer-songwriter Bob Barrick, who, at 28 years old, has released three albums touching on rock, folk, and psychedelic influences. Having first made a name for himself in the Indianapolis punk scene as the front man for the noisy folk ensemble, Coyote Armada, it wasn't until he joined forces with Joshua Lee Turner in 2016 to record the eponymous Kingdom Jasmine that he found a wider audience.
Identical twin sisters Jo and Sophia Babb bring wise, emotive lyrics and immaculate, perfectly-matched vocal harmonies to Companion.
Writing about themes of new growth and the natural beauty around them, their music has received warm reception across the UK, Europe, and the US.
Andrew Cooney of Tenth Mountain Division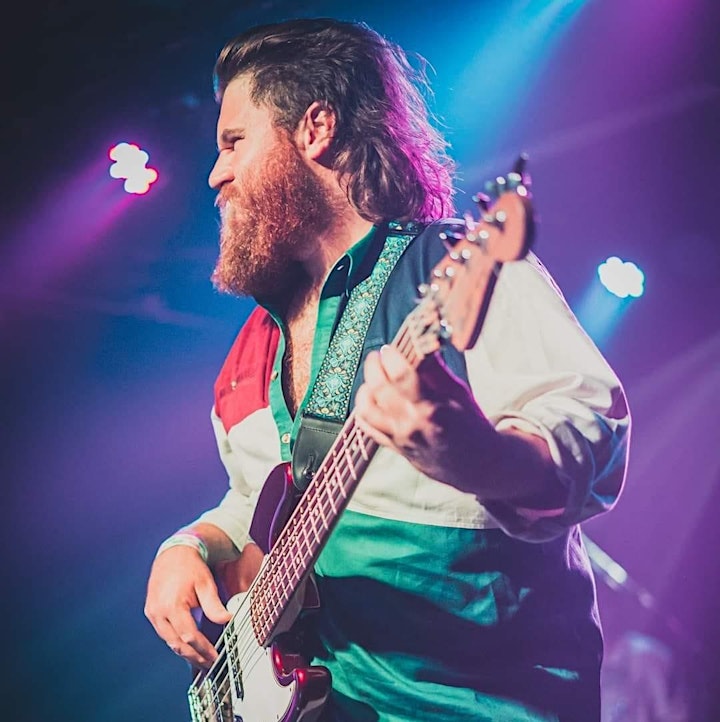 Andrew Cooney began his musical voyage in his hometown of Chicago, Il. His musical interest was sparked at a young age from his grandparents who were jazz musicians in their time. During his teen and college years, he played with multiple bands ranging from rock to jazz to doo-wop ensembles. After getting his undergraduate in music management at Indiana University, he made his way to Los Angeles to pursue his musical career. There he went through the grit and the grind of the L.A. music industry. He wrote and produced songs, played with other bands and played guitar for a Motown singer-songwriter at Motown Records. After a few years building his musical repertoire in the west coast, he flew out to Denver where he met the Tenth Mountain Division guys and instantly a relationship was kindled. His musical expertise in both the business and theory has helped augment TMD's sound, especially in his slick bass lines and caramel-smooth vocals.
Additional Information
Parking
Public parking is available at the Boulder Public Library, on City streets, and within City of Boulder's Parking Garages. Please visit https://bouldercolorado.gov/parking-services for additional information and rates ($3.00 after 3:00pm).
Food
Yes! We are happy to have two amazing food trucks:
Sponsors