Location
The Grey Space in the Middle
20 Paviljoensgracht
2512 BP Den Haag
Netherlands
Refund policy
Refunds up to 30 days before event
Eventbrite's fee is nonrefundable.
The Border Sessions Out of Chaos edition is an in-person event in The Grey Space in the Middle in The Hague on Nov. 2. Doors open at 9:30.
About this event
Border Sessions is a low-intensity social learning experience. We aim to unite a group of explorative people to learn from each other and build new partnerships for positive growth at the intersection of arts, technology, and science. We do this by offering a stage to people with a compelling mission to share their work and lessons learned and provide a safe open space to collide and connect. We present a variety of talks, workshops, and experiences throughout the year.
For every event we organise, we apply three simple rules:
- You are there from the beginning till the end to make sure others can benefit from your input
- You join with a curious and positive mindset
- We use a positive balance to actively support the pioneers in our community
Our upcoming event is on November 2. You should join if you are looking for a thoughtful space to learn and connect with like-minded people who aim for a more equitable and sustainable world for all species.
As an organisation, we are exploring the possibility of becoming a DAO (Decentralised Autonomous Organisation). We currently operate as a foundation, part of WorldStartup Collective.
You can join Border Sessions as a partner, providing you with a say in our programming, easy access to the events for your community, and a platform for your mission.
Speakers: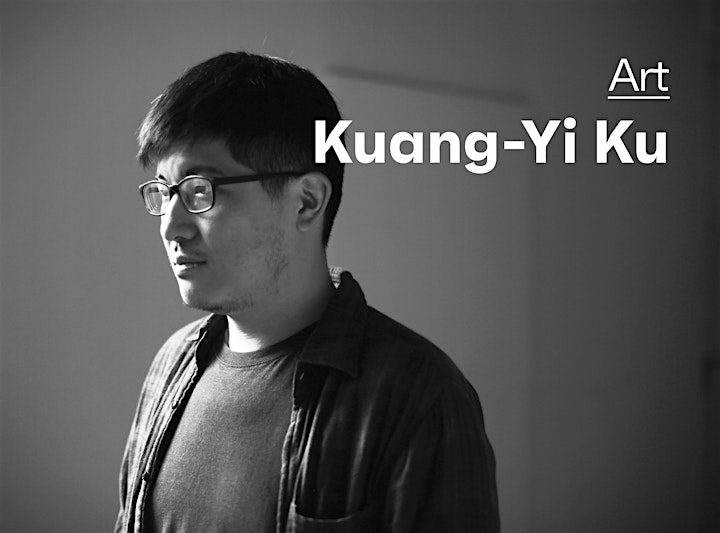 Kuang-Yi Ku was born and raised in Taipei, Taiwan, and has been based in the Netherlands since 2016. He is doing his Ph.D. research at Sheffield Hallam University, UK and the research topic is the interdisciplinary practice between art, design, and bioscience. He has graduated with triple master's degrees in social design from Design Academy Eindhoven, dentistry from National Yang-Ming University, and communication design from Shih Chien University. He is a former dentist, bio-artist, and speculative designer. He also co-founded TW BioArt (Taiwan Bioart community) to stimulate the fields of BioArt and Science+Art in Taiwan. His works often deal with the human body, sexuality, interspecies interaction, and medical technology, aiming to investigate the relationships between technology, individuals, and the environment.
Kuang-Yi Ku's "Tiger Penis Project" has been awarded Gijs Bakker Award 2018, the annual prize for the best project by a graduating master's student in Design Academy Eindhoven. He has also won the 1st prize of Taipei Digital Art Awards in 2015 with "The Fellatio Modification Project", where he involves body modification, gender studies, queer theories, and dentistry altogether. His works were featured in international media such as New Scientist, The Huffington Post, Elephant Magazine, DAMN° Magazine, Dezeen, Designboom, VICE, Dazed Digital, Daily Mail, New York Post, and many more.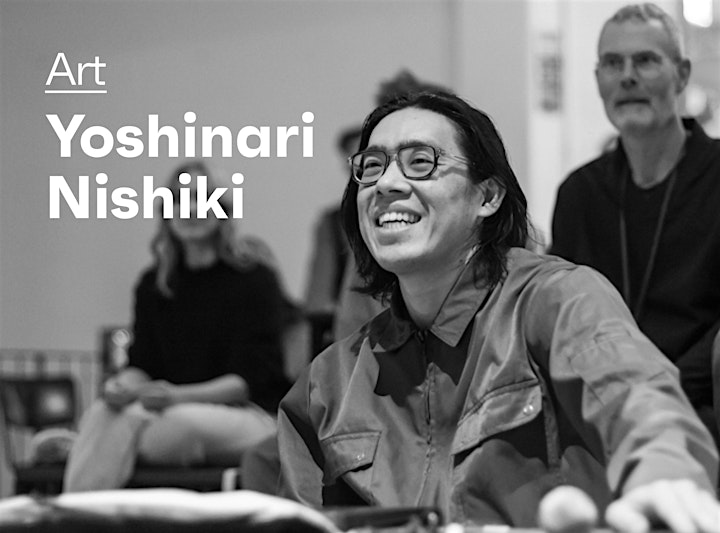 Nishiki is essentially a barefoot practitioner who only spent a year in formal education in his entire adulthood. While being based at Foundation for Art and Creative Technology (FACT) in Liverpool (2011-2012), Nishiki made a portal to a more just world where "good" people were financially treated better. After obtaining a master's degree from the Centre for Cultural Studies (CCS), a department that formerly existed at Goldsmiths, University of London (2013-2014), Nishiki began to be based at an Augmented Reality Laboratory in the middle of a mountain (IMDLAB @NAIST, 2015-2016). There, he made a web app in which money was circulated by people dropping and picking up digital coins on the street (before Pokémon GO). This project took Nishiki to Rotterdam, at a summer residency at V2_ Lab for the Unstable Media during which he connected his coins with free ice creams in the city.
After relocating to the Netherlands, Nishiki worked on various projects tweaking supply chains and logistics systems with collaborators from TU Delft, which have included, among others, free transport by the crowd, moving a mountain of agricultural produce with food couriers, and single-handedly flipping a 20-foot container. Since the pandemic, Nishiki started his own artist-in-residence programme funded by the Embassy of the Netherlands. In this new virtual territory set up between Minamisanriku (JP) and The Hague (NL), two artists took up summer-autumn residencies, culminating in a travel package unaccompanied by physical transportation.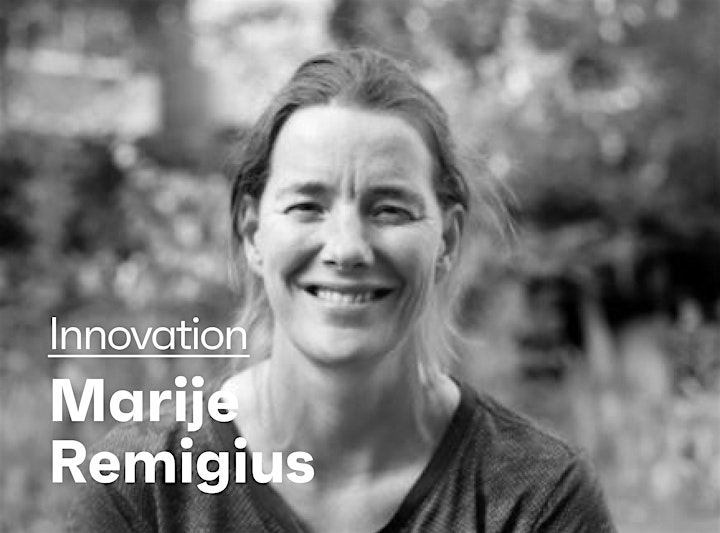 Building interiors with sustainable materials is not so easy. Does this mean local materials or biobased? This is a problem I face a lot in my work so we have been working on a solution. The CasCompass, is a sustainable tool that guides our clients and our co-workers towards more sustainable material choices. And you can use this tool too, so test our tool before you join!
Marije Remigius is a sustainability manager at Fiction Factory. After 20 years of working as a project manager for this company, she decided to change the way she and the factory were working. In collaboration with their clients and other stakeholders, they are changing the way of building interiors and are closing the system by taking responsibility for the interiors they produce by reusing and repurposing the materials. By giving presentations and workshops to architects, students, and companies she is learning others to do the same. She is part of several European-funded projects on reducing wood waste with open source and digital solutions. And with her 7 loops to circular exhibition building, she is actively involved in changing the way our cultural heritage is presented. At this moment she is involved in producing 3 biobased and circular pavilions and 2 exhibitions at the Floriade 2022 in Almere The Netherlands.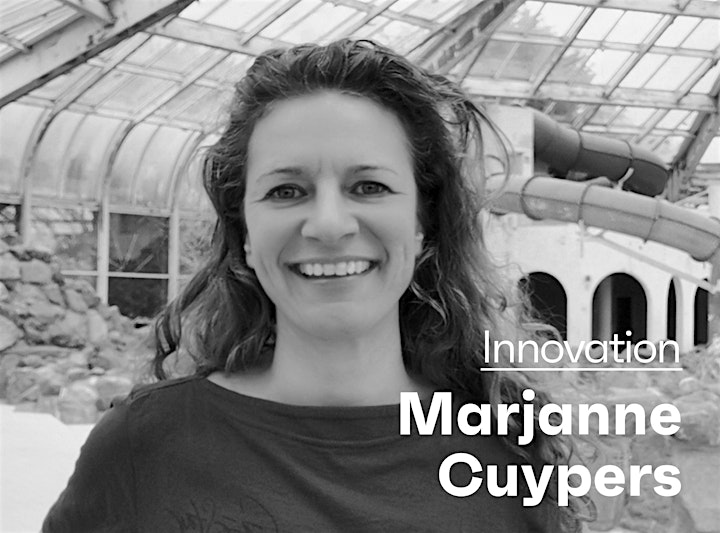 Marjanne Cuypers is the founder of bio-design studio BlueBlocks and an external lecturer at the international bachelor's degree in Industrial Design Engineering at The Hague University of Applied Sciences.
After completing a master's degree in design engineering at the Delft University of Technology, she was active as a strategic advisor in the social housing sector until 2007, when she became a partner of The Creativity Company. Here she developed innovative product concepts for a wide array of international companies. She continued doing so after founding BlueBlocks in 2010 until she made a radical switch in 2019 when she decided to take full responsibility for the impact her work will have on future generations. BlueBlocks' mission became to build and foster a healthy future for both humans and the planet by combining green technology with design in harmony with natural systems.
BlueBlocks relocated to BlueCity, the example city of the circular economy, where Marjanne since then experiments and designs with fully bio-based materials. Residual streams from the agro-food sector and other natural resources are used as raw materials for bioplastics, vegan leather and natural composite materials. The most recent material development is SeaWood Materials, a series of sustainable seaweed composites meant for the built environment. SeaWood Materials is applied in a bio-based built house 'The Exploded View Beyond Building', firstly shown at Dutch Design Week '21 and now a travelling installation. Her seaweed lamp Low Tide/High Tide and the stool SEAt are part of the 'Nature Loves Technology' exhibition at the Floriade Expo '22 in The Natural Pavilion.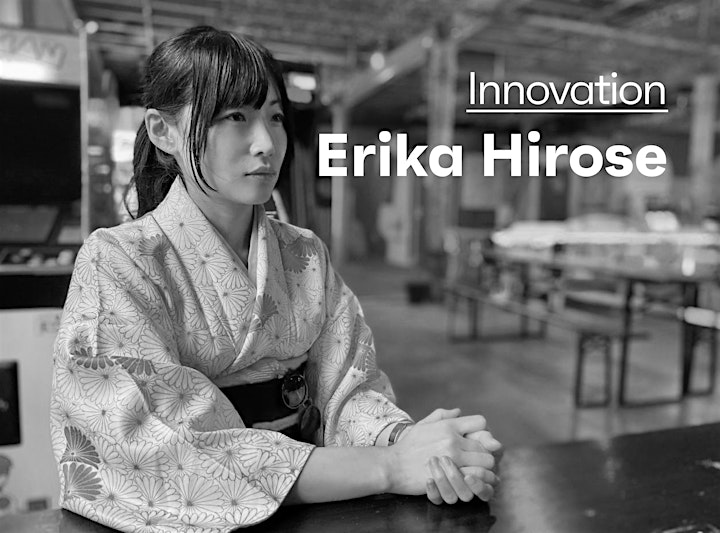 Erika is originally from a small countryside town in Japan called Susono. She spent a lot of her childhood with her great-grandmother Yao who made the family recipe of miso from scratch. She studied film photography in Tokyo and then moved to London to study Marketing and Metaphysics. Since she was little, she had a passion for travelling and travelled all around Japan by taking local trains, walking and hitchhiking. Eventually this passion expanded beyond the borders of her home country. By travelling, she realised that food creates a strong connection between people and nature.
In 2017 Erika moved to Rotterdam to establish a craft miso brewery WAKEAT, using traditional Japanese methods from her family and bridging local ingredients from the Netherlands and Europe. Through her work, she promotes upcycling of food and the old Japanese wisdom of "Mottainai" which means "What a waste!". She collaborates with local beer breweries and tofu makers to bring byproducts back to the table by turning them into miso.
In 2022 Erika launched WAKEAT in Japan, working with local women to bring back the tradition of brewing miso in her hometown of Susono.
She has recently published a book "Making Miso'' and has previously been featured on the national TV programs, newspapers and food magazines both in the Netherlands and Japan. Her miso is also used in many top-rated Michelin restaurants. Her work was also featured as an art project at RE:NATURE festival in Den Bosch, which focused on using sound to create awareness of "fermentation" in what is otherwise inaudible.
The idea of "bread miso making kit" won a prize at a women entrepreneur competition in Japan 2020 and she is currently working towards saving one ton of bread by turning it into miso.
Her uniform is a second hand "kimono" that was about to be thrown away in her Japanese neighbourhood.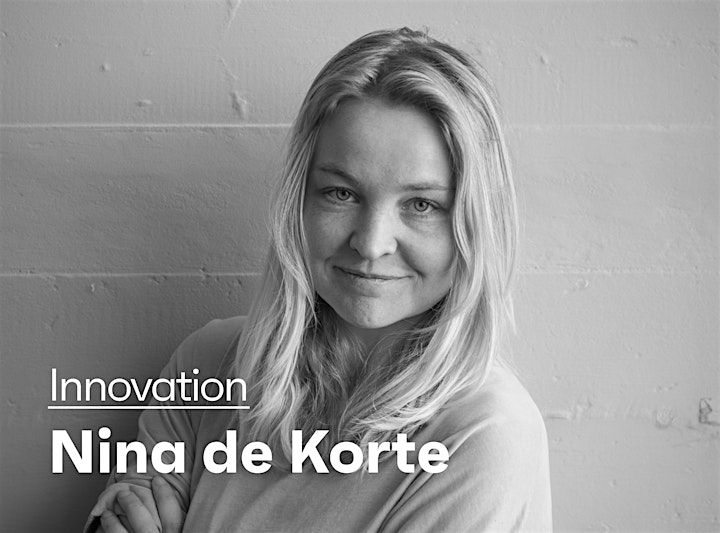 Society expects business to do better. But how likely is this, when the underlying structures still promote short-term profit extraction? Even for impact-driven startups, a traditional shareholder-owned structure is still the go-to route.
What if ownership would be redesigned? What if stewards, instead of absentee shareholders, would hold the steering wheel of a company?
Steward-ownership capitalizes on the power of entrepreneurial for-profit enterprise while preserving the company's original purpose. In contrast to a shareholder-owned company, a steward-owned company belongs to itself, eliminating the threat of short-term profit extraction that goes against the mission of the enterprise. This might sound idealistic - but this form has been used by pioneering entrepreneurs over the decades. Bosch, Carlsberg, Sharetribe, and many others, including some progressive investors, have been successful in applying the steward-ownership.
Nina de Korte has a background in energy-tech, where she noticed how impact startups drifted from their mission after exiting. She started researching and writing about the topic of steward-ownership, together with Gijsbert Koren. As more and more entrepreneurs asked for advice on how to implement this model, We Are Stewards was founded to guide businesses in their oriëntation and transition to steward-ownership. Nina is connected to The Hague University of Applied Sciences as a guest lecturer in Social Entrepreneurship & Innovation.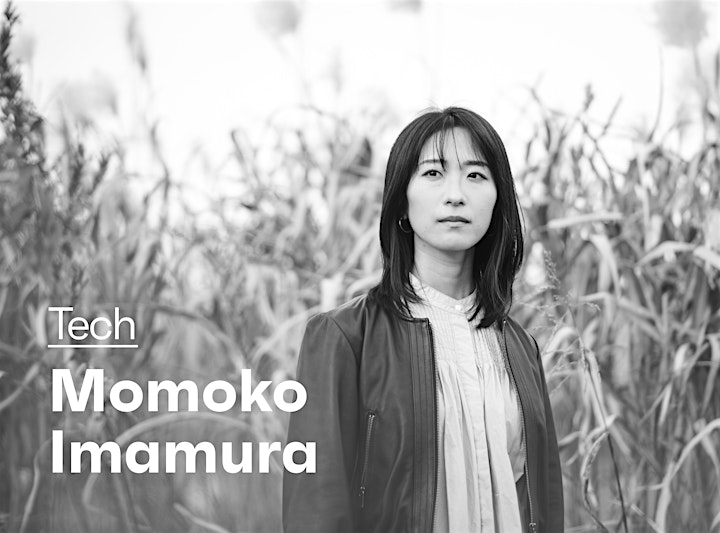 Born in Osaka in 1992. Completed Master's program in Urban Engineering, The University of Tokyo. Inspired by biomimicry and organic organizational development modeled after living organisms. She believes transforming mechanical business models into life-like organisms will lead to the liberation of humanity. Through her work on climate change issues, she has witnessed the situation of people who are both parties and bystanders. She has chosen Privacy by Design as her life's work in order to foster citizenship for individuals to speak out and communicate their thoughts. She has given lectures at security-related conferences, the Japan Biodesign academic conference, and the tech conference, SXSW.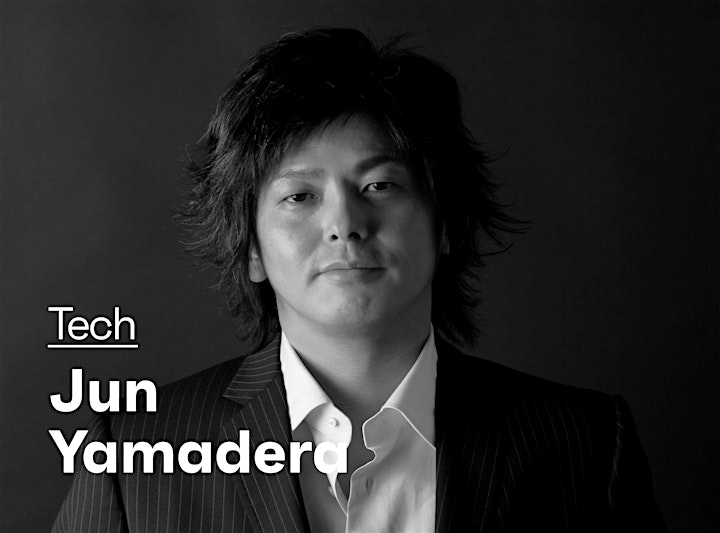 Jun Yamadera founder of Eyes, JAPAN co. ltd. in 1995, the first IT startup from the University of Aizu, Fukushima. In the past 20 years, he has been working on various cutting edge projects such as exporting Fukushima rice via the web in 1995, making the world's first virtual pottery system, making CG of historical archives of national treasures of Japanese castles, temples, traditional dances and medical motions using motion capture. He is a pioneer in Augmented Reality wearable technologies, Medical x IT and has been organizing the world's first medical security hackathon since 2012. His team won the championship in Developers Challenge 2013 Health 2.0 in Silicon Valley. He is the Health 2.0 Fukushima Chapter Leader, a TEDxKobe 2015 Speaker and an OWASP Fukushima Chapter leader. He started a project called "FUKUSHIMA Wheel" in the aftermath of the terrible disaster caused by the earthquake and nuclear accident in Fukushima, JAPAN on March 11, 2011. More than 27 years of experience in Cutting Edge Technologies such as AI, Blockchain and Cyber Security, and Web3. He is also an advisor of Safecast and LivingAnywhere.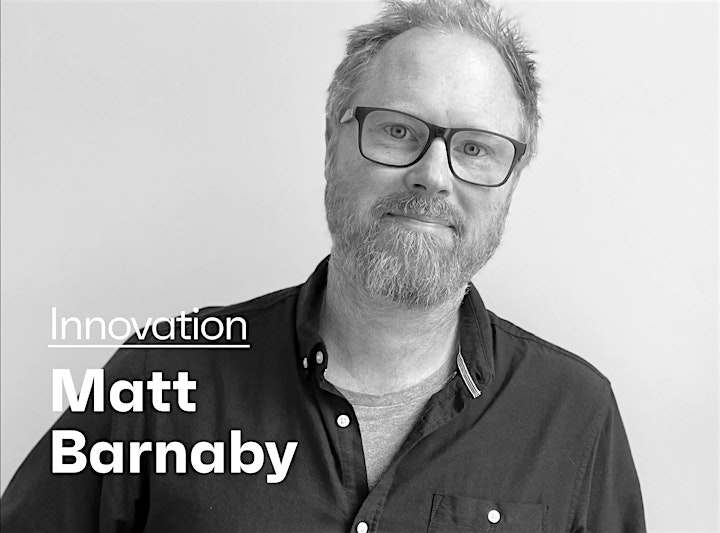 Hello, I'm Matt Barnaby.
I'm a Brexit escapee now living safely in The Netherlands.
I'm an unshakable believer in the need for meaningful connection and collaboration to tackle the messy problems out there in the world.
So for social purpose-driven teams who face complex challenges, I create and facilitate the space for those conversations to happen and turn into actions so that change happens.
I've been fortunate to do this in the worlds of renewable energy, transport, policy, social care, mental health and digitisation with organisations such as UN, UNICEF, OECD, REN21 and Government organisations all over the world.
In the two hours we have together, I'm proposing that we can run a small un-conference within a conference.
So if you have something you'd like to share, discuss, gather the thoughts of others then come along, pitch your suggestion and we'll self organise to make things happen.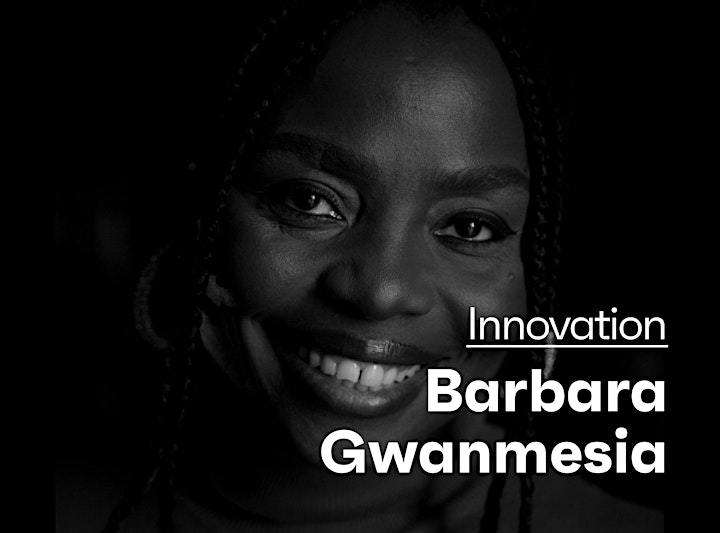 Barbara Gwanmesia is a Nederlands-based social entrepreneur, vocalist, copywriter and novelist, who has spent decades seeking and creating ways to move Africa and Africans towards better opportunities and wellbeing. That drive has resulted in, amongst other things, social-conscious glossy magazines like BygGyrlsDyntCry and African woman NL; the creation of a mother-tongue publishing and copywriting house; and the co-founding of The Afribol Company – whose Afribol snack not only sold out in various outlets of Holland's major supermarket chain AlbertHeijn to-go, but became a media 'item' in The Netherlands for more than two years. It has also lead to literary works in the field.
But the most important of Barbara's vision and drive to impact the African social and intellectual landscape has been the birth of Batazia. Batazia is a bold and all out effort to break the language barriers that have made access to (poverty-alleviating) opportunities, knowledge and knowhow inaccessible to hundreds of millions of Africans.
Barbara is co-founding the first knowledge-streaming platform to make books, stories and learning accessible to Africans in all indegenous and official African languages. The team's intention is to cover all 2000+ indigenous languages and lingua francas of Africa.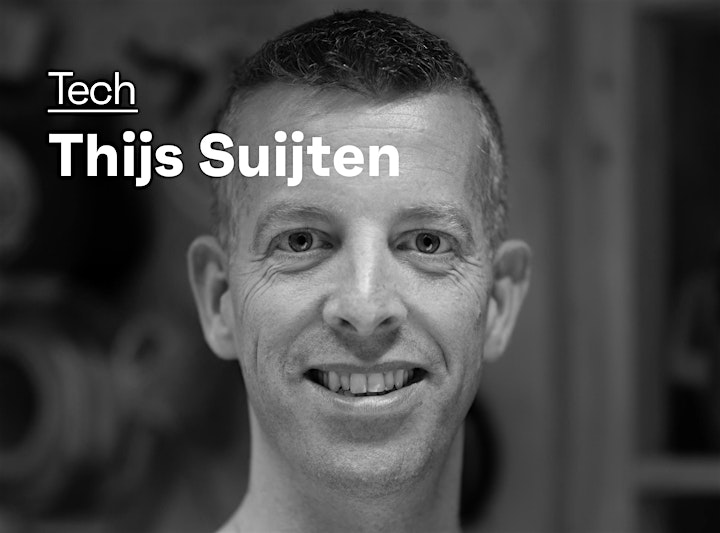 Introducing Thijs Suijten. Thijs is a software engineer with over 20 years of experience. At Hack The Planet he is using technology to make a positive change in the world. Taking on ecological and humanitarian challenges like wildlife poaching.
Go on an adventure to the African rainforest with him during his talk. You will learn how we help rangers protect endangered species using technology. I can already tell you one thing. Getting hardware and real-time communication to work in the middle of the forest is quite a challenge…Get inspired to use your own skills to make an impact and learn what way of working and thinking can help you achieve that.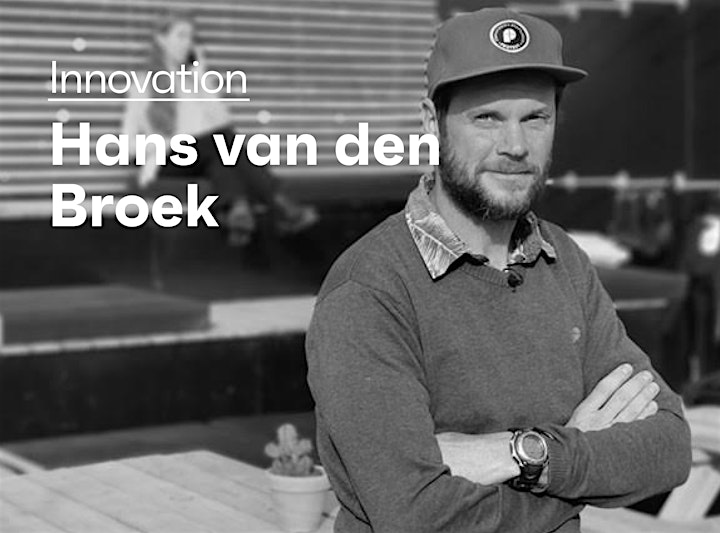 Welcome Hans van Broek, a founder of surf school and beach club The Shore. He has a clear vision on what a healthy economy looks like - and designed the ownership structure of his business accordingly. He and his business partners are not owners but stewards. Hans shares his journey in making his business steward-owned.
Check the map below on how to find us.