Description
Spotlighting the Blue Startups Cohort 11 accelerator program participants, Demo Day is where these rising companies take the stage to engage with the entrepreneurial community. With the chance to pitch to an acclaimed panel of venture capitalists in the community, the startups showcase their progress. Both reviewing and celebrating the companies, investors get the chance to ask follow up questions and generate meaningful conversations around industry trends.
Thank you to our sponsors!
Celebrating its 100th anniversary in 2019, Servco Pacific is Hawaii's largest privately held company with over $1.8 billion in annual revenues and 2,000 team members spanning the Pacific. Its automotive distribution & retail, car sharing, appliance distribution & retail, and capital investment operations steward world-class brands like Toyota, Lexus, Subaru, Fender, Hui Car Share, Harley-Davidson, and General Electric.

Central Pacific Bank provides a full range of banking, investment and trust services. Founded by a small group of World War II veterans in 1954 to help immigrant families build a life away from the plantations, the bank has grown to serve the financial needs of all families and small businesses in the Islands.

The bank and its employees also have a long and proud history of giving back to the communities in which we work, live and raise our families. Our values and sensibilities are local and focused on our customers and our community, allowing us to help create a better life for everyone in these islands.



Using the most advanced facial detection technology, DBN is poised to help customers overachieve their advertising goals. A subsidiary of Oahu Publications Inc.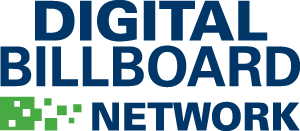 Empowering and saving lives through presentations! They take an average Powerpoint / Keynote presentation from existing or from scratch and make it a masterpiece, award winner, standing ovation presentation!

Lanikai Brewing Company is an Island Inspired®, authentic Hawaiian craft beer company making 100% of their brews here in Hawaii. In addition to their Tap and Barrel tasting room in beautiful Kailua, Hawaii, Lanikai Brewing company beers can be found throughout the Hawaiian Islands including Kauai, Oahu, Maui and Big Island and are coming soon to the Pacific Northwest, Australia and Japan in early 2019.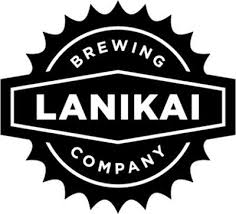 Redefined.Media is a team of motivated individuals with creative minds and big ambitions. Since 2014, they've strived to tell stories in a creative and meaningful way through cinematography. Their passion for storytelling has taken them to the streets of Tokyo, the villages of Israel, and the shore breaks of our very home on Oahu, Hawai`i to name a few. To Redefined Media, simplicity rules complexity, substance conquers trends, and cinematic isn't synonymous with cliché. Ultimately, less is more.

Guest Panelists
Josh Diamond, General Partner @ Walkabout Ventures
Jason Rottenberg, General Partner @ Arsenal Ventures
Nina Labatt, General Partner @ Trinity Ventures

Nick Efstratis, Managing Director @ EPIC Ventures
RSVP Highlights
Eric Bjorndahl - Chief Strategy Officer and Co-Founder @ Clicktripz
Joey Katzen - Co-Founder @ Vendormate
Robert Robinson - President @ Hawaii Angels
Patrick Lee - Co-Founder and former CEO @ Rotten Tomatoes


Admission to pitches
Pupus and drinks
Access to entrepreneur and investor marketplace
---


Cohort 11:


ChatENG connects remote US teachers to students in Asia to help them achieve true English fluency. They make this connection as real as possible by applying curated technology with an in-house curriculum. Virtual classrooms, virtually anywhere.

A Cleantech Autotech that utilizes software to dramatically improve the efficiency of engines. CruisiO makes an aftermarket device that trucking companies attach to their gas pedals to smooth performance saving them hundreds of thousands of dollars in fuel costs.

Using smartphones and automotive-grade hardware, DRiVR uses vision and sensor fusion to create sophisticated safe driving tools that detect, record, and warn drivers of real-time road hazards.

The future of work is remote and Instant Teams is creating the #1 online platform for remote workforces. Our remote team creation and management software enables companies to scale remote teams through unique untapped talent funnels of military professionals while automating the compliance, time tracking, and payroll.

Mintrics helps video publishers double their viewership by leveraging millions of data points collected from unique industry and competitor sources.

Junction AI's platform empowers clients to quickly and easily predict the success of their marketing so they can optimize conversions and eliminate costly failures. Junction AI empowers brands to quickly and easily predict the success of their advertising images and text to dramatically improve ROI and eliminate costly failures.

Via is a customer engagement platform that helps local businesses interact with their customers on the devices and the networks they use most often. Via helps businesses get found, get chosen and get engagement online. Via equips businesses with the tools to compete in the digital-first and mobile-first era.
---
Thank you to our partners: