Bloomberg x Lesbians Who Tech + Allies SF Brunch || Data, Privacy, & What's...
Event Information
Location
Bloomberg Tech
140 New Montgomery Street
22nd Floor
San Francisco, CA 94105
Description
Join the #LWTSQUAD and tech leaders at Bloomberg on June 27th for a morning panel on Data, Privacy, and What's Next, brunch, and networking.
This is for LGBTQ women, women of color, transgender + gender non conforming folks, + our allies for a morning to actually connect, learn, and to share what it's like to be on the frontlines of data security and privacy around the world.
Featuring Bloomberg leaders + your local #LWTSQUAD!
Title: What not to do when trying to be effective as a data science leader
The hardest thing in data science is the same as it has always been: getting teams to work together, especially when only some of the team are data scientists. The math is hard, but communicating the questions of the business, and responding with the answers of the statistics can be just as challenging. Learn from a panel of data science experts on the most effective ways to collaborate, lead, and get results. Learn too, what not to do...
Meet the Moderator: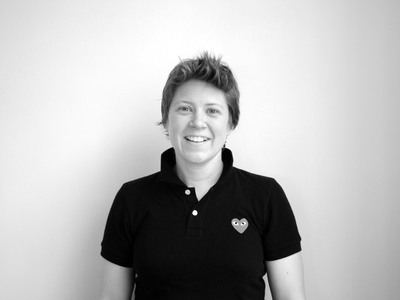 Carrie is the Chief Digital Services Officer of the City and County of San Francisco. She loves her job. Having started her career in local government in London, Carrie then went on to run FutureGov, a digital design agency for public services. Working in the UK, Europe and Australia she helped municipalities transform by focusing on public services designed around the people that use them. She has been in San Francisco for a year, building a team and working on products that make it easier for residents to get things done with the City.
Panelists Include: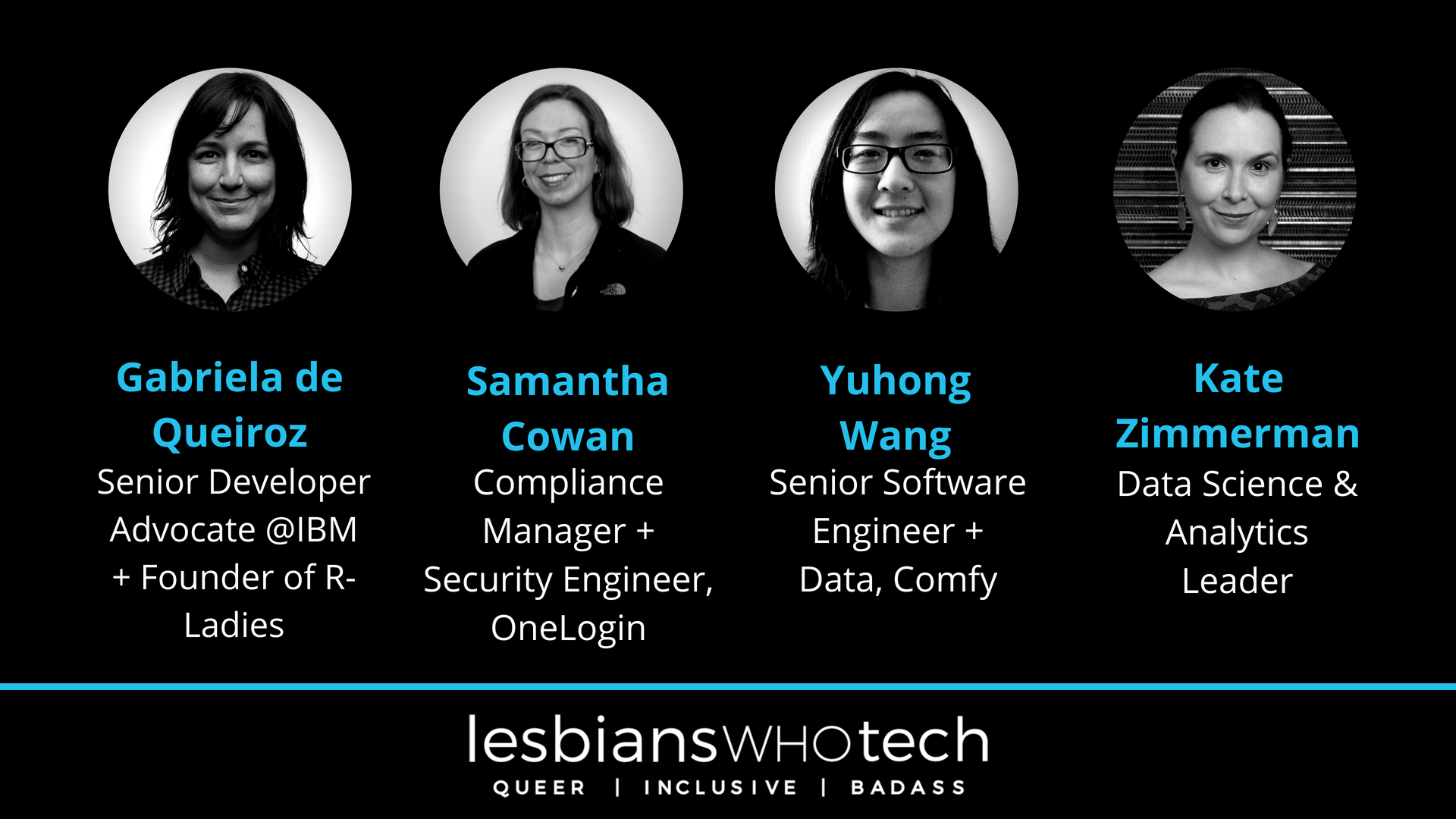 Gabriela de Queiroz, Senior Developer Advocate @IBM + Founder of R-Ladies
Gabriela de Queiroz is a Data Scientist and the founder of R-Ladies, a world-wide organization for promoting diversity in the R community. She likes to mentor and shares her knowledge through mentorship programs, tutorials and talks. She has worked in several startups and where she built teams, developed statistical models and employed a variety of techniques to derive insights and drive data-centric decisions. She holds 2 Master's: one in Epidemiology and one in Statistics.
Samantha Cowan, Compliance Manager + Security Engineer at OneLogin
Samantha Cowan is compliance manager and security engineer at OneLogin, a single sign on and identity management platform. Samantha has extensive experience with complex security projects involving security monitoring, organizational compliance, threat detection, and incident response. Prior to OneLogin Samantha was a security engineer at CoverHound / CyberPolicy, and Zenefits. Samantha holds an MS in Cybersecurity and MBA from the University of Maryland. She lives in San Francisco with her amazing pup Layla and loves food, comedy, art, and the latest Young Gambino anthem.
Yuhong Wang, Senior Software Engineer + Data at Comfy
Yuhong Wang is a data-oriented engineer at Comfy, an Oakland based startup with a cutting edge app that puts control of the office experience (temperature, lighting, meetings, and soon more) into the hands of occupants. For the past year or so, she has served as part data scientist, part engineer using Python, PostgreSQL, and Javascript to create buyer value.
Before Comfy, Yuhong was crunching through terabyte scale big data with Spark and EMR at Radius, a marketing intelligence startup in San Francisco. Before that, she was a design engineer at Intel, creating nanometer scale high-speed serial IO products that interface the outside world with the fastest processors in consumer electronics.
Kate Zimmerman, Data Science & Analytics Leader
Kate Zimmerman is a data leader who built data teams from scratch at two companies. She seeks to understand the people behind the data and carefully considers ethical implications of data tracking and use. Kate has over 15 years of experience in quantitative and experimental methods; her superpower is sparking Aha! moments and connecting people with the right data and strategies to reach their goals. She holds an MS in Psychology & Behavioral Decision Research from Carnegie Mellon University, with a focus on behavioral economics, decision science, and social psychology.
Agenda:
8:30am - 9:00am Check-in, Mingling​, and Brunching
9:00am - 9:15am Welcoming Remarks from Lesbians Who Tech + Bloomberg
9:15am - 10:00am Panel + Q&A
10:00am - 10:45am Networking, Conversation, Connecting
Arrival Instructions
When guests arrive at Bloomberg's Tech Hub (140 New Montgomery St, 22nd floor), please check in with lobby security and head to the 22nd floor. When arriving on 22, please have a photo ID handy for check in at Bloomberg.
This event space is wheelchair accessible with ADA compliant entrance and restrooms. All ages welcome.
Agree to follow our Code of Conduct:
Lesbianswhotech.org/code-of-conduct
Bloomberg's San Francisco Engineering office opened in 2015 with the mission to expand the avenues of delivery for Bloomberg's data and services. There are great tools and environments that data scientists, application developers, and the like are using and it should be easy to interact with Bloomberg within them. We are hiring a local team of technology experts focused on infrastructure. We want developers whose experience is varied because innovation happens at the intersections of fields – having a diverse team of imaginative engineers will build a better product. Learn more at https://www.techatbloomberg.com/.
Lesbians Who Tech + Allies is the largest LGBTQ Technology community in the world. We are 40,000 women, people of color, non-binary, allies, and LGBTQ people in tech, empowering the next generation of diverse tech talent in 40+ cities worldwide. Our 5th Annual Summit in 2018 was the most-attended tech conference for women in San Francisco with over 5,000 attendees who are 40% women of color -- making us the largest professional LGBTQ event in the world. To learn more go to Lesbianswhotech.org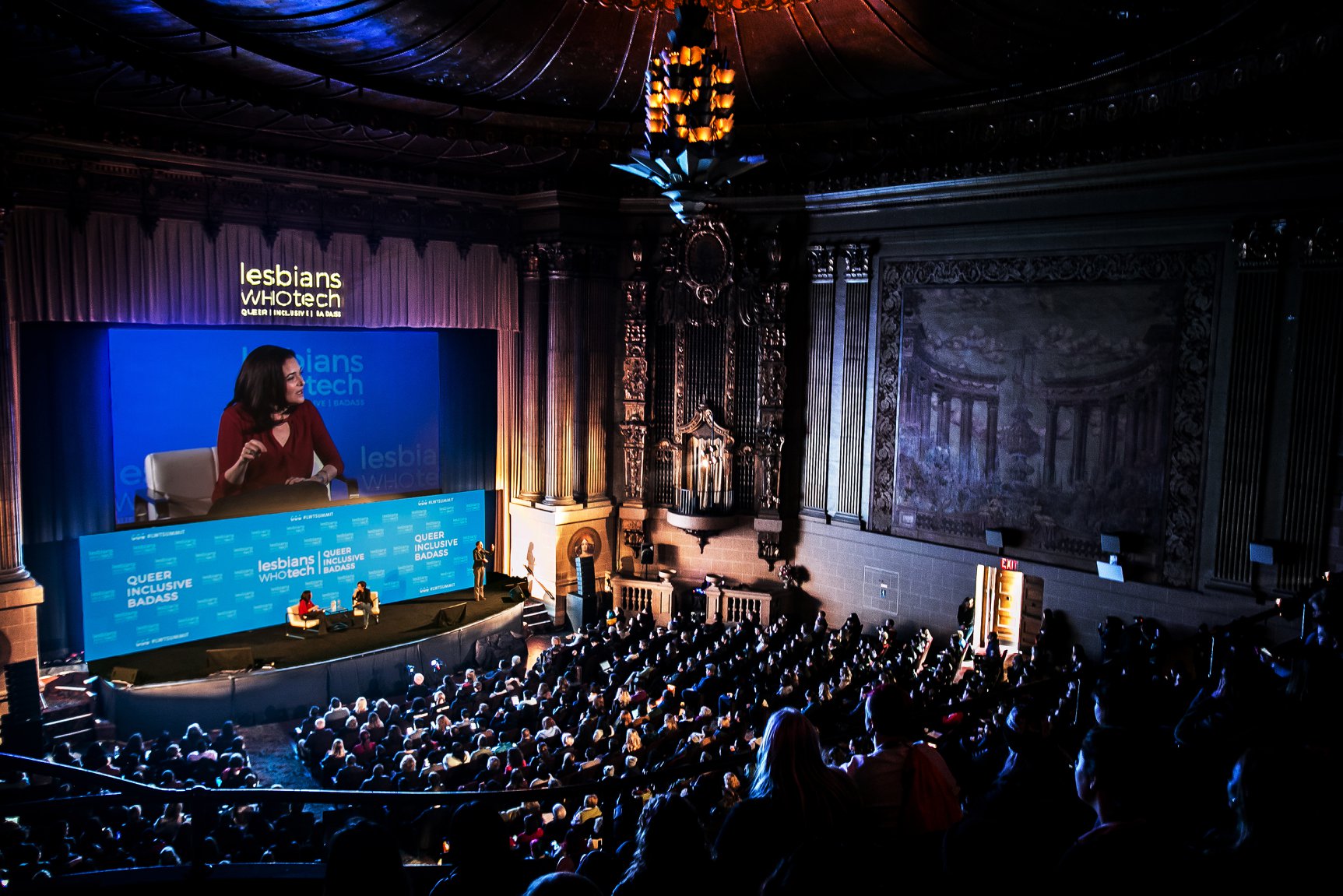 Date and time
Location
Bloomberg Tech
140 New Montgomery Street
22nd Floor
San Francisco, CA 94105