Description
BLOCKCON is back & it's happening Oct 10th 2018. Clear the schedule and get yourself involved because it's going to be another great event not to be missed! Tickets for Immutable, Transparent & Decentralized attendee can be purchased on this page.
Expect another awesome conference of great colleagues, great networking & of course awesome food, as we are lucky enough to have one of best speakers line-ups we've seen in years. The LA's best & brightest will be making the trip down to Santa Monica, see you soon there.
Get the August pricing now before the price increase on September.
#BLOCKCON #goBLOCKCON
Join the conversation on telegram: https://t.me/BLOCKCON
---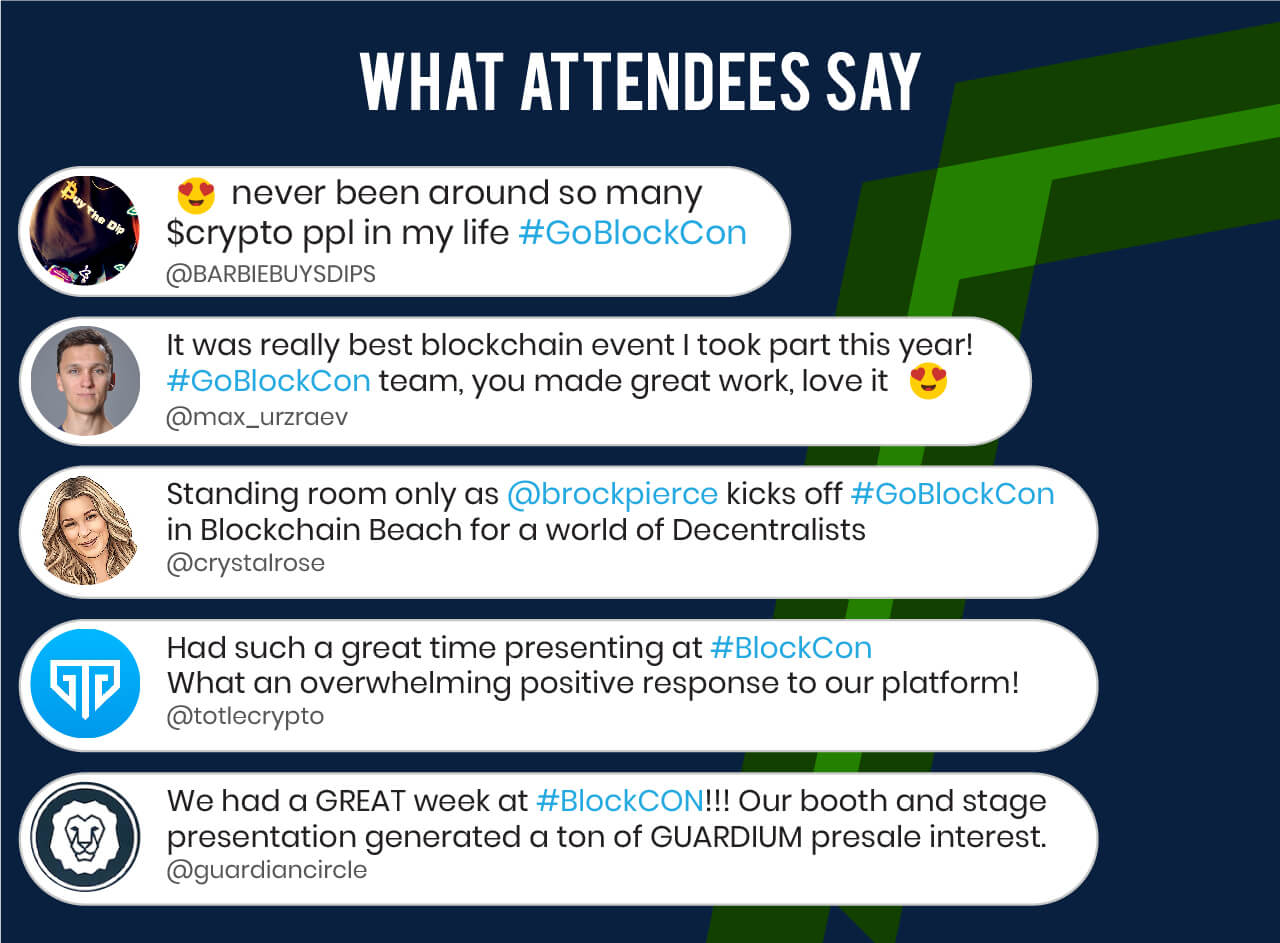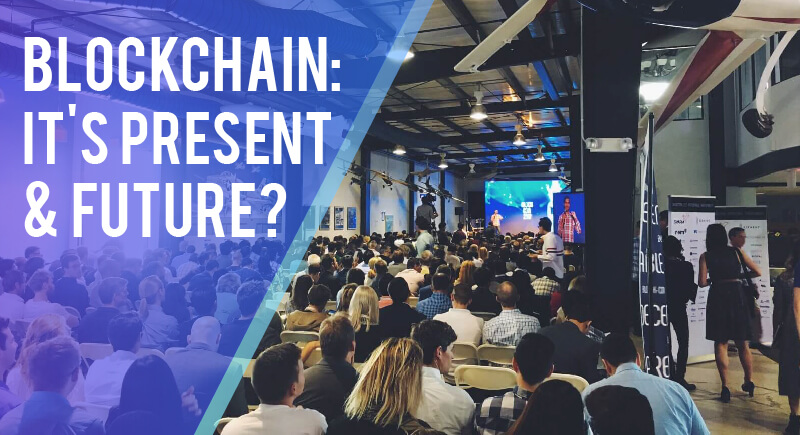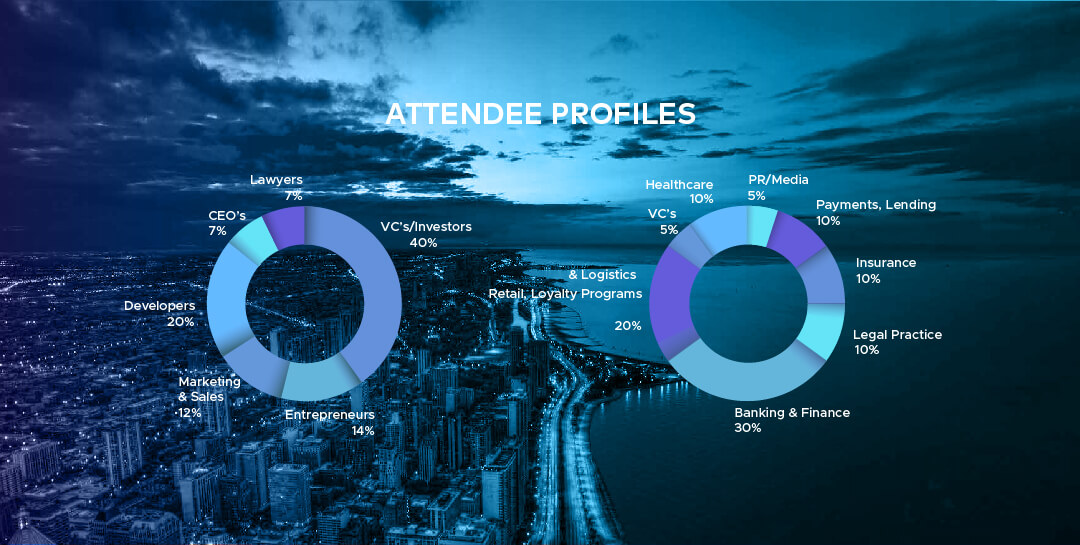 ---


BLOCKCON 2018 SPEAKERS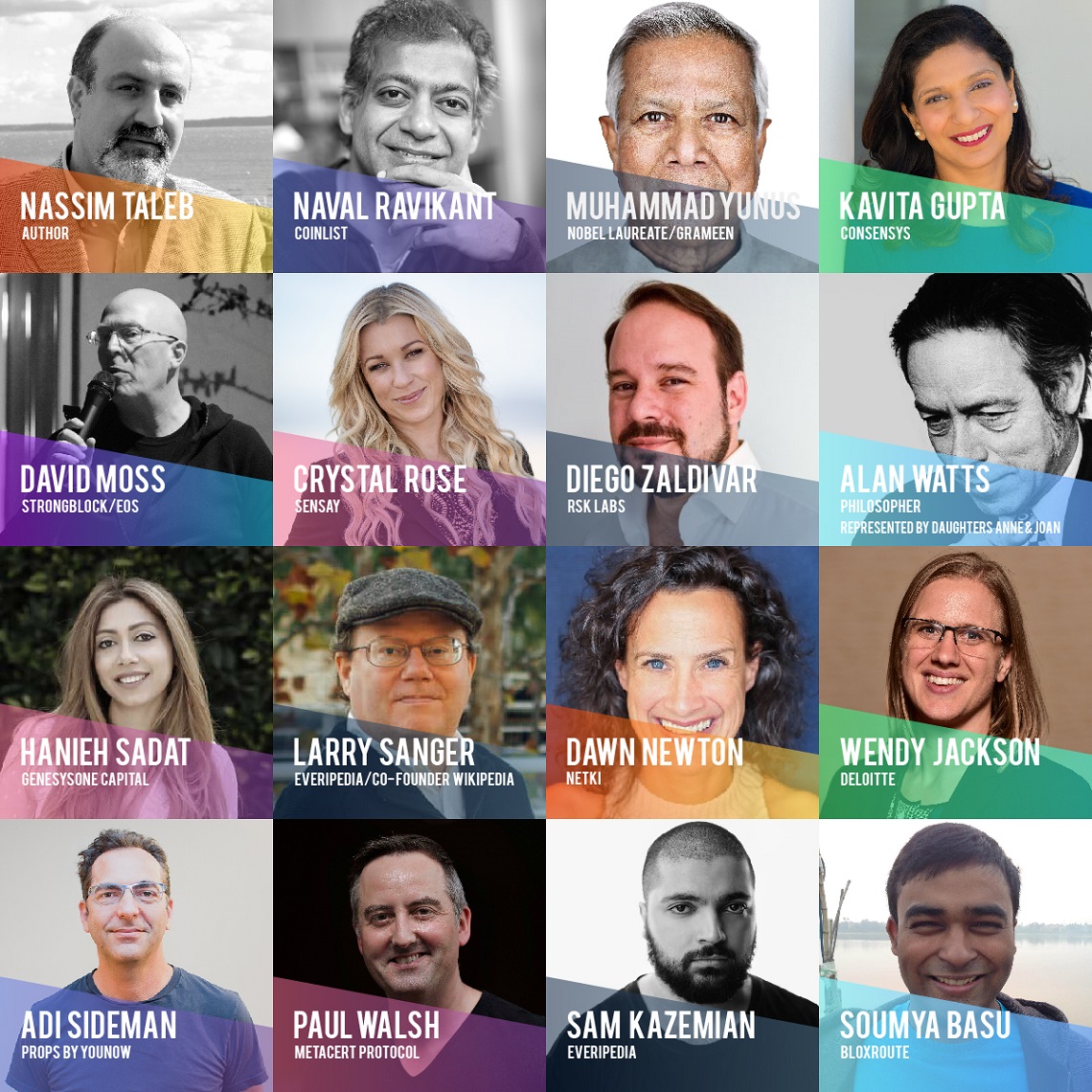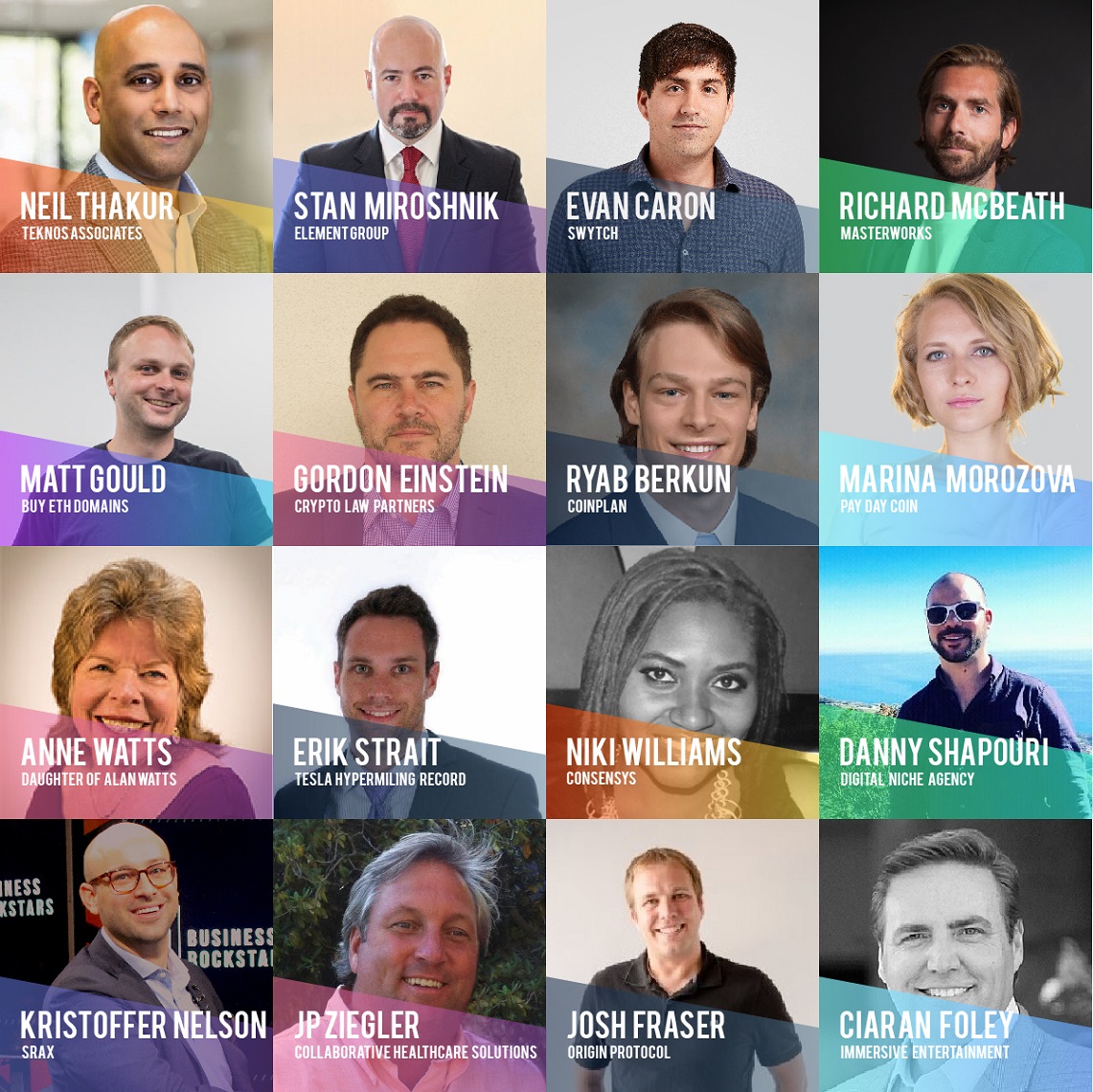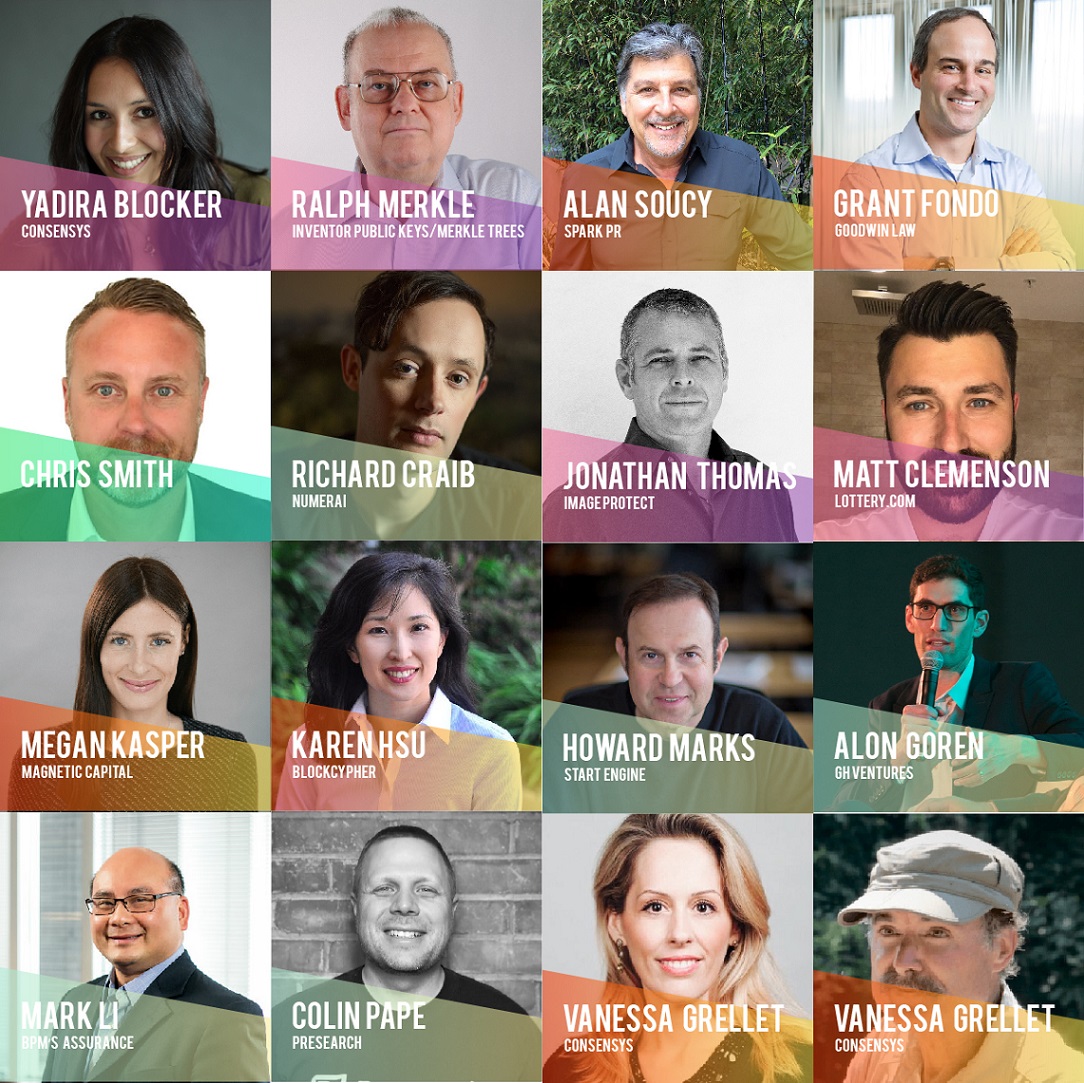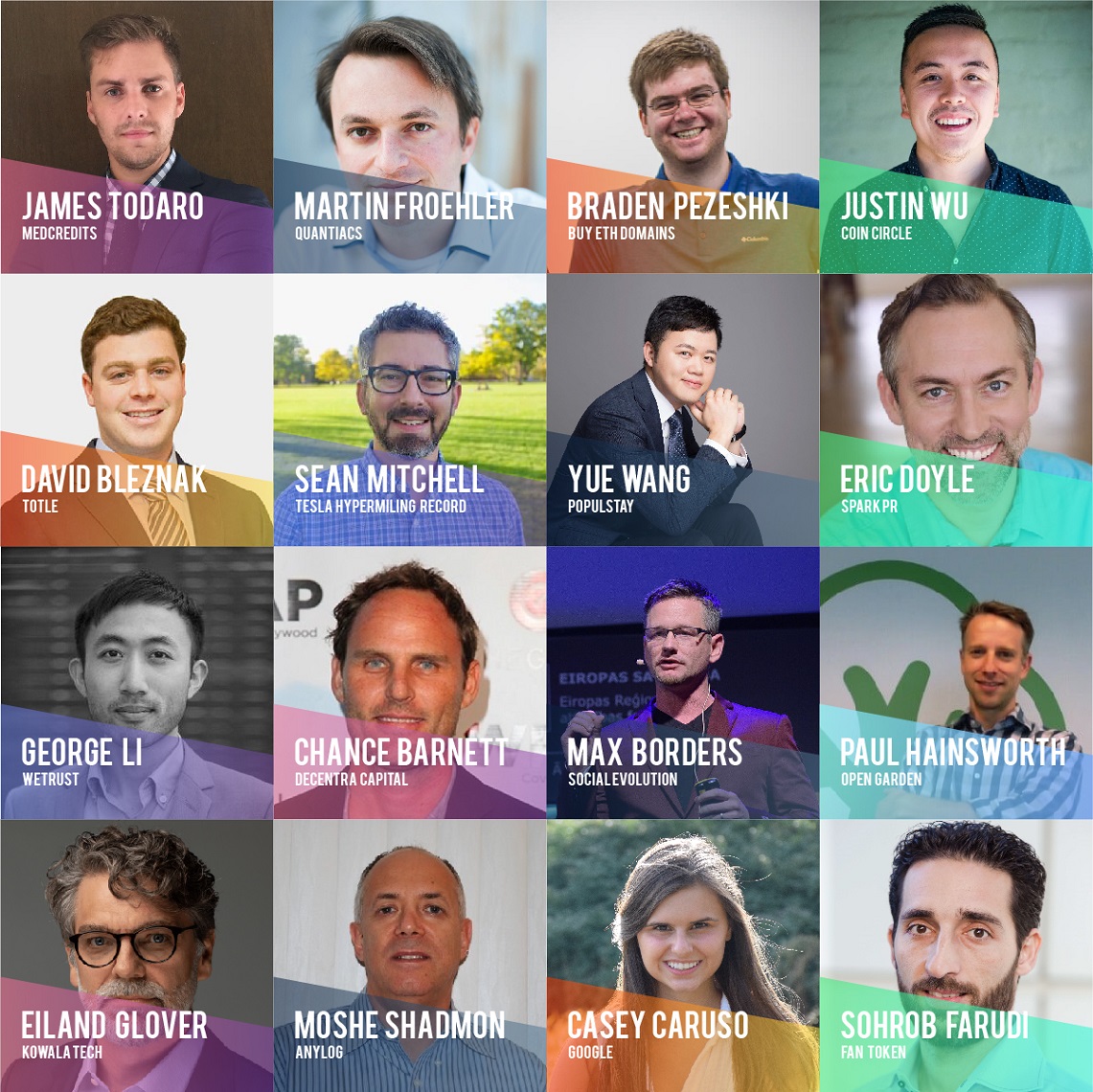 CONFIRMED SPEAKERS
Nassim Nicholas Taleb - Author, Statistician, Trader
Naval Ravikant - COINLIST, AngelList,
Muhammad Yunus - Nobel Laureate
David Moss - STRONGBLOCK (Stealth startup, David was with EOS previously)
Zachary Fallon - KETSAL CONSULTING (xSEC guy)
Eric Doyle - SPARK PR (PR Firm)
Justin Newton - NETKI (KYC & Identity Mgmt)
Dawn Newton - NETKI (KYC & Identity Mgmt)
Jonathan Thomas - IMAGE PROTECT (Images & copyright on blockchain)
Paul Walsh - METACERT (Security and Phishing prevention)
Llew Claasen - NEWTOWN PARTNERS (Investment & Advisory)
Phu Styles - WOMEN IN BLOCKCHAIN
Vanessa Grellet - CONSENSYS (Accenture but for Blockchains)
Christian Ferri - BLOCKSTAR
Andrii Zamovsky - AMBISAFE (ICO sales platform)
Pavel Cherkashin - GVA CAPITAL (Investor, owns Hack Temple in SF)
Jo-Jo Hubbard - ELECTRON (Blockchain for energy sector)
Sean Michael Mitchell - DENVER TESLA CLUB (Record holder for hypermiling)
Erik Strait - TESLA INVENTORY (Record holder for hypermiling)
Apolo Ohno - HYBRIDBLOCK (All in one crypto trading)
Howard Marks - STARTENGINE (Equities crowdfunding platform)
Ralph C. Merkle - ALCOR - Inventor of Public Cryptography & Merkle Trees
Greg Slepak - OKTURTLES (Protect Netizens from mass surveillance)
Jeff McDonald - NEM (Accenture but for Blockchains)
William Quigley - WAX
Bret Cox - TRUE - (Better Facebook)
Neil Thakur - TEKNOS ASSOCIATES (Token Valuation, if you are doing an ICO go meet him)
Danny Shapouri - DIGITAL NICHE AGENCY (Advs on FB/G)
Larry Sanger - EVERIPEDIA (Wikipedia on the blockchain)
Miles Paschini - B21 (Wealth Manager)
Adi Sideman - YOUNOW
Grant Fondo - GOODWIN
Mark Jeffrey - GUARDIAN CIRCLE (Global 911)
Reeve Collins - BLOCK V (Smart Digital Objects)
Nancy Wojtas - COOLEY LLP (Legal Counsel)
Justin Wu - BLOCKNAUTS
Hanieh Sadat - GENESYSONE (Investment Fund)
Rob Massey - DELOITTE (Gobal Taxation & IP Transfer, if you are doing an ICO go meet him)
Alan Soucy - SPARK PR (PR Firm)
Anne Watts - Author
Joan Watts - Author
Crystal Rose - SENSE
Paul Hainsworth - OPEN GARDEN (Uber but for WIFI, Mesh Network)
Stan Miroshnik - ELEMENT
David Bleznak - TOTLE (Portfolio Manager)
Ryan X. Charles - MONEY BUTTON
Martin Froehler - MORPHER
Igor Telyatnikov - ALPHAPOINT
Greg Osuri - AKASH
Evan Caron - SWYTCH
Maria Entraigues - SENS
George Li - WETRUST
Kavita Gupta - CONSENSYS (Accenture but for Blockchains)
Wendy Jackson - DELOITTE (Gobal Taxation & IP Transfer, if you are doing an ICO go meet her)
Karen Hsu - BLOCKCYPHER
Matthew Miller - SHIFT
Megan Kaspar - MAGNETIC CAPITAL
Richard McB-eath - MASTERWORKS
Gordon Einstein - CRYPTO LAW PARTNERS
Mark Li - BPM
Ryan Berkun - COINPLAN
Matt Gould - BUYETHDOMAINS
Braden Pezeshki - BUTETHDOMAINS
Chris Smith - CIVIC
Richard Craib - NUMERAI
Yadira Blocker - CONSENSYS
Patrick Baron - BLOCKCHAIN CONSULTING GROUP
Colin Pape - PRESEARCH
Soumya Basu - BLOXROUTE
Sam Kazemian - EVERIPEDIA
Moshe Shadmon - ANYLOG
Niki Williams - CONSENSYS
Marina Morozova - PAYDAY COIN
Ciaran Foley - IMMERSIVE ENTERTAINMENT
Bulent Tekmen - COLENDI
Didier PH Martin - INTERBLOCKCHAIN
Eiland Glover - KOWALA TECH
James Todaro - MEDCREDITS
JP Ziegler - COLLABORATIVE HEALTHCARE SOLUTIONS
Eric L. Stromberg - POTHOLE COIN
Randy Bares - EUREKAH
Kristoffer Nelson - KRISTOFFER NELSON
Justin Wales - CARLTON FIELDS
Yue Wang - POPULSTAY
Max Borders - SOCIAL EVOLUTION
Casey Caruso - GOOGLE
Diego Gutierrez Zaldivar - RSK
Alon Goren - GOREN HOLM VENTURES
Lowell Ness - PERKINS COIE
Harpal Sindhu - MINT HEALTH
Sean Goodwin
Ariel Jalali - SENSE
Valeria Bystrowicz-Liendo - PERKINS COIE
Nathan Chandra - BUTTRFLY
Marc Boiron - FISHER BROYLES LLP
Wyatt Meldman-Floch - CONSTELLATION
Poesy Liang - POESY ART
Les Borsai - WAVEMAKER GENESIS LABS
David Siemer - WAVEMAKER GENESIS LABS
Cory Klippsten - CLIFFSTONE ADVISORS
Mark Katakowski - FOREVER LABS
Grant Cohen - FAN CONTROLLED FOOTBALL
Tyler Yasaka - ORIGIN PROTOCOL

---
Ticket Price Increase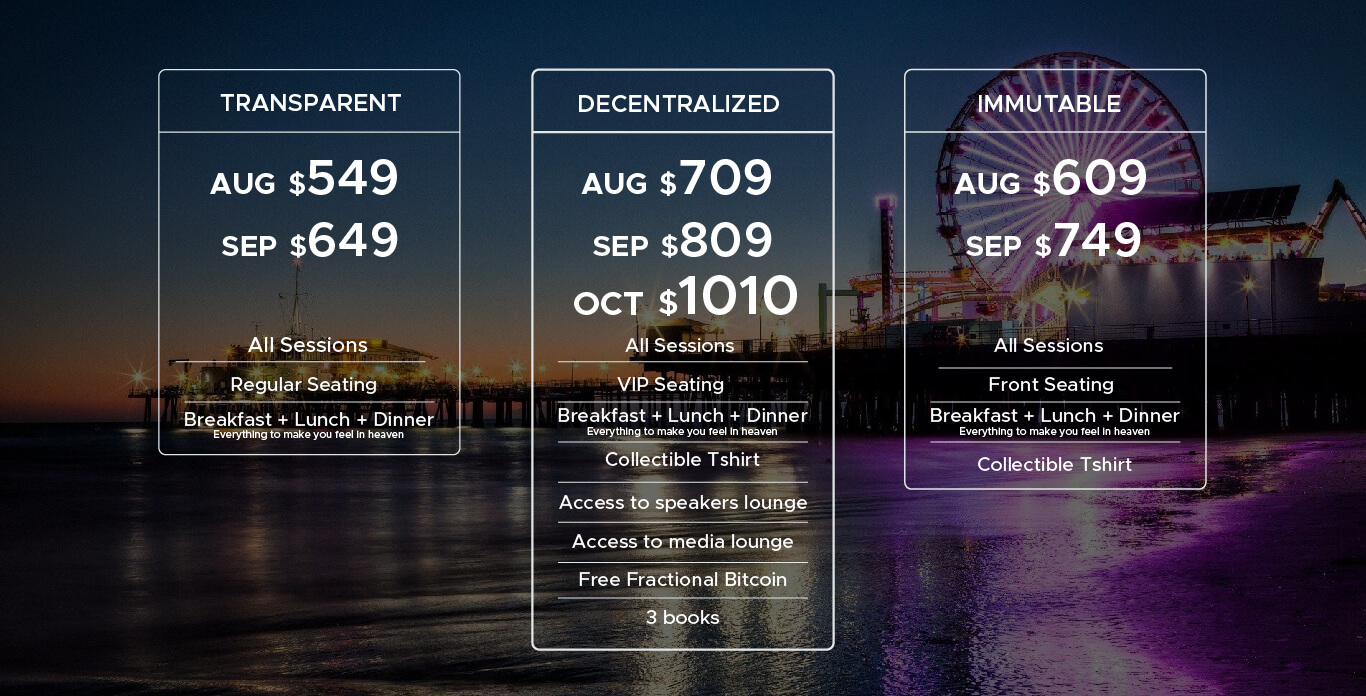 ---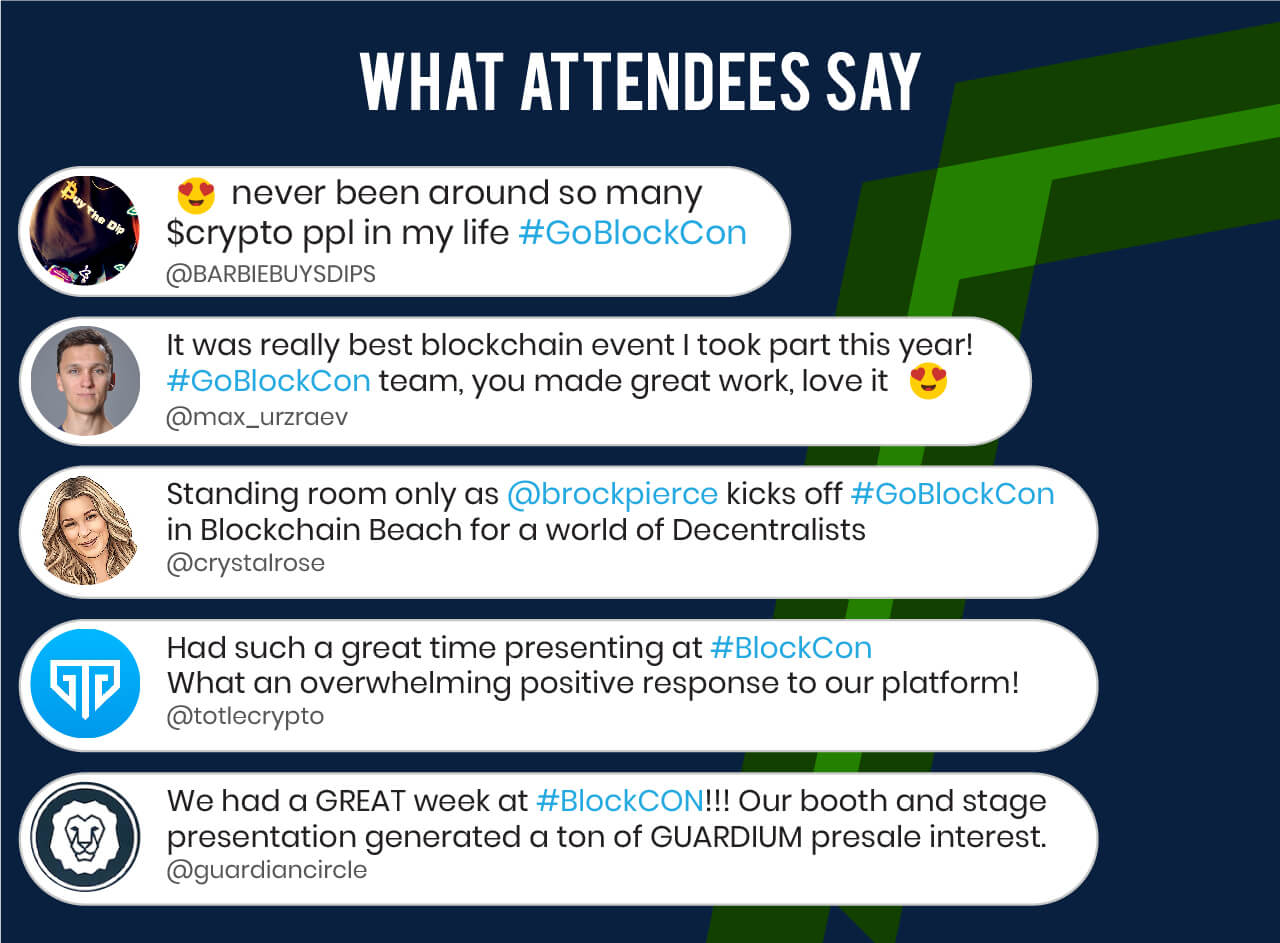 ---
BLOCKCON 2017, Santa Monica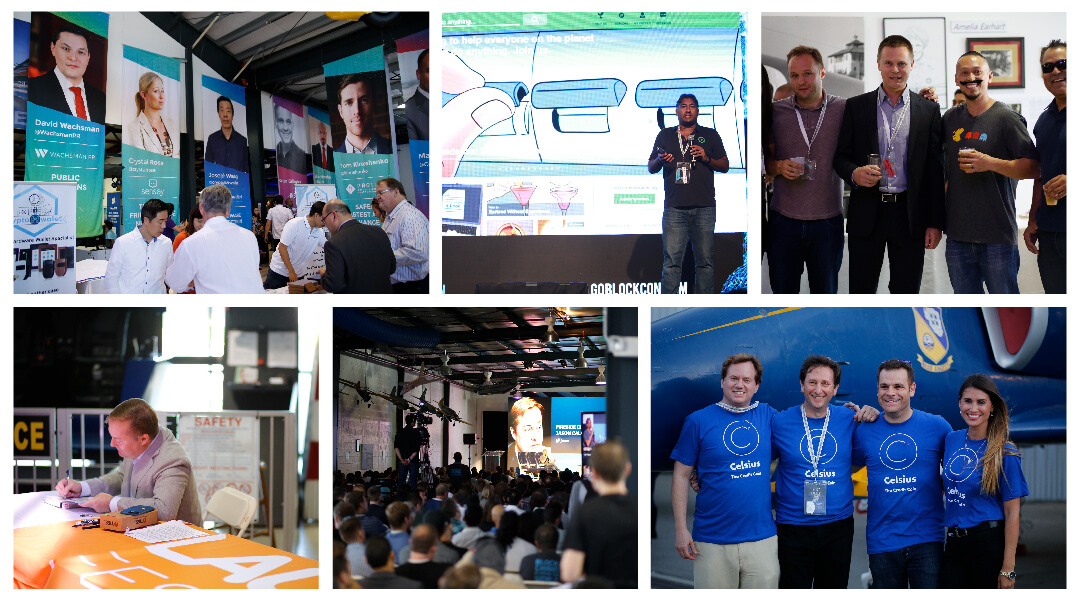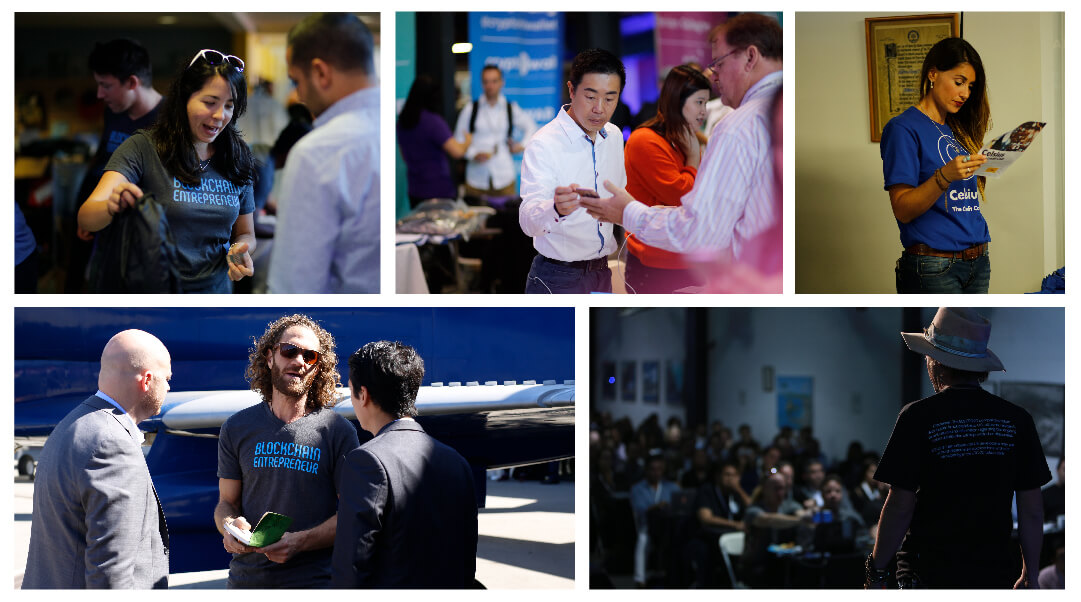 ---


OTHER WORKSHOPS