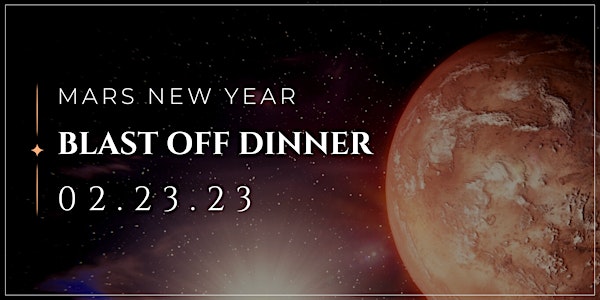 Blast Off Dinner
Join us to celebrate Mars New Year!
When and where
Location
Steamfitters Event Center 232 Wise Road Suite 110 Harmony, PA 16037
About this event
Highlights of this event will include a delicious dinner, drinks, and fellowship with your fellow martians.
Tara is a keynote speaker who empowers others to better adapt to any situation by helping them understand how their brains process novelty. She teaches her audience about the biology of what happens to us in new situations, and how intentionally seeking out novel situations will rewire their brains to actually embrace their biggest challenges.
Tara has spent her career at NASA in Human Exploration, where adaptability is everything. She is also a neuroscientist and knows that the brain literally changes for the better when we have a new experience. We live in a limitless universe with seven different continents, nearly 200 different countries, more than 7 billion people, thousands of cultures, and hundreds of thousands of unique experiences, but mostly we stick to our daily routines. Yet even the tiniest bit of exploration (even in our own offices!) can make us better able to adapt to change, overcome fear and adversity, and improve creativity.
Tara enjoys meeting new people and learning new things, and she's had over a decade of experience in media appearances giving light-hearted, informative, and inspirational keynotes to audiences ranging from undergraduates to career scientists and corporate professionals.
Tara has been at NASA since 2001. She holds degrees in Biology, Mechanical Engineering, Neuroscience, and Anthropology-Archaeology. She has publications ranging from engineering to neuroscience and archaeology and holds a US Utility patent.
In order to register via USPS:
Send your name, your guest's names, your phone number and email address with a check for the full payment to Mars New Year c/o Appleseed Events LLC at 1165 Pittsburgh Road, Valencia, PA 16059. Please write Blast Off Dinner in the memo, and checks can be written to Mars New Year.
Interested in sponsoring the event?
Reach out to events@marsnewyear.com and we'll connect you to our sponsorship team! Limited sponsorships available.
Tables can be purchased as well, which seat (8) people.