Birder's Bucket List Bash
An international 4-day event with 18 unique birding destinations presented to help you fill up your bucket list. What you'll see
About this event
It's not too late to register!
Indeed the Birders' Bucket List has begun, but don't despair. Your registration includes access to recordings of all the presentations, as well as the special promotional discounts offered by the presenters.
We've scoured the world for a variety of domestic and international birding destinations; what's on your list? Don't have a birding bucket list? No problem! We'll give you 18 ideas!
This unique event provides a platform for our tour and travel partners to connect with you the birder. As countries begin to re-open their borders to tourism, here's your chance to get in on some great deals and at the same time help our tour and travel partners get back on their feet. Recordings will be available to registrants only.
Destinations to be presented include Alaska, Panama, Costa Rica, Portugal, Colombia, Antarctica and Sri Lanka to name a few. Presentations will focus on wildlife and top birds to see, as well as touching on visitor amenities. You'll hear from companies like Holbrook Travel, Victor Emmanuel Nature Tours, Wildside Nature Tours, Sabrewing Tours and Tropical Birding Tours. Presenters have been selected based on their knowledge of and familiarity with the destination. Registration for the entire event is just $39 for NJ Audubon or Cape May Bird Observatory members, and $49 for non-members.
The Cornell Lab of Ornithology is proud to sponsor this event in support of birding tourism. We believe in the power of birds to ignite discovery and inspire action through citizen science, research, and education. Get ready for your next birding trip with Cornell Lab resources: eBird, Merlin Bird ID app, and Birds of the World.
Agenda:
This event will consist of 18 unique presentations in a ZOOM webinar format, each 50 minutes, including a monitored Q&A. Recordings of the event will be available to registrants as soon as possible. Each presentation will focus on the destination's wildlife, habitats and top bird species to see, as well as touching on visitor amenities. The schedule is as follows (all times listed are United States_New York, or GMT-4): Preliminary details of each day below; the final sequence of presentations is subject to change:
Wednesday, November 11:
7:00 pm: Anguilla, British West Indies -- Presented by Nature Explorers Anguilla
8:00 pm: Florida's Space Coast -- Presented by Brevard Nature Alliance, Inc.
9:00 pm: Western United States -- Presented by Tropical Birding
Thursday, November 12:
7:00 pm: Colombia -- Presented by Icaro Birding Tours
8:00 pm: Costa Rica -- Presented by Holbrook Travel
9:00 pm: Panama -- Presented by Canopy Family
Friday, November 13:
7:00pm: Alaska -- Presented by High Lonesome Bird Tours
8:00pm: Minnesota, USA in Winter -- Presented by Sabrewing Tours
9:00pm: Germany -- Presented by Victor Emanuel Tours
Saturday, November 14:
8:00am: Portugal -- Presented by Bird and Nature Tours
9:00am: Scottish Highlands -- Presented by Speyside Wildlife
10:00am: South Africa -- Presented by Birding Ecotours
11:00am: Uganda -- Presented by Bird Uganda
12:00noon: Sri Lanka -- Presented by Classic Sri Lanka
1:00pm: Lower Rio Grande Valley, Texas -- Presented by Valley Nature Center
2:00pm: Cuba -- Presented by Caribbean Conservation Tours
3:00pm: Antarctica -- Presented by Rockjumper Worldwide Birding Adventures
4:00pm: Galapagos -- Presented by Wildside Nature Tours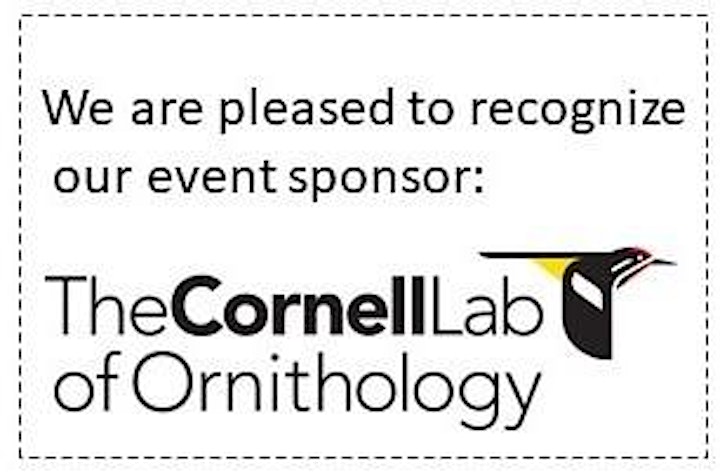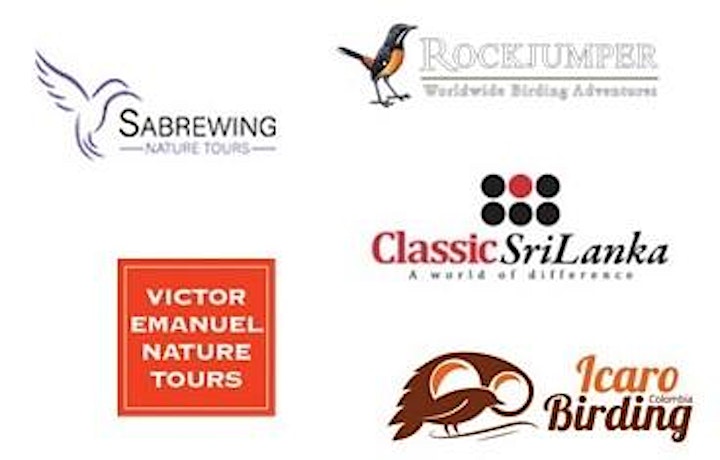 Presentations will be 50 minute webinars, including Q&A. Each presentation will begin at the top of the hour. We've scheduled 3 weekday evenings from 7 to 10pm and Saturday from 8am to 4pm (all times are GMT-4; United States_New York). One fee gives you access to all 4 days -- come and go as you please, depending on your interest in the topics, as well as links to recordings after the event. And remember, your registration supports New Jersey Audubon's mission of connecting all people with nature and stewarding the nature of today for all people of tomorrow.
PROGRAM CONTACT: If you have questions about this event, please call Deb Shaw at 609.400.3836 or email deb.shaw@njaudubon.org. For more information about our events, both live and virtual, please visit our website at www.njaudubon.org
PRIZE DRAWING: Is Cape May on YOUR Bucket List? For a donation as small as $25, here's a chance to win a vacation package to the best migration location in North America! Prize package is valued at $2,000, and includes lodging, dining, guided birding, live theater, tour of historic area, and 2 brand new ZEISS Terra compact binoculars! Click here for all the details.
After you've registered for the Birder's Bucket List, look for a special code in your confirmation email to give you 25% more tickets for your donation!