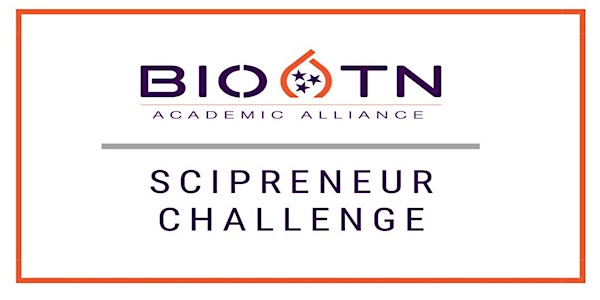 BioTN Scipreneur Challenge Virtual Q&A Session
The BioTN Scipreneur Challenge is an entrepreneurship-based competition organized by BioTN's Academic Alliance Chapters
About this event
Please join BioTN Academic Alliance for a Virtual Q&A session to kick off our very first Statewide Scipreneur Challenge in collaboration with Tennessee-based academic and research institutions. We, along with our partners at CBU's Center for Entrepreneurship and Innovation, will be discussing this 10 week entrepreneurial training and outreach program showcasing STEM-related intellectual properties (IPs) being generated at premier research institutions across the state. Join us to learn how you can get involved including a chance to compete for a cash prize during our Scipreneur Showcase. You won't want to miss it!
Date & Time: Thursday, February 10th @6-7pm CST
Zoom link: https://zoom.us/j/6674415435
Meeting ID: 667 441 5435
Save the date: The 1st full session for Scipreneur including IP Parade will kick off Thursday, February 17th @6pm CST !
To learn more about how you can get involved with the Academic Alliance, please visit http://biotn.org/programs/academic-alliance/ or email memphis@biotn.org.
To learn more about how you can get involved with Scipreneur Challenge, please email scipreneur@biotn.org or visit http://biotn.org/scipreneur-challenge/.
Best,
BioTN Scipreneur Team