Description
Bionic limbs, robotic walking therapy, and brain stimulation are just some of the tools used to treat patients. Recent developments in the treatment of injuries and physical impairments have led to some amazing rehabilitation options for patients. Learn about the future of physical impairment medicine and rehabilitation with our panel of experts in prosthetics, spinal cord injury, and cognitive and communication disorders.
Join us at the brand-new Shirley Ryan AbilityLab facility downtown, tour their innovative labs, and enjoy a reception before the talk!
Speakers:
David Chen, MD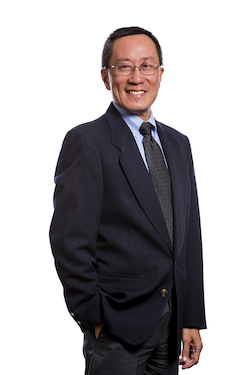 David Chen, MD, is the Medical Director of the Spinal Cord Injury Rehabilitation program at the Shirley Ryan AbilityLab. He is board certified in physical medicine and rehabilitation and the subspecialty of spinal cord medicine. Dr. Chen is also the co-project director for the Midwest Regional Spinal Cord Injury Care System (MRSCICS), a federal program of the National Institute on Disability, Independent Living and Rehabilitation Research (NIDILRR).
Dr. Chen is an Associate Professor of Physical Medicine and Rehabilitation at Northwestern University Feinberg School of Medicine and has published over 60 articles in peer-reviewed journals and chapters in medical textbooks on various subjects related to spinal cord medicine. He received his medical education at the University of Illinois at Chicago and completed his residency training in physical medicine and rehabilitation at the Rehabilitation Institute of Chicago/Northwestern University Medical School.
Leora Cherney, PhD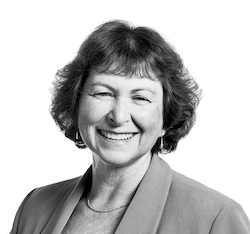 Leora R. Cherney, PhD, is the Scientific Chair, Think and Speak Lab, at the Shirley Ryan AbilityLab (formerly the Rehabilitation Institute of Chicago) and Professor of both Physical Medicine & Rehabilitation and Communication Sciences & Disorders at Northwestern University. She has had more than 35 years of clinical experience working with adults with neurogenic communication disorders and is the founder and director of the AbilityLab's Center for Aphasia Research and Treatment.
Dr. Cherney is board-certified in neurologic communication disorders by the Academy of Neurologic Communication Disorders and Sciences (ANCDS) and a Fellow of both the American Speech-Language-Hearing Association and the Illinois Speech-Language Hearing Association. She has co-authored four books and has over 90 publications in refereed journals, textbooks, and other periodicals. She regularly presents at workshops and conferences nationally and internationally. Dr. Cherney's research interests, which have been federally funded for 20+ years, have focused on treatment approaches for aphasia and on attention and discourse problems in adults with cognitive-communication disorders.
Levi Hargrove, PhD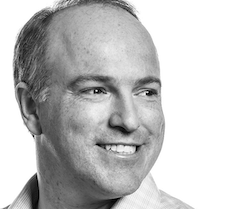 Dr. Hargrove is currently the Director of the Center for Bionic Medicine and of the Neural Engineering for Prosthetic and Orthotics Laboratory at the Shirley Ryan AbilityLab. He is also an Associate Professor in the Departments of Physical Medicine & Rehabilitation and the McCormick School of Engineering at Northwestern University.
A major goal of his research is to develop clinically realizable myoelectric control systems that can be made available to persons with limb loss in the near future. His research addresses all levels of amputation and has been published in the Journal of the American Medical Association and the New England Journal of Medicine and multiple patents. Key projects include the development of advanced and adaptive control systems for prosthetic legs, improving control of robotic hand prostheses, and intramuscular EMG signal processing. In 2012, Dr. Hargrove co-founded Coapt, a company to transition advanced rehabilitation technologies from the research lab to patients' homes.
Babette Peyton, Moderator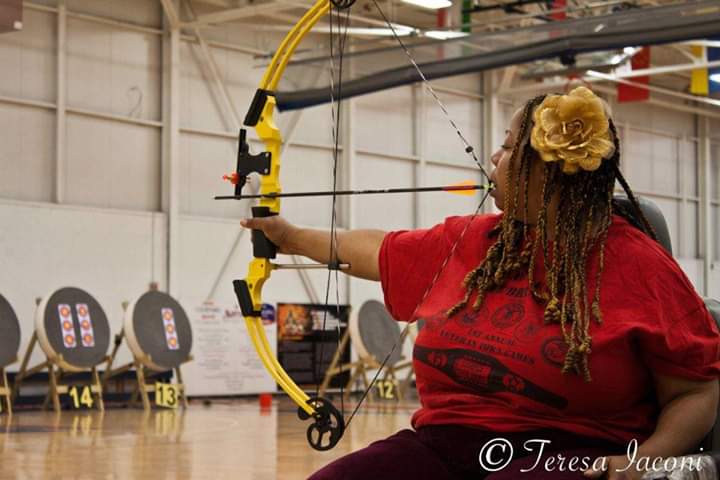 Babette Peyton is a Lady Veteran, with a B.S. from the University of Maryland, an M.A. from Northwestern University, and a Certificate from the University Of Paris, France in International Economics. She is also a National Gold Medalist Archer. Her first bow was acquired from the Shirley Ryan Abilitylab (formerly RIC), where they encouraged her to pursue archery and participate in research studies. She is currently training to compete for the USA at the 2020 Olympics/Paralympics in Tokyo.
Babette is paralyzed on the left side, does not walk, and must use a power wheelchair due to a progressive injury from the military. She was a member of the MediVac PolyTrauma Team that helped soldiers who had lost major body parts stabilize, connect, and send them back to the USA.
She currently hosts and produces a weekly radio show for Rural & Urban Audiences called "On with Babette Peyton" every Tuesday morning from 4.30am to 4.45am Central Standard Time (CST) on WBGX, 1570 AM and streamed live worldwide by Great Lakes Radio at www.GOSPEL 1570.com.
Babette is the founder of the organization: Young Entrepreneurs of the Universe (YEU) with programs that focus on Veterans' initiatives. YEU Veteran Initiatives has partnered with the Federal Reserve Bank of Chicago and Jesse Brown VAMC to co-present a Free "Veteran Money Smart Week Expo " every year since 2009 at the JBVAMC on Damen in Chicago. The next date is Thursday, April 4, 2019, from 8 am to noon.
Event Details
This program is open to the public. Reception and tours start at 5:30 PM, program starts at 6:30 PM. Please arrive in the lobby area and you will be directed. Due to volume and time constraints, tours are available to 60 people only. Please purchase the Program + Tour tickets before they sell out if you would like to take the tour.
Program Tickets are $5 and Program +Tour tickets are $10. Reception is included in both ticket types. All areas are wheelchair accessible.
Parking and Transportation
Parking is available on site at the Shirley Ryan AbilityLab for $11/hour. Please bring in your parking tickets for validation.
For public transportation options, please use https://www.transitchicago.com/ to help plan your trip.
Notice: As a guest of Chicago Council on Science and Technology (C2ST), you agree to be photographed, videotaped, or filmed and grant C2ST permission to put the finished footage/photography to any uses that it may deem proper including marketing, advertising (print, radio, and television) and PR-related activities.
This program is presented in partnership with: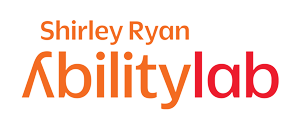 This program is generously supported by: