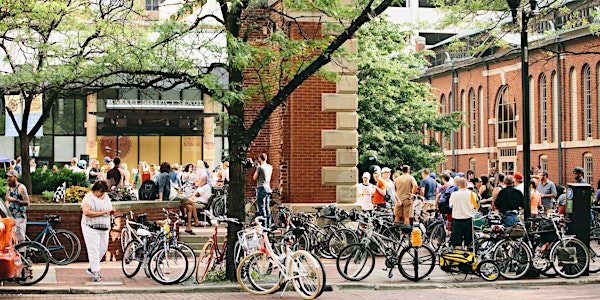 Bicycling Lunch & Learn
Bicycling Lunch & Learn - ONLINE via zoom - monthly Jan-Oct
About this event
This will be a Zoom meeting. You must register in order to get the link. It will be emailed one hour before the event.
February 10: Winter Workout Routine and Yoga for Cyclists: Karen Smartt (Major Taylor Cycling Club) shares her tips for winter workouts and staying motivated when she can't get on her bike. Recording link https://youtu.be/TJi96_FoSAk
March 10 - Bike Security and Maintenance Jamey McPherson, Bike/Ped Coordinator for the City of Indianapolis, will cover the things people should do to prepare their bikes for the coming riding season. Recording link: https://youtu.be/aISslZ8sbts
April 14 - Bicycling in the Community and finding group rides: Panel of folks of different bike groups including Black Girls Do Bike Indy, Bike Indianapolis, National Road Heritage Trail, Central Indiana Bicycling Association. Recording link: https://youtu.be/B9ISowVkIJc
May 12 - Planning Your Bike Travel Weekend
June 9 - Family Bike Rides
July 14 - Bicycle Accessories and Gadgets
Aug 11 - Nutrition and Hydration
Sept 8 - Bike for Transportation
Oct 13 - Riding in the Cold and Dark
Thanks to Bicycle Garage Indy, Bike Indianapolis, Commuter Connect, and CIBA for support of these community outreach events!