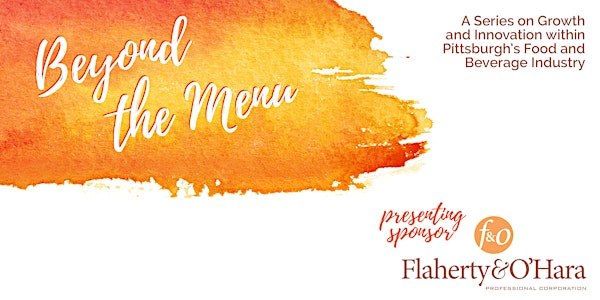 Beyond The Menu: with Dawn Weleski of Conflict Kitchen
When and where
Location
Smallman Galley 2016 Smallman Street Pittsburgh, PA 15222
Description
Dawn Weleski, a recent Stanford University MFA graduate and 2013–2014 Headlands Center for the Arts Graduate Fellow, brings light to the destructive connection between ignorance and hostility with her social art project. Developed with fellow artist Jon Rubin, Conflict Kitchen is a brick-and-mortar restaurant that opened in Pittsburgh's Schenley Plaza in 2010.

Conflict Kitchen serves food only from countries with which the United States is in conflict, and introduces customers to the food, culture, and politics of that region. The restaurant rotates identities in relation to current geopolitical events--closing down every several months and reopening with a new menu and facade. Conflict Kitchen is currently featuring Afghanistan, with past versions including Cuba, Iran, North Korea, and Venezuela.

This week's talk will take place at Smallman Galley--a boutique restaurant and food incubator in Pittsburgh's Strip District. Come early to enjoy their brunch, have a drink and learn more about the space. The featured speaker will begin at 2pm.

(Please note: brunch is not included with admission).

---
Beyond The Menu is series of gatherings, talks, and events to celebrate Pittsburgh's food and beverage culture. With you, we'll reflect on the industry's growth and share ideas about what it means to have a thriving food culture in a major metropolitan region. Most importantly, we want to tell our stories, learn from others and determine how we can continue improving our city, while providing accessibility to all. During each event, we will be crowdsourcing through Twitter to establish a Manifesto for what Pittsburgh food should be. The goal is to provoke conversations about who's left out, how we can affect change, and where we might go in the future through innovation and collaboration.

The series is in collaboration with MIT Enterprise Forum, Thrill Mill, Smallman Galley, First Course, Shift Collaborative, AlphaLab Gear and other leaders in the food entrepreneur and culinary sector. New Sun Rising is the 501 c3 fiscal sponsor for Beyond the Menu. Flaherty & O'Hara is the presenting sponsor. The event is also part of the City of Pittsburgh's signature Bicentennial Events happening in 2016.