You're invited to the next Film Fatales webinar!
About this event
Join us for a discussion with filmmakers who straddle the line to create in both documentary and scripted spaces. How do you develop stories in these two fields? How are they linked? How are they different?
Speakers include Jennifer Sharp (Director Una Great Movie), Maria Agui Carter (Director Rebel), Moira Griffin (Producer, Cap), and Pratibha Parmar (Director, Alice Walker: Beautfy in Truth). Moderated by Film Fatales member Angela Tucker (Director, All Styles). This event is open to the public. Followed by a Q&A.
A zoom link will be sent in advance and a video replay link will be shared after. See you soon!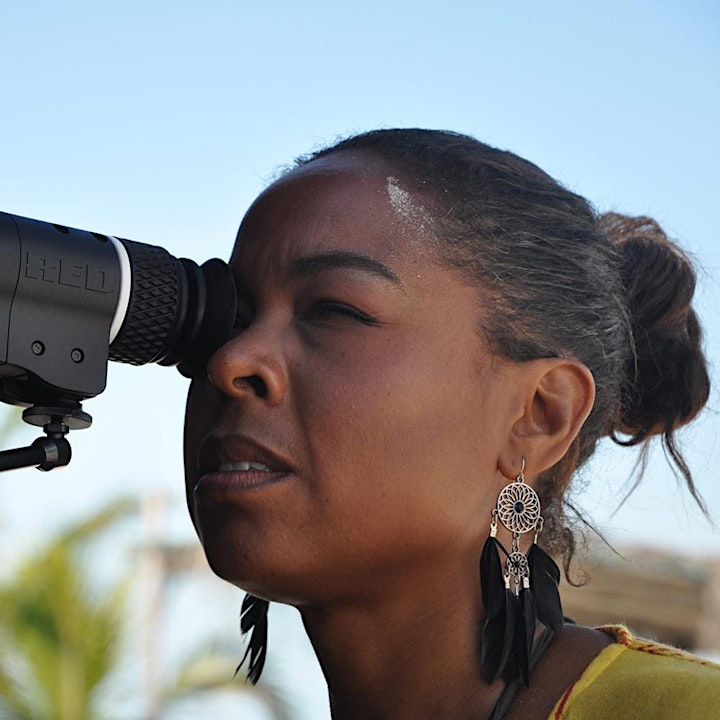 Jennifer Sharp is an award winning director, editor and writer. While traveling alone in Honduras, she was inspired to document a local story. With only her cell phone and artistic vision, she shot the documentary, Solitary Worlds, which won the grand jury prize at the 2016 Rincon International film festival. Her narrative feature film, Una Great Movie, was shot in Mexico and incorporates 50 local Mexicans along with professional actors to create a unique diverse movie that bridges cultures during a time when Latino stereotypes run rampant in mainstream media. Jennifer simultaneously shot her feature documentary, The Chasing of A Great Movie, in tandem with Una Great Movie about her journey to chase her dream to make the film. She believes that art has the power to change the world, and artists can facilitate that change by sharing their truths. Her film Waiting reflects on how we passively wait for life to happen. Boxed speaks of the baggage that we carry. Time Travelers comments on the absurdity of time. In Una Great Movie, Jennifer uses humor to address racism, sexism, environmental issues, and how business destroys art.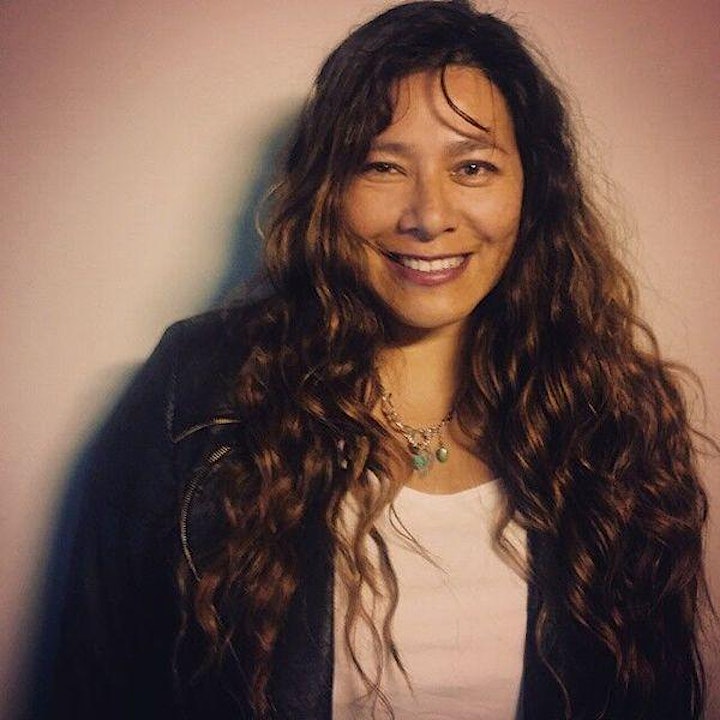 María Agui Carter is a filmmaker, and Assistant Professor at Emerson College. She has won George Peabody Gardner, NEH, Warren, and Rockefeller awards, and served as a visiting scholar at Harvard, Tulane and Brandeis. A Latinx/Chinese/Indigenous filmmaker, she was born in Ecuador and grew up in New York City. Over a dozen of her documentaries have broadcast internationally, and premiered at festivals from Tribeca to Frameline. Recent projects include the hybrid fiction/documentary Rebel about a Latina soldier and spy of the American Civil War, winner of a 2014 Erik Barnouw Award, PBS and Amazon Prime; the 2015 play Fourteen Freight Trains about the first US soldier to die in Iraq, an undocumented Latino man, Arena Stage; and the PBS and trans-media series, SciGirls Latina, nominated for a 2019 Emmy award. She is currently working on Alleged, a documentary project about a woman incarcerated for the murder of her rapist by her boyfriend.  She is slated to direct her new fiction script The Secret Life of La Mariposa, selected as a Sundance Screenwriter's Intensive Lab. A fable about an undocumented girl, immigrant rights, and the environment, the script is based on her own experience growing up undocumented. Ms. Agui Carter is the former Board Chair of NALIP (National Association of Latino Independent Producers), and on the Writer's Guild of America, East, Diversity Alliance. She is co-author of the 2017 "White Paper on Gender Inequality in Film and Television" and completing a 2019 "White Paper on Diversity in Media."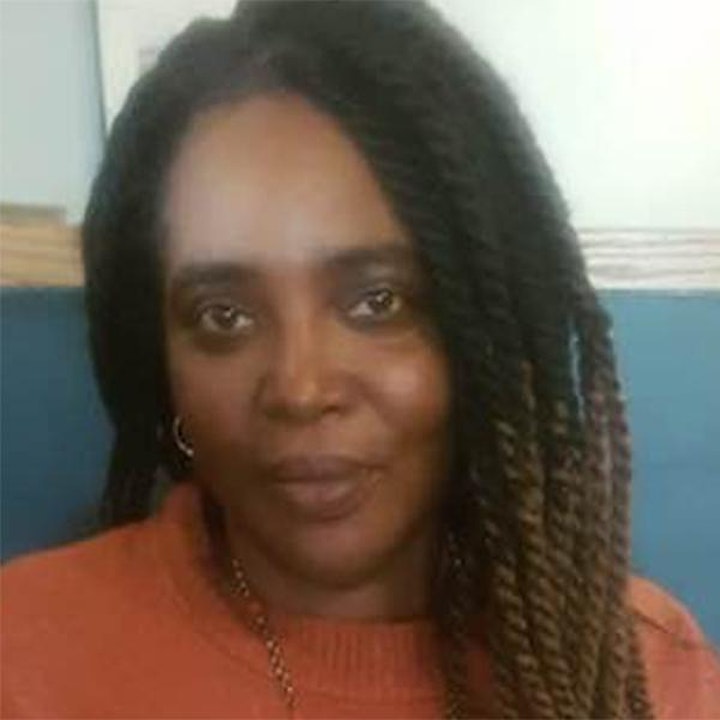 Moira Griffin is a producer and strategist based in Los Angeles for New Bumper and Paint Filmworks in partnership with writer/director Marshall Tyler, a newly launched production company working to develop diverse auteur creators across all platforms. As the former Executive Director of Production & Creative Labs for 21st Century Fox, she was charged with furthering Fox's goals to create content that reflected the company's global audience by attracting diverse storytellers, while positioning the film and television studios as well as the network as the home of innovative storytelling. Previously, she was the head of Diversity Initiatives at the Sundance Institute where she focused on developing diverse artists across all programs within the institute, as well introducing them to the international marketplace, finance and emerging technologies. As a strategist she has worked with organizations such as TED Conferences and the Blackhouse Foundation. As a producer and field producer, Moira has numerous projects under her belt including music videos, short films, features, documentaries and webseries for a variety of companies, including PBS, HBO, YouTube, and NBC Universal. With award-winning projects such as Cap (HBO), Night Shift (exec Produced by Viola Davis), The New Black (PBS), Black Folk Don't (PBS/YouTube), Hug, and The Contest (Cartoon Network) premiering at festivals including Sundance Film Festival, SXSW, AFI Docs, Mill Valley Film Festival, and Human Rights Watch Film Festival, she is consistently focused on helping directors move their projects from development through post. Previously, she worked as VP of Production/Development with Pipedream Productions in New York, developing projects with talents such as Derek Cianfrance, Julian Fellowes, Ian Rankin and Liza Johnson. Moira is a founding director of Rooftop Films, has curated film programs for multiple organizations from Ocularis (New York, NY) to the Global Peace Film Festival (Bali). In addition, she developed the Ethiopia Film Initiative as well as FROM ADDIS TO CANNES as a consultant with the IETFF in Monaco, which supports Ethiopian filmmakers and the development of an Ethiopian film industry. The program has expanded to several countries including Bangladesh, Mongolia, Egypt, Sudan, Egypt, Lebanon, Bhutan and has collaborated with Torino Film Labs, Rotterdam, Berlinale, El Gouna, Dhaka DocLab and Cannes Marché Du Film. Originally from the border cities of Windsor (Ontario) and Detroit (Michigan), she holds degrees in Media Studies and Japanese Studies from the University of Windsor.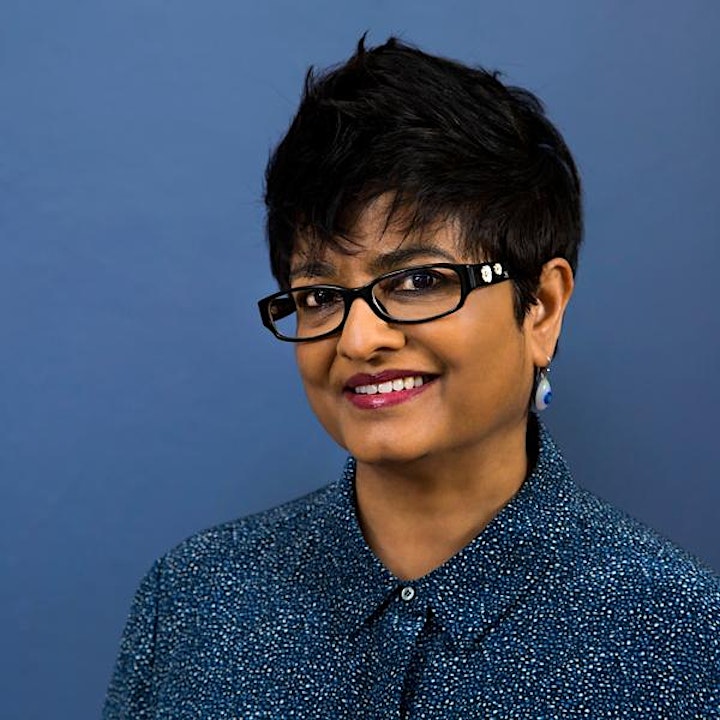 Pratibha Parmar has an exemplary track record as a director of vision for her pioneering documentaries and dramas. An award-winning filmmaker, her work has received international recognition, been widely exhibited at film festivals, art galleries and on BBC and PBS. Her visually arresting films explore and capture untold stories. Pratibha was awarded the ICON award at the London Indian Film Festival in 2017, honored with The Visionary Award from the One in Ten Film Festival and is a past winner of the Frameline Film Festival Life Time Achievement Award. Nina's Heavenly Delights, Pratibha's debut narrative film, was released theatrically in the UK and US and nominated for a GLAAD Award. Pratibha Parmar's award winning documentary feature film, Alice Walker: Beauty In Truth was broadcast nationwide in the U.S on the Emmy Award winning series American Masters on PBS, kicking off Black History month. The film was also broadcast on BBC Television in the UK and across Europe. She is currently in production with the hybrid doc, My Name Is Andrea featuring Amandla Stenberg, Soko, Ashley Judd, Andrea Riseborough and Patti LuPone. The film is supported by the Sundance Institute & Fork Films amongst others. The film's Executive Producers are Gloria Steinem, Eve Ensler, Regina K Scully & Geralyn Dreyfous. Pratibha is an Associate Professor in the Film Program at California College of Arts in San Francisco and a member of the Directors Guild of America (DGA) and Academy of Motion Picture Arts & Sciences. (AMPAS)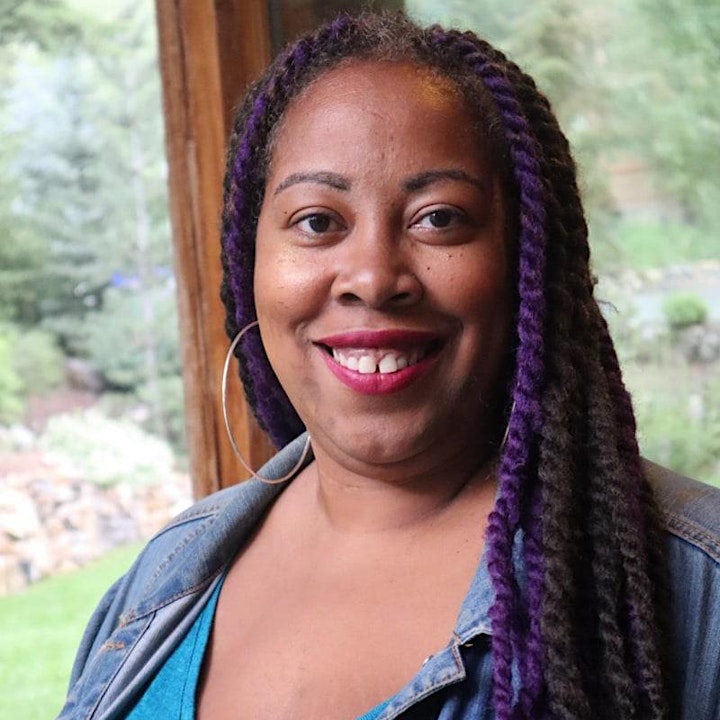 Angela Tucker is an Emmy nominated producer, writer and director. She is in her sixth year as Series Producer of the PBS strand, Afropop and was Co-Producer on The New Black. Previously, she was the Director of Production at Big Mouth Films, a social issue documentary production company. There, she worked on several award-winning documentaries, including Pushing The Elephant (PBS' Independent Lens). Her directorial work includes Paper Chase , a teen comedy in pre production; All Styles, a dance movie in post production starring Fik-Shun (So You Think You Can Dance) and Heather Morris (Glee); Black Folk Don't , a documentary web series in its fourth season featured in Time Magazine's "10 Ideas That Are Changing Your Life" and (A)Sexual a feature length documentary about people who experience no sexual attraction that streamed on Netflix and Hulu for three years. In 2006, she co-founded TuckerGurl LLC, a production company passionate about telling compelling and irreverent stories about underrepresented communities. Tucker was a Sundance Institute Women Filmmakers Initiative fellow. She received her MFA in Film from Columbia University.
Film Fatales organizes panel discussions, educational workshops and networking mixers for women and non-binary feature film and television directors. Capacity is limited. The session will be recorded for those unable to participate in the live program. Your participation constitutes your consent to being recorded and photographed during the event and to Film Fatales sharing those recordings and photos (which may include your name, voice, and/or likeness) with the world. Watch previous discussions here. If you require an accessible accommodation or are unable to afford a donation, please contact la@filmfatales.org.
Organizer of Between Two Worlds
Film Fatales is a 501(c)3 non profit which advocates for parity in the film industry and supports an inclusive community of over a thousand women and non-binary feature film and television directors nationwide.  Film Fatales raises the visibility of marginalized directors and increases the talent pool for industry organizations, programmers and production companies looking to work with more underrepresented voices. By expanding the landscape of storytelling, Film Fatales continues to bring exciting new films to the screen.