Fun, creative activity with loved ones and friends!
About this event
Are you looking to learn art the Silicon Valley way? Discover how to draw, paint, and more in the limitless capacity that only digital art can provide!
At this beginner-friendly digital art class, a friendly and talented teacher will instruct you on how to use the Procreate app on your iPad (which you'll need to bring with you to class, along with an Apple Pencil) to create beautiful digital art pieces. The theme of class each week can vary from portraits to landscapes to minimalism even to calligraphy. Come with an open mind and a desire to explore the exciting world of digital art-making!
This class covers the following art skills:
- Navigating the Procreate app
- Using Procreate tools: brushes, layers, selection tool, liquify, etc.
- Controlling pen pressure sensitivity with Apple Pencil
- Using layers to trace
- Using and studying from reference photos
- How to color, shade, and add highlights
- Choosing and designing pleasing color palettes
- Basic color theory
- Line variation, line width, smooth lines
- Creating interesting shapes
- Creating depth, dimension, color, contrast, compositions, focal points, and perspective
You'll be sure to have fun being creative through art, and learn plenty of skills you can use to make more masterpieces at home!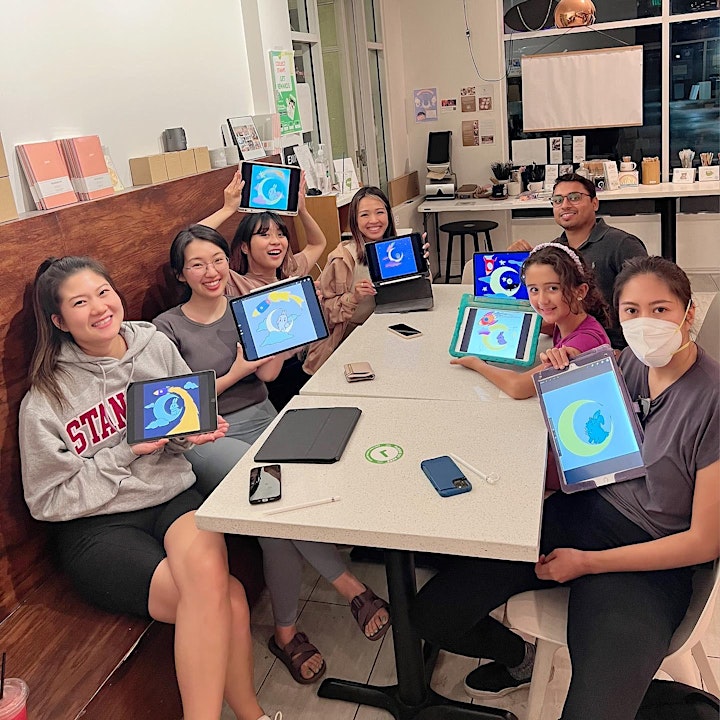 Attendees will get:
Art instruction and 20% off any drinks or pastries from the cafe
Attendees should bring:
- iPad
- Apple Pencil
- Procreate app installed on iPad
Knowledge / skills required:
Beginner-friendly, no prior experience needed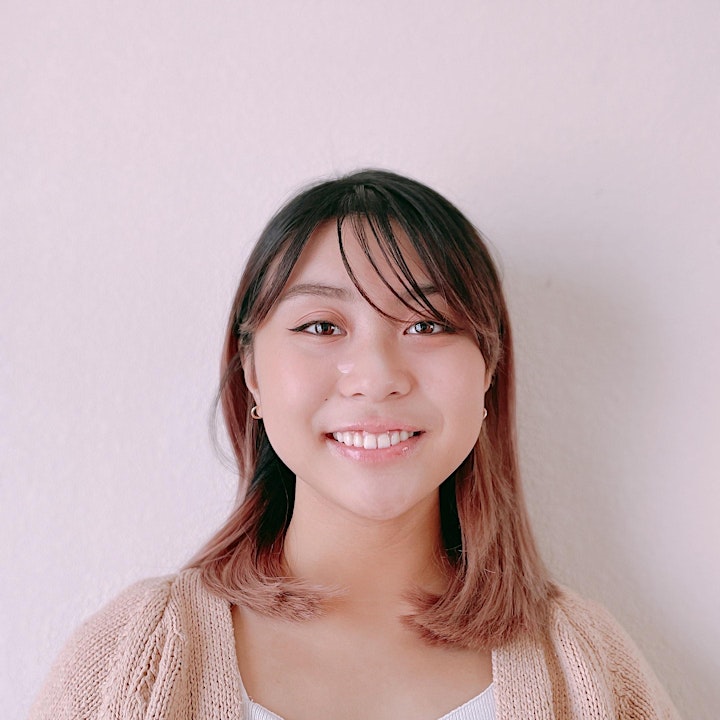 "Hello, I will be your instructor for this class. My name is Jasmine Afalla, I'm currently a student at SJSU in the process of pushing my Bachelors in Fine Arts focusing on teaching and dance. I work as an art teacher weekdays and I teach from kindergarten to middle school. My goal is to make education a lot more accessible to those who are seeking opportunity. Hope to see you in one of my classes!" -- Jasmine Afalla