Description
Join MountainTrue and the Asheville Citizen-Times for "Before We Burn Again: A Panel on the Future of Wildfires in WNC."
Last year (2016), the Southeast experienced a historic wildfire season. Wildfires raged across north Georgia, eastern Tennessee and western North Carolina. Firefighters from 21 states converged on the region to combat fires that ultimately burned more than 150,000 acres. In Tennessee, the Chimney Tops 2 fire destroyed sections of the city of Gatlinburg and claimed 14 lives. In North Carolina, the fires forced evacuation and threatened homes and human development.
Presented by MountainTrue and the Asheville Citizen-Times, and sponsored by French Broad Chocolates, Highland Brewing Co. and NOC — Nantahala Outdoor Center, this special event brings together leading experts in the fields of wildfire management, fire ecology, climate change and community planning to discuss the dangers and ecological benefits of wildfire, critical issues at play in last year's historic wildfire season and appropriate, proactive responses and strategies to manage future wildfire phenomena, mitigate threats and economic impacts, and save human lives.
Doors open at 5 p.m.
5:00 – 5:30 p.m.: Refreshments served by French Broad Chocolates, Beer available for purchase from Highland Brewing Company.
5:30 – 7:30 p.m.: Presentations, Discussion and Q&A
7:30 – 8:00 p.m.: Post-event Networking Reception
French Broad Chocolates, Asheville-based makers of sustainable bean-to-bakery chocolate, will provide hot chocolate and a dessert bar featuring their Highland Mocha Stout Cupcakes — a collaboration with Highland Brewing Company — and more. Additional food, beer and beverages will be available for purchase from Highland Brewing Company. Attendees will also have the opportunity to win two (2) Adventure Passes from Nantahala Outdoor Center valued at $79.99 each. The Nantahala Adventure Pass is hands-down the best value for a full day of outdoor fun. Combine four of NOC's most popular activities — guided whitewater rafting on the crystal clear Nantahala river, Fontana Lake kayak and stand up paddleboards rentals, the Zip Line Adventure Park and mountain biking.
Expert Panelists:
Dr. Steve Norman, a research ecologist with US Forest Service Southern Research Station in Asheville, will discuss how climate and drought influence forests and wildfires in the Southern Appalachians. Steve earned his Ph.D. from Penn State where he studied how fire-climate relationships functioned over centuries in California based on evidence from fire scars in tree rings. In North Carolina, his more recent research has involved tracking spring and fall phenology from satellite, understanding drought impacts to forests, documenting the seasonality of eastern fire regimes, and addressing the tradeoffs of wildland fire management.
Adam Warwick is the fire and stewardship manager for The Nature Conservancy's Southern Blue Ridge Program in Asheville and will discuss forest and wildfire management practices. At the Nature Conservancy, Adam manages a 15-person fire crew and about 12,000 acres in western North Carolina. He is from east Tennessee and holds a Bachelor of Science in Zoology from University of Tennessee and a Master of Science in Fisheries and Wildlife from the University of Missouri. Adam has close to 15 years of experience monitoring wildlife and conserving habitats on public and private lands. Adam is an expert in using fire through controlled burning to perpetuate fire-dependent plant and animals throughout northern Florida and the Southern Appalachians.
Dr. Katie Greenberg, research ecologist with the USFS Southern Research Station at Bent Creek Experimental Forest, will discuss how fire affects wildlife and habitats in hardwood forests. Katie's research focuses on how natural or anthropogenic disturbances such fire, regeneration harvests, or windstorms affect forests, wildlife communities, and their food resources such as native fruits and acorns. Katie holds a Master of Science in Wildlife Ecology from the University of Tennessee, and a PhD in Wildlife Ecology and a minor in Plant Ecology, from the University of Florida. She has co-edited books on early successional habitats, and natural disturbances in hardwood forests.
Joan Walker is the campaigns director with MountainTrue and will discuss appropriate actions that communities, businesses and individuals can take to lower risks and exposure to wildfire. Joan earned her Master's Degree in Geography with a focus on urban and regional planning from Appalachian State University. She is a contributing author to "Planning for a New Energy and Climate Future," an American Planning Association report which focused on integrating climate change and energy issues into planning practice. Joan has worked as a building codes consultant and clean energy advocate with the NC Sustainable Energy Association and Southern Alliance for Clean Energy and served as an energy fellow with UNC Asheville. Joan also currently serves on the Buncombe County Planning Board where she strives to incorporate sustainability and social equity into local planning policy.
General admission is a suggested minimum donation of $10.
MountainTrue members get free admission. Not a member yet? Now is your chance!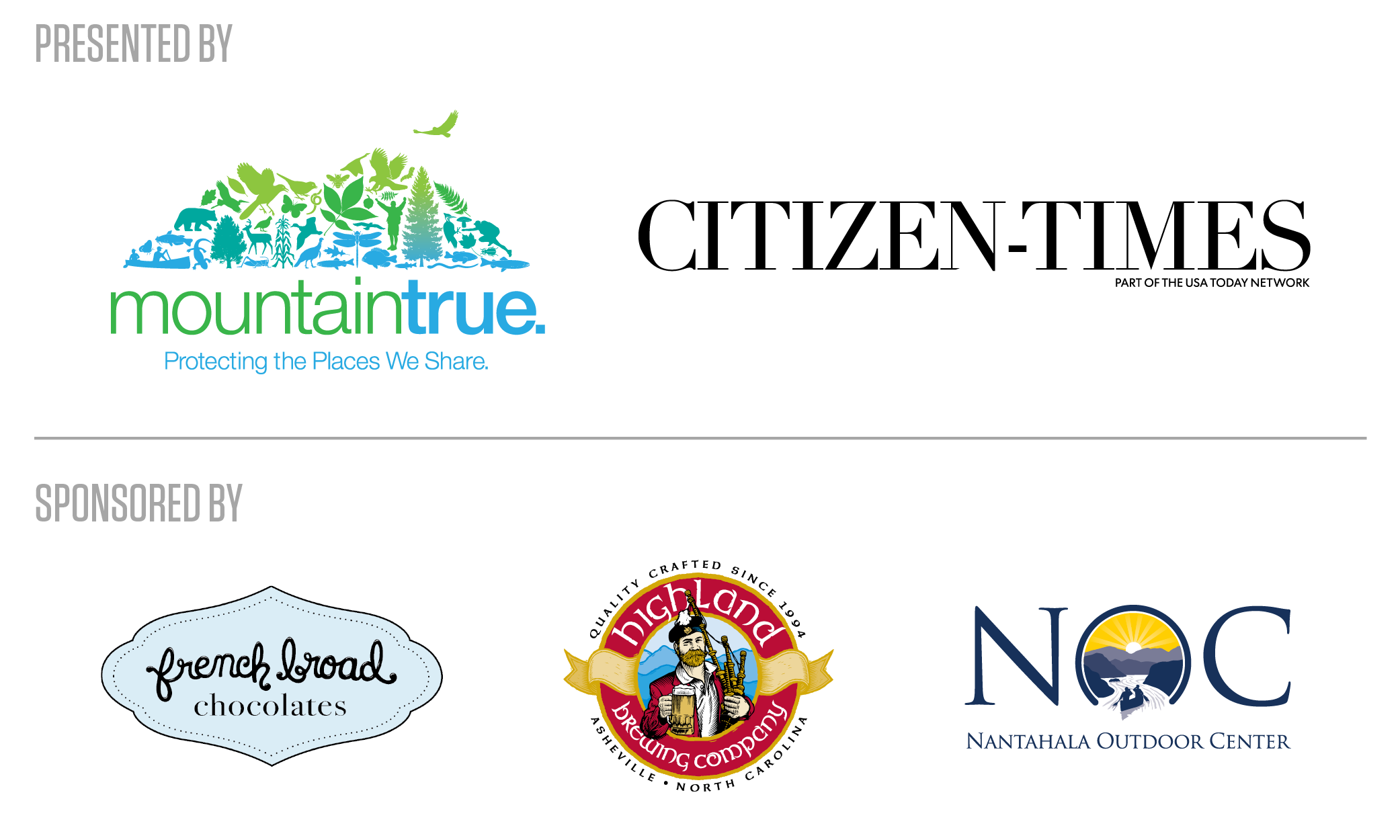 Proceeds from the event support the work of MountainTrue, a Western North Carolina advocate for environmental stewardship dedicated to protecting the places we share. MountainTrue.org
Attendee contact information provided to both MountainTrue and the Citizen-Times.