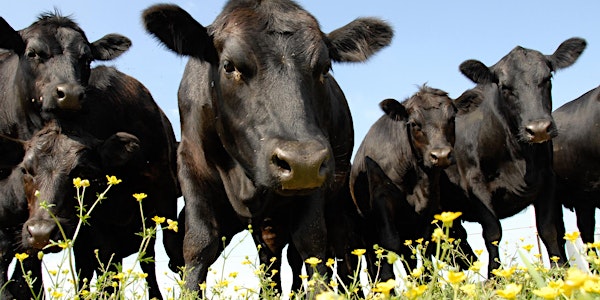 Beef Sustainability Knowledge Summit
When and where
Location
Alumni Center 1720 Anderson Ave Manhattan, KS 66506
Description
What is sustainable beef? How can the industry best respond to needs from customers and consumers to get more information about how beef cattle are raised and cared for while also taking proactive steps to manage the risk from natural resource, employee and economic challenges in a volatile market? The answers to these and many related questions are complex. Still, there are many efforts going on in both research and practice that can help the industry become more resilient in the face of these new market risks and demands. 
In support of the beef industry, K·Coe Isom and Kansas State University are co-hosting a beef sustainability knowledge summit with the goal of providing a forum for the entire beef supply chain to gather and share valuable insights. We invite you to join with us and the many accomplished speakers below to explore and discuss key challenges, market trends and solutions for furthering beef's sustainability across economic, social and environmental categories.
The program format (see agenda below) is designed to support constructive dialogue between the panelists and the audience. Speakers will provide an initial overview of their thoughts, then answer questions as a panel from our moderators and you, the audience. Press will be in attendance.

Agenda
8:30-9:00 Registration
9:00-9:30 Welcome & Framing Up the Day
9:30-11:00 Challenges & Solutions Around Animal Health & Care - Robert Larson · Kansas State University Veterinary Medicine, Trent Fox ·­ Veterinary Research and Consulting Services, LLC, Tim Hardman · World Wildlife Fund, Christy Goldhawk · Elanco
11:00-12:30 Feedstock Issues - Dr. Chuck Rice · Kansas State University, Rob Manes · The Nature Conservancy, Shawn Tiffany · Tiffany Cattle Co
12:30-1:00 Lunch
1:00-1:30 Lessons Learned from Other Industries - Marco Ugarte · MillerCoors, Mark Inkrott · UpField
1:30-3:00 Economic Challenges and Solutions Surrounding Sustainability - Dennis Roddy · K·Coe Isom, Ted Schroeder · Kansas State University, Paul Smith · K·Coe Isom
3:00-3:30 Emerging Technologies and Impact on Sustainability - Tim Evan · Cattle Trax, Dr. Dan Goehl · Precision Animal Solutions, LLC, Kelly Kim · K·Coe Isom
3:30-3:40 Break
3:40-5:00 Spotlight on Emerging Sustainable Beef Programs - Todd Allen · Cargill Cattle Feeders, Tim Hardman · World Wildlife Fund, Nicole Johnson-Hoffman · U.S. Roundtable for Sustainable Beef, Emily Johannes · K·Coe Isom
5:00-7:00 Reception - Sponsored by K·Coe Isom
Lodging information:
Bluemont Hotel
1212 Bluemont Ave, Manhattan, KS 66502
For Reservations Call (785) 473-7091
Holiday Inn Manhattan At The Campus
1641 Anderson Ave, Manhattan, KS 66502
For Reservations Call (785) 539-7531
Press and for questions about the event contact Nichole Brown · 316.691.3787.