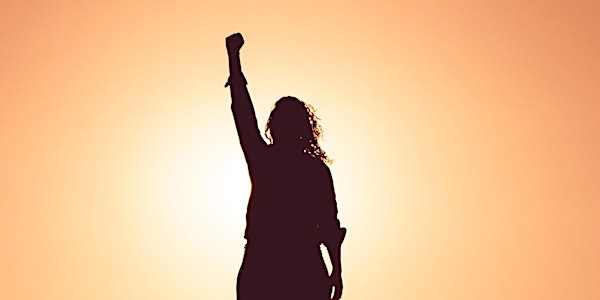 Beat Burnout
When and where
Location
New Approaches 361 U.S. 1 Falmouth, ME 04105
Description
Beat Burnout
Are you prone to working so hard that you have nothing left to give at the end of the workday?

Have you become exhausted by your job, sometimes to the point of daily dread?

Is it difficult to figure out what to do about your frustrations, leaving you feeling powerless?
If you said yes to any of these, this workshop is likely the jumpstart you need.
Competent, purpose-driven people can be the most vulnerable to burnout. The mental, emotional, and physical labor of our work can be enormous.
I've created an innovative and interactive workshop specifically for professionals who give a lot but are ready to reclaim their energy, feel confident, and speak up for themselves.
This workshop is right for you if you are:
Depleted by work

Losing sleep worrying about problems or conflicts at work

Avoidant and shutdown in your work environment just to cope

On edge about getting into trouble or not meeting expectations

Feeling that you are becoming more cynical and irritated due to your work
During two 3-hour workshops, you will work intensively with me, Hannah Curtis, LCSW. I'm a licensed therapist who specializes in burnout. We will work collaboratively in a small group, to uncover new mindsets and skills.
You will be given the information and support to get you on your individualized path back to feeling energized and having the exact skills (and even scripts!) to use to manage your energy, be clear on your priorities, and have the words to say anything you need to say in your workplace.
During these two sessions you will have the opportunity to gain:
Strategies for maintaining energy for yourself and your life outside of work

Clarity on where focus your time and energy at work- and where to let go

Confidence that you can face interpersonal challenges head-on

Peace in knowing that you are showing up to your work and life with integrity

Courage and skills to speak up and be heard


What you can expect
Personal attention
This is a 2-part interactive workshop capped at 10 participants. This small group model gives you the time and space to identify, discuss, and practice skills that will help you with your particular situation.
An action plan
You will receive valuable content including a workbook and activities to do between sessions, and an individualized ACTION PLAN.
Support between sessions
I will be available to support you as you try these new skills via email between sessions.
Fun
We will work hard, have a lot of fun, and come through this journey buoyed by new mindsets and support.
CEUs
*New* Social workers can earn 6 CEUs approved by the NASW Maine Chapter for completing this 2-part workshop
Investment
Time
2 three-hour sessions*

Encouraged reflection questions and activities between sessions
*The group will meet 5:30-8:30 pm on 2 Thursdays, February 27th and March 5th, 2020, at New Approaches, 361 US Route 1, Falmouth, Maine (snow make-up date March 12th).