(((folkYEAH!))) Presents Bart Davenport at The Chapel
About this event
$20 advance / $22 day of show
All patrons will need to show valid proof of full vaccination in order to attend indoor shows at The Chapel. ("Full vaccination" means two weeks after your final dose of a COVID-19 vaccine.) We will NOT be accepting negative COVID-19 tests. You are also required to wear a mask at all times while indoors (unless actively eating or drinking.) *Policy is subject to change
Bart Davenport might be a multitude of things, depending on whom you ask. He's been a mod, a blues singer, and a softrock troubadour. He's an eclectic singer songwriter with the timeless voice of a real crooner. He lives and creates music in Los Angeles. Smooth and yet curiously pointed, his work transports us to an imagined past or present filled with romantic odes and enigmatic characters. Davenport's stories are often a reflection of now, taking place in a fantasy world but conveying personal and universal truths. Returning to acoustic guitars and 60s baroque pop tones, Davenport recently tracked twelve new songs in his home studio. The resulting 'Episodes' marks his eighth proper album and is scheduled for release in March 2022 on Tapete Records.
A native of Oakland, California, Bart Davenport's roots are in the 90s garage and blues scenes. His first band, The Loved Ones performed a rawkus style of r&b, opening for the likes of Junior Wells and John Lee Hooker. In the 00s, Davenport went solo, embracing a quieter indie esthetic. Kings of Convenience singer, Erlend Øye, has called him the "best one-guy-and-guitar performer there is." Touring alone often makes pragmatic sense, and Davenport's solo performances are in some ways his purest. Still, his studio recordings often reflect his taste for collaboration and ensemble band arrangements.
Released in 2002, Bart's self-titled solo debut was an indie pop layer cake filled with drums, organs, and vocal harmonies. He quickly followed that in 2003 with the Laurel Canyon styled 'Game Preserve' on Antenna Farm Records. Next came 'Maroon Cocoon' in 2005, a carefully honed lo/hi-fi record. In 2007, a funk inspired side project called Honeycut released 'The Day I Turned To Glass' on Quannum Projects. Their tune, 'Exodus Honey,' was featured on an iMac ad campaign as well as the installation disc for Mac OS Leopard and Snow Leopard. Bart Davenport returned in 2008 with his fourth solo album, 'Palaces.' Featuring production help from psychedelic main man Kelley Stoltz, the album would be referred to by Sylvie Simmons of MOJO as "a fine example of San Fran's vinyl and thrift shop culture, turning stuff people throw out into something new."
Between 2010 and 2011, Davenport released three European records and spent much of his time touring the continent. There was a covers album, 'Searching For Bart Davenport' (Tapete, Germany), and two from side projects; 'With All Due Respect' by Incarnations (Lovemonk, Spain) and 'Comedians' by Honeycut (Discograph, France). In 2012, Bart Davenport's 'Someone2Dance' b/w 'Cheap Words' saw the return of longtime compatriot Sam Flax as Producer. The Flax production opened a new chapter in the Davenport saga, with synthesizers reminiscent of 80s new wave. Following that, Davenport relocated to Los Angeles, where he gathered together the band that would eventually record 'Physical World,' released in March 2014 to some critical acclaim. Indeed, Pitchfork described it as "sophisticated and cheap-sounding at once, it's likable within five seconds of hitting your ears."
By 2018 the LA lineup featuring Jessica Espeleta (bass), Andres Renteria (drums), and Wayne Faler (lead guitar) were working under the band name, 'Bart & The Bedazzled.' They recorded a follow-up album titled 'Blue Motel' produced by Aaron M. Olson, whose signature sounds give the album a darker, cinematic atmosphere. The group reconvened in 2021 for their most collaborative effort to date, a danceable pair of electro world pop singles. Produced by Nic Hessler (Catwalk), 'People Person' and 'Cardboard Man' (featuring Earth Girl Helen Brown) are scheduled for release in 2022 on Lovemonk. Meanwhile, Davenport's 2022 solo album 'Episodes' (Tapete) features avant-baroque string arrangements from violist Dina Maccabee along with an array of acoustic sounds, 12-string riffs, and an overall return to 60s pop and indie lo-fi esthetics.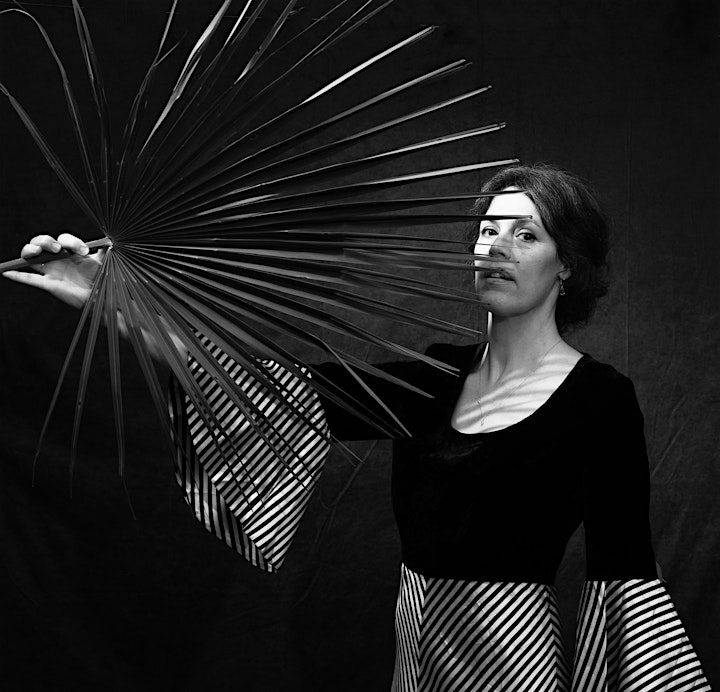 Tip-top of our osmosis list is the first quiver of tunes from Brigid Dawson and her newly minted Mothers Network: wise warnings dyed in dark hues, knotted and hard-won torch songs from the edge of a turbulent sea, bittersweet balladry spun in defense against evils familiar and unknown. Lovely though it may seem from a distance, the striation of loss quicksilvered throughout provides weighty balance to her contralto lilt. Those familiar with her harmonic counterpoint from her time in Thee Oh Sees or in OCS know she can belt as well as lullaby but there's a fresh and smolderingly heavy swing in her step on display here that we mightily dig. "Ballet of Apes" tapestries together sessions that read like a who's who from outside our own castle walls - in Australia with Mikey Young (Total Control/Eddy Current Suppression Ring), in San Francisco with Mike Donovan (ex Sic Alps), Shayde Sartin (ex Fresh & Onlys/lifetime ringer) and Mike Shoun (ex Oh Sees/Peacers), and in Brooklyn with instrumental heavy-weights Sunwatchers - and the results are spellbinding. At the focal point of this maelstrom, our lady, as if illumined by candlelight, intones, pleads, consoles - white magic perhaps but it carries with it the anodized tang of blood. This is thrillingly potent stuff. [Castle Face Records]
Organizer of Bart Davenport
All patrons will need to show valid proof of full vaccination in order to attend indoor shows at The Chapel. ("Full vaccination" means two weeks after your final dose of a COVID-19 vaccine.) We will NOT be accepting negative COVID-19 tests. You are also required to wear a mask at all times while indoors (unless actively eating or drinking.) Let's all stay safe!
PLEASE NOTE: Beginning February 1, 2022, all patrons attending any events at The Chapel are required to show proof of full vaccination AND if eligible*, vaccine booster administered at least one week prior to the event.
*Get your booster based on when you were fully vaccinated:
Pfizer and Moderna, after 5 months
Johnson and Johnson, after 2 months