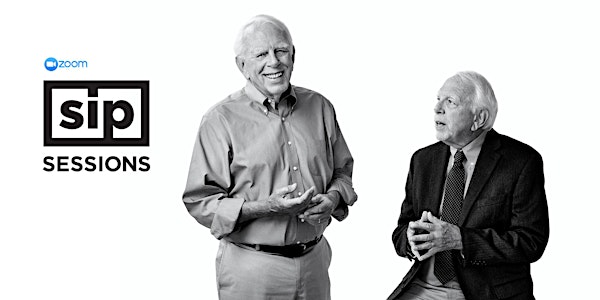 August Sip Session | With Dave Fearon
Practice You
About this event
The person framed in our Zoom screen tonight is the subject of this SIP conversation, also your ultimate subject. YOU. The person whom you are practicing to be so far.
Dave Fearon, Professor Emeritus of Management & Organization, is our Practice Coach.
He appreciates: "Your conscious ability fairly consistently to produce intended results; doing so across a range of circumstances; and to do so while changing and growing yourself to meet the changing circumstances in which your Practice exists."
This originative way of thinking about Practice underlies transformative results David and the late Peter Vaill achieved while creating The Practice? Podcast and new-form digital book, On Practice as a Way of Being: Peter Vaill's Conjectures on Why Your Practice Matters.
Tonight, we explore why it does matter. Hint: It makes you … YOU.
Join us for this August 17 Sip Session. Reminder: Bring an open mind and an open heart. And have a beverage on-hand to enjoy a virtual toast!
Photography by Michael Marques.
ABOUT DAVID FEARON
David Fearon is Professor Emeritus of Management & Organization at Central Connecticut State University. After over 50 years in higher education, David now focuses on using conversation to explore how individuals enact their practices; thereby developing their unique nature. These conversations are recorded as podcasts – and David is quickly closing in on his 175th podcast.
Among David's early accomplishments were to establish community educational outreach programs at two Connecticut colleges and a campus of the University of Maine. He transitioned his career to full time Organizational Behavior teaching in 1982 in the University of Maine System, Colby College, the University of Hartford, and Central Connecticut State University. He has served in the Boards of the Organizational Behavior Teaching Society and the Eastern Academy of Management, now as an EAM Fellow. Dr. Fearon earned his Ph.D. from the University of Connecticut, an M.A from Central Michigan University, and B.A. from Colby College. He is a charter member of the Board of Directors of reSET Connecticut Social Enterprise Trust.
Connect with David at:
LinkedIn: https://www.linkedin.com/in/docfearon/
Facebook: https://www.facebook.com/davidfearonsr
Host of the Practice? Podcast
Book: On PRACTICE as a Way of Being
Join Zoom Meeting: https://us02web.zoom.us/j/89345420478
Meeting ID: 893 4542 0478
One tap mobile
+16469313860,,89345420478# US
+19294362866,,89345420478# US (New York)
Find your local number: https://us02web.zoom.us/u/kbaAwZwuMH