Description
You're a "business" founder. A domain expert, perhaps someone who knows how to market and how to sell. But in Silicon Valley, you need to know about engineering as well.
So you've got questions. How do I attract, vet, and hire top-quality developers? What technology stack should I use? How do I manage my tech employees so I can keep them productive and engaged? And what's the difference between a front-end and back-end anyway?
StartOut San Francisco's "Ask the Engineers" is an opportunity to ask a panel of local developers the questions you have about the "engineering" side of a Silicon Valley business. It's an open Q&A session, hosted at 500 Startups' Mountain View office, with questions provided by people like you. Bring your questions to the event, email them to "asktheengineers@metebelis.com", or tweet them with the hashtag "#asktheengineers".
Join us for pizza, wine, and all things engineering!

AGENDA
6:30 pm — Check-in and networking
7:00 pm — Questions answered by our panel
8:00 pm — Networking

PANELISTS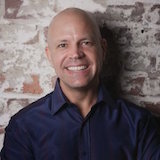 Topher Olson
Topher loves to code. Today he works at Switchboard Software with four others building analytics for online publishers. Before that he lead the open source project TreodeDB. In the distant past, Topher worked at Google, WebMD and Oracle. When not writing features, refactoring code, and sleuthing bugs, he can be found working out or eating. Topher earned his Master's at UC Santa Cruz, and his Bachelor's at Carnegie-Mellon University.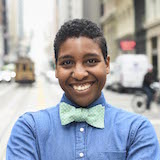 Rachel Walker
Rachel is a colorful nerd who loves to demystify the magic of programming. She's done software consulting at ThoughtWorks, bootcamp instructing at Hackbright Academy, and even tried her hand at her own startup. Currently, Rachel is an engineer at Chalk Schools where she helps schools get their documents online. She is also the city director for Lesbians Who Tech - East Bay.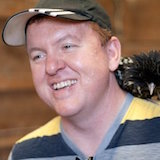 Tom Seago, General Manager, Eyethereal
Tom has been shipping mobile apps for over 15 years, including on those things we used to know as PDAs. He consulted around the world with mobile carriers as they deployed the first J2ME handsets, wrote games and apps for Qualcomm's BREW platform, shipped messaging software on Samsung and Motorola devices, and has launched products on both iOS and Android. His most recent work includes enterprise decision making solutions as well as consulting on mobile development for major entertainment and retail brands.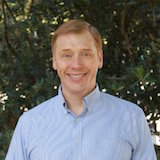 Dave Schreiber

Dave Schreiber is a software engineer, startup entrepreneur and Silicon Valley native. He is a veteran of several startups, including the Y Combinator-backed Loopt. He is currently doing freelance full-stack mobile development and working on a new startup. Dave is a graduate of U.C. Santa Cruz and lives in Mountain View.