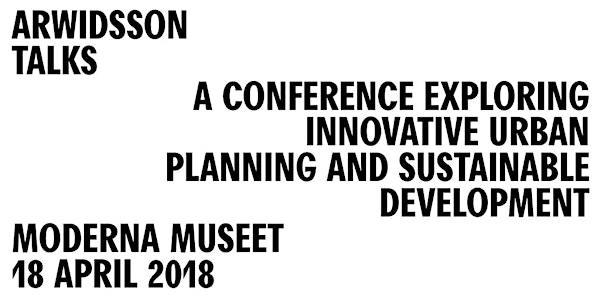 Arwidsson Talks 2018
When and where
Location
Moderna Museet 4 Exercisplan 111 49 Norrmalm Sweden
Description
Välkommen till Arwidsson Talks
18 april på Moderna Museet i Stockholm
Hur skapar vi ett samhälle som håller ihop och där alla har någonstans att bo? Hur bygger vi städer och livsmiljöer som är trygga och inkluderande?
Arwidsson Talks sätter några av samtidens mest brännande stads- och samhällsutvecklings-frågor i fokus. Här presenteras innovativa tankar, konkreta projekt och ny forskning som inspirerar och ger ny kunskap.
Bostadsbrist, segregation och hållbar stadsplanering är några av utmaningarna som Sveriges samhällsbyggare och politiker brottas med dagligen och som kommer att vara i fokus när konferensen Arwidsson Talks arrangeras 18 april på Moderna Museet i Stockholm.
Konferensen samlar några av de internationellt mest intressanta namnen inom stadsplanering och hållbar samhällsutveckling. Här kan du bland annat lyssna till Leilani Farha, FN:s rapportör för rätten till bostad som sätter den svenska bostadskrisen i ett internationellt sammanhang. Du får också träffa fastighetsutvecklaren Martin Blake som varit en av drivkrafterna bakom omvandlingen av Torontos miljonprogramsområde Regent Park, som inspirerat bland andra Uddevalla kommun. Programmet innehåller också en föreläsning om stadsplanering med barn i fokus, inspiration från Berlin där arkitektkollektivet Raumblabor utvecklat innovativa metoder för att inkludera medborgarna i stadsutvecklingsprojekt, samt en genomgång av den digitala utvecklingens påverkan för boende, stadsbyggnad och folkhälsan av innovations- och designbyrån Fjord.
Arwidsson Talks vänder sig till stadsplanerare, fastighetsutvecklare, politiker, tjänstemän, arkitekter, designers, och forskare. Här finns inspiration och kunskap för alla som i sin yrkesroll bidrar till utvecklingen av våra städer.
Dag: 18 april 2018
Tid: Klockan 8.30 – 17.00.
Plats: Moderna Museet, Skeppsholmen, Stockholm
Anmälan: Boka din plats redan idag

Biljettpriset är 2 850 kr (inklusive moms) och då ingår fika och lunch.
Early Bird: Bokar du innan den 18 mars erhåller du en rabatt per biljett på 600 kronor.
Betalning via faktura går också bra. Mejla hello@arwidssontalks.com


---


Arwidsson Talks Program
(Tiderna är preliminära och kan komma att ändras.)
08:30 – REGISTRERING OCH FRUKOST

09:00 – VÄLKOMNA OCH INTRO

09:15 – BOSTAD ÅT ALLA
Leilani Farha, FN:s särskilda rapportör för rätten till bostad, ger oss en bild av den nu nästan epidemiska bostadskrisen som sveper över världens städer, dess orsaker och konsekvenser. Den svenska bostadsbristen sätts i ett internationellt sammanhang.

10:15 – BARN OCH STADSPLANERING
Felicitas zu Dohna, forskare vid ARUP:s avdelning för framtid och innovation presenterar rapporten Cities Alive: Designing for urban childhoods.

11:15 – STADEN VÅRT VARDAGSRUM
Eik Bjerregaard, projektchef på danska COBE arkitekter presenterar utifrån en rad projekt Köpenhamns progressiva inkluderande och aktiverande stadsutveckling med särskilt fokus på hur man arbetat för att inkludera barns rätt till staden.

12:15 – LUNCH

13:00 – ELEMENTS
Videoverk av Davide Rapp

13:30 – LIVING SERVICES - DIGITALISERINGENS TREDJE FAS
Sofia Pörner, från Fjord, presenterar de förmodade effekterna av Living Services på framförallt bostäder, infrastruktur och stadsutveckling.
14.15 – FIKA

14:35 – SOCIALT HÅLLBAR FASTIGHETSUTVECKLING
Martin Blake, vice vd för Daniel Corporation, omvandlingen av Torontos miljonprogramsområde Regent Park, med fokus på företagets sociala engagemang i området och affärsmodellen som utvecklats för att göra det möjligt. Regent Park bar många likheter med Sveriges miljonprogramsområden. Vad kan Sveriges kommuner lära av Toronto?

15:20 – UDDEVALLA INSPIRERAT AV TORONTO
Carina Johansson, samhällsbyggnadschef i Uddevalla kommun delar med sig av sina intryck från besöket i Regent Park, och talar om vad Uddevalla inspirerats och lärt sig av studiebesöket.

15:40 - BENSTRÄCKARE

15.50 – ARKITEKTUR SOM VERKTYG

Jan Liesegang är en av grundaren av de nyskapande arkitektkollektivet Ramblabor Berlin. Han presenterar deras arbetsmetoder i stadsutvecklingsprojekt som alltid inkluderar de boende och flera olika yrkesgrupper. Styrkan i ett kollektivt arbetssätt skapar nya inkluderande platser i städerna.
16:35 – AVSLUT
Peter Eriksson, Sveriges bostad- och digitaliseringsminister avslutar Arwidsson Talks genom att kort presentera intentionen och innehållet i den nya politiken för gestaltad livsmiljö.


17:00 – SLUT
---


Arwidsson Talks is an international and interdisciplinary conference exploring innovative urban planning and sustainable development.
It brings together researchers, policy makers, officials, architects, artists, builders, real estate developers and politicians to push forward thinking on how to create inclusive, healthy and happy cities for all.
Our aim is to present best practices and visions, to provoke discussion and encourage collaboration between disciplines within the field of urban development.
We have invited 7 speakers to give international perspectives and context to some of the most challenging issues in the field of urban development and planning in Sweden today.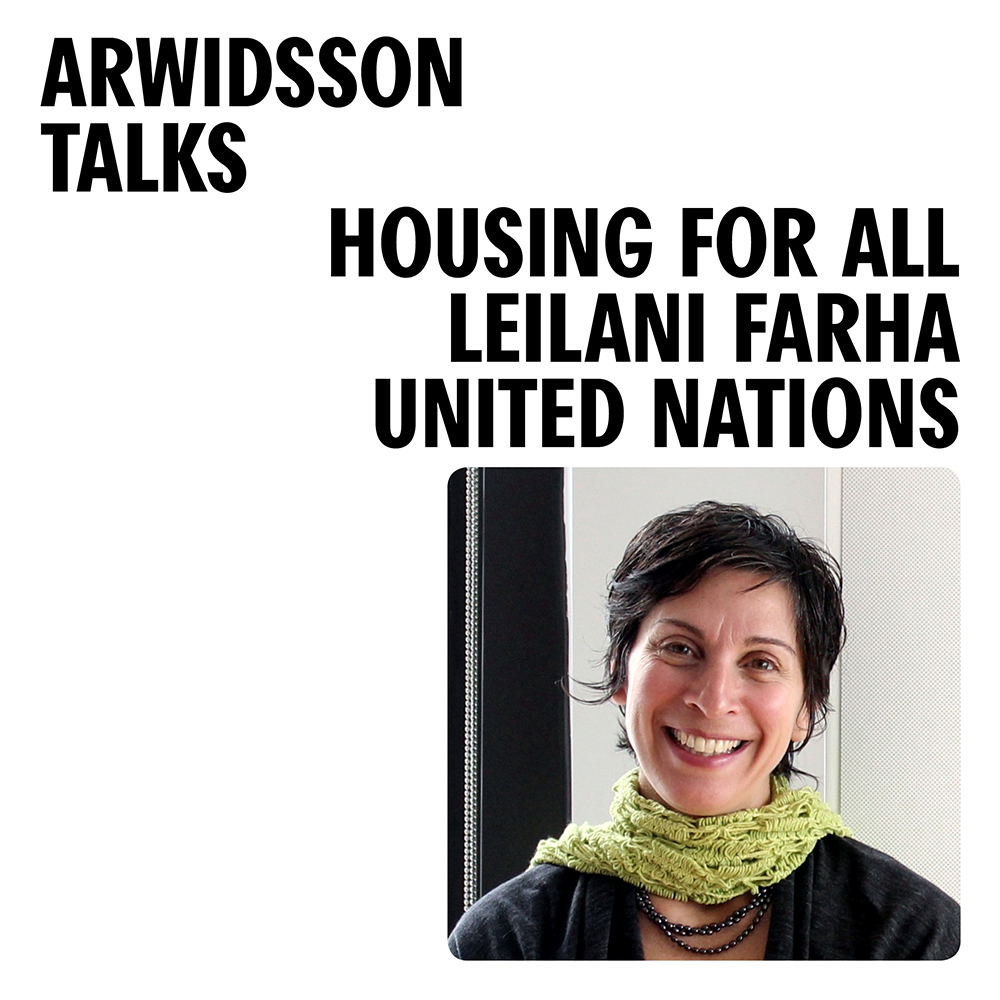 HOUSING FOR ALL
Leilani Farha, UN special rapporteur on the right to housing, will address the fraught state of housing in cities around the world. Drawing from her research, the Rapporteur will reflect on the causes and effects of the financialization of housing – defined as the treatment of housing as a commodity and not a social good. She will highlight the urgency needed to shift the way we view housing, from a commodity to a human right - and the dangers that could arise from our failure to do so.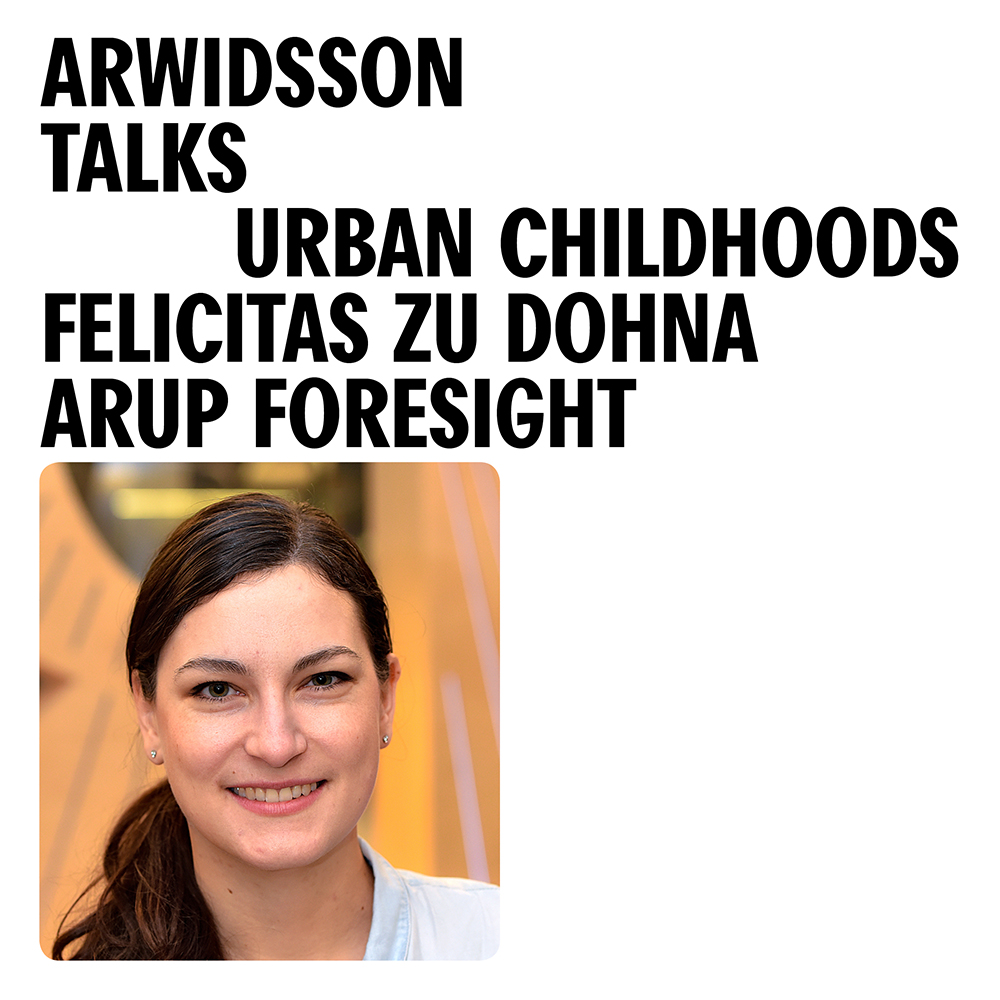 URBAN CHILDHOODS
Felicitas zu Dohna, researcher at ARUP Foresight, Research and Innovation will present the report Cities Alive: Designing for urban childhoods. It proposes a child‐friendly approach to urban planning, helping us to build successful cities that work for everyone. Creating urban environments that offer streets, spaces and facilities – for all ages, abilities and backgrounds to enjoy together – can make a vital contribution to our collective wellbeing. With children projected to make up the majority of the world's urban population by 2030, the quality of life experienced in our cities will in many ways determine our global future.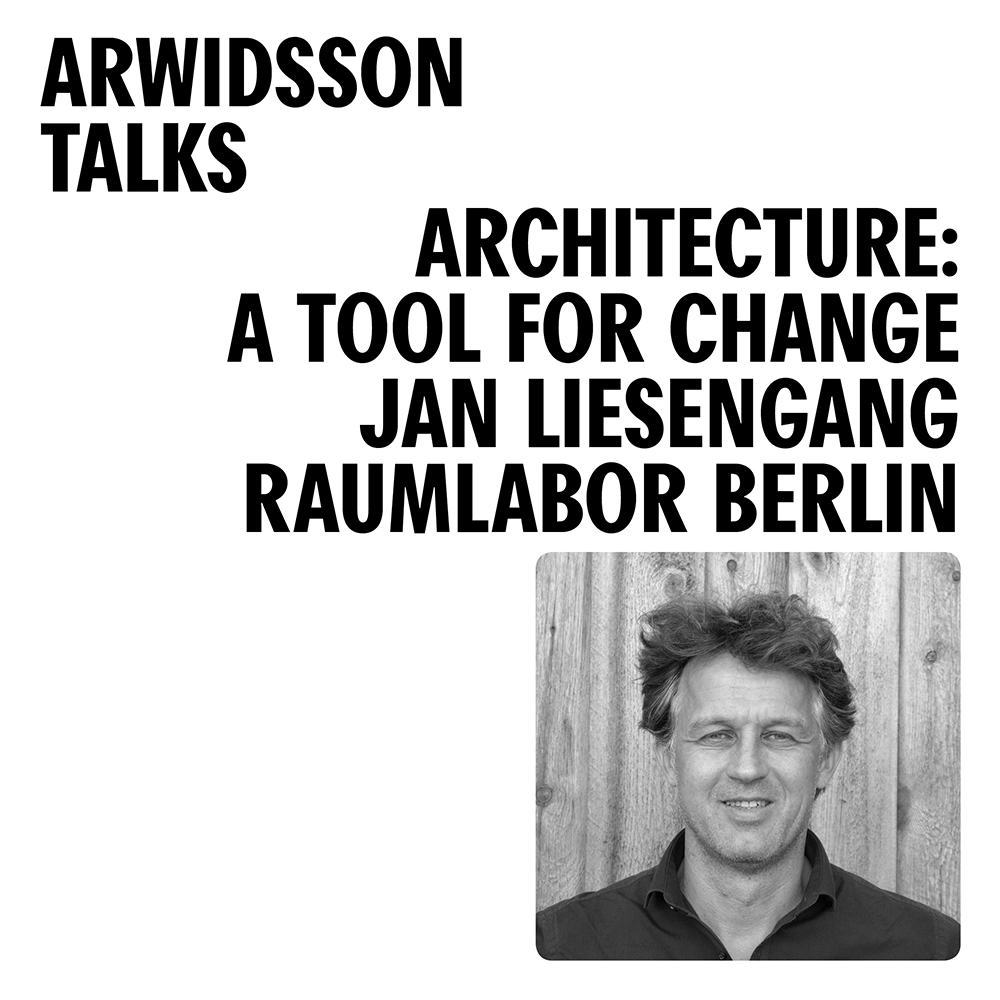 ARCHITECTURE: A TOOL FOR CHANGE
Jan Liesegang is an architect and founding member of Raumlabor Berlin, a collective of eight architects working in the intersection of architecture, city planning, art and urban intervention. They address their work in city and urban renewal as a process. For their projects they form tailored teams of interdisciplinary experts, with whom city residents are included to forge active alliances between local actors and external experts. In Sweden Raumlabor Berlin is perhaps most know for the sauna they designed and built in Jublieumsparken in Gothenburg a couple of years ago. Jan Liesgang will share his view on the role and function of architecture in contemporary society.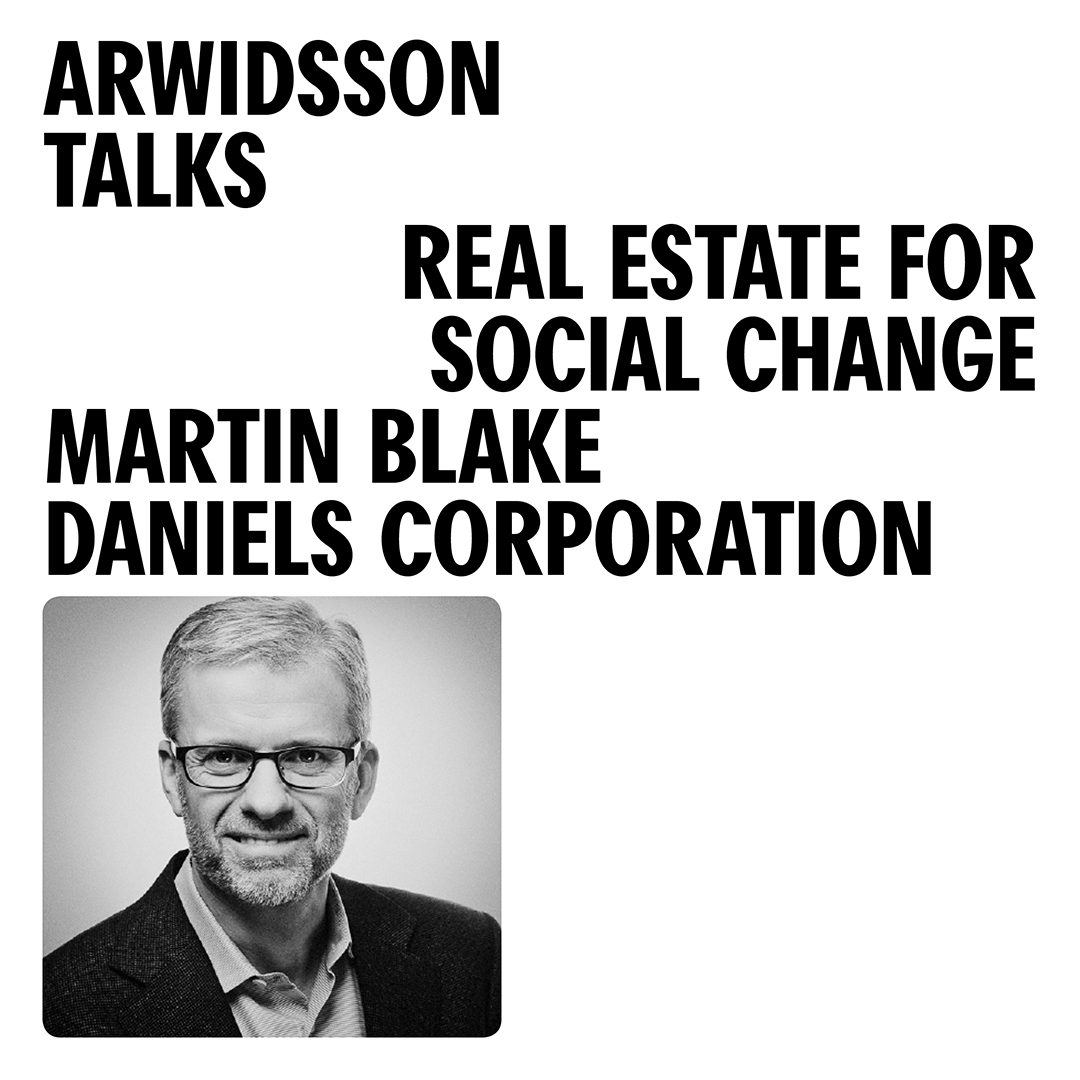 REAL ESTATE FOR SOCIAL CHANGE
Regent Park is a community located in downtown Toronto. Originally built after World War II, the public housing project, which comprised of exclusively social housing, quickly fell into disrepair resulting from the poor urban design and a lack of government attention and investment. Over many decades, the neighbourhood became highly stigmatized and riddled with crime.
During the mid-2000s, the social housing provider, Toronto Community Housing, developed a plan to demolish and rebuild Regent Park in partnership with a private-sector partner, and ultimately selected The Daniels Corporation (Daniels). The 69-acre project, will span over 20 years and has exceeded 1.8 billion dollars to-date, with the overarching goal that project revenue should balance project cost. The redevelopment project has now transformed the neighborhood to include a mix of subsidized and market housing in a variety of built forms, retail shops and community amenities.
The redevelopment has successfully created a mixed income and mixed-use community in what was formerly referred to as one of Canada's most challenged neighbourhoods. The alignment of the priorities of the project partners, Toronto Community Housing and Daniels, has been instrumental to the project's success. These organizations share the vision of creating a healthy and sustainable community and have worked in partnership to create a social infrastructure for the community that is as strong as the new buildings.

Martin Blake, Vice President of The Daniels Corporation, will present the project focusing on the company's approach to socially sustainable urban real estate development and the replicable business model that has been developed to make it possible.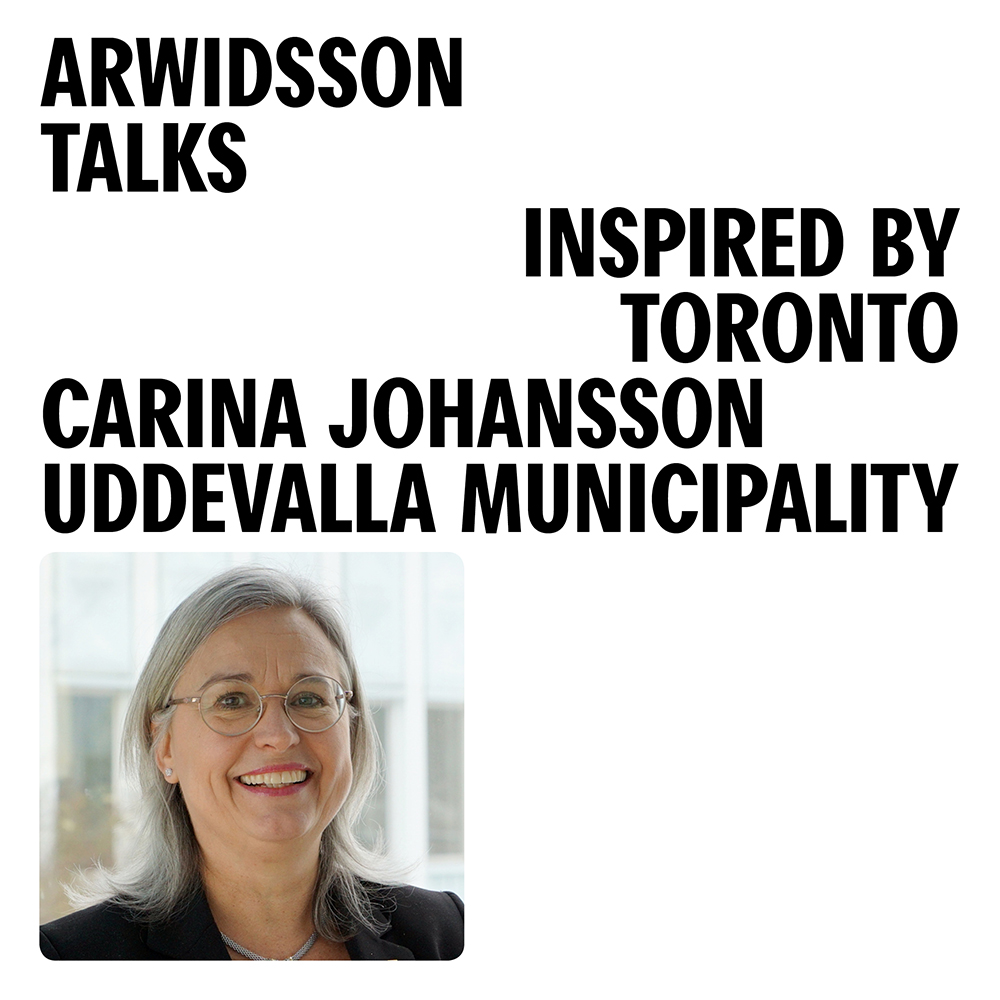 UDDEVALLA INSPIRED BY TORONTO (IN SWEDISH)
Carina Johansson, director of urban planning in Uddevalla Municipality visited Regent Park in 2017 together with her colleagues. She shares her impressions from the visit and talks about what Uddevalla takes away from the study trip going forward in the development of their own city.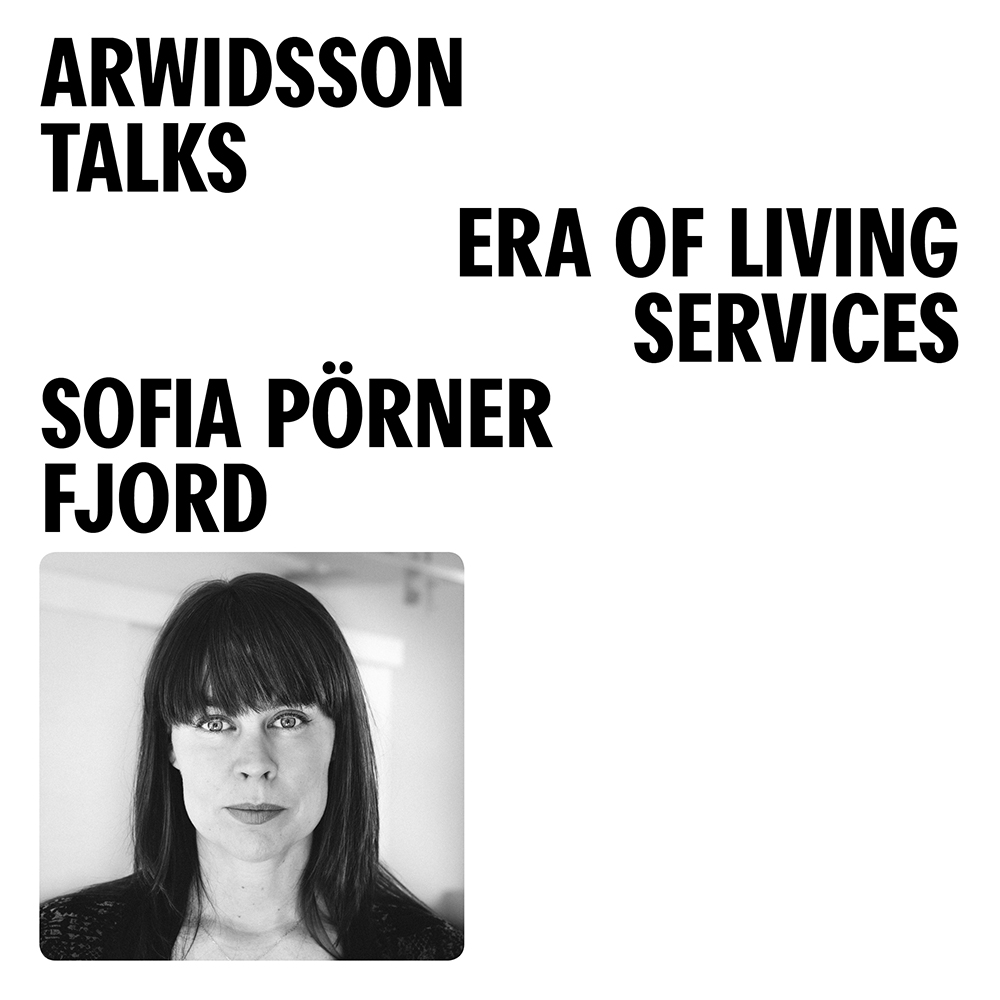 ERA OF LIVING SERVICES
Over the coming years, sensors, the cloud, connected smart devices and real time analytics will combine to deliver a new layer of connected intelligence that will revolutionize the ability of brands and organizations to offer interesting and increasingly indispensable digital services to consumers. The global design and innovation consultancy, Fjord, defines this new era of digitalization as the era of Living Service. Living Services are highly sophisticated and able to constantly learn and evolve, almost as if they are alive. They will transform and improve the way we live, our homes, our bodies, our jobs, our transportation systems and our cities.

Sofia Pörner, from Fjord, will present the impact of living services focusing on the effect on housing, infrastructure and cities.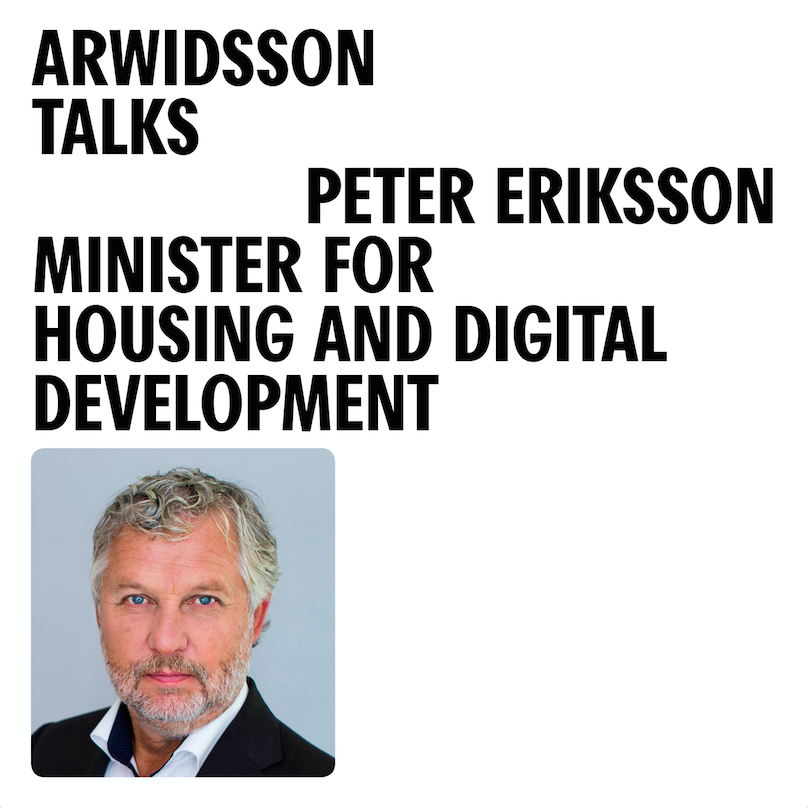 CLOSING REMARKS
Peter Eriksson, Sweden's Minister for Housing and Digital Development will hold the closing remarks at Arwidsson Talks by presenting the new policy for architecture and the build environment.


---
Payments via Invoice upon request.
Email hello@arwidssontalks.se
---