Artificial Intelligence & Machine Learning in Drug Discovery: Moving Beyond the Hype

Wednesday, May 30, 2018 from 5:30 PM to 8:30 PM (PDT)
Event Details
Will artificial intelligence solve the drug discovery productivity crisis?
There needs to be a fundamental shift in drug discovery, and artificial intelligence may be the key to bringing the pharma industry into the 21st century. Drug makers and tech companies are investing billions of dollars in artificial intelligence with the hope that AI will make the drug discovery process faster and cheaper. From designing better compounds to targeting the correct patients for clinical trials, machine learning and advanced algorithms may be utilized to increase the speed and success of drug development. As many as 74% of life science executives believe that AI will result in significant change or even completely transform their industry within 3 years.
However, not everyone is convinced that AI will transform drug development. There is caution until the true power of these technologies is completely understood, concern that AI is "over-hyped," and skepticism among the public about its value. This program will provide new insights and experiences on how to move away from the hype. Innovators and entrepreneurs from some of the hottest companies in the field will present real world case studies based on the latest science demonstrating how to harness AI and ML to transform aspects of the life sciences industry, from R&D through personalized medicine. This is followed by an interactive panel discussion around the current state of the field, regulatory and other development hurdles, and what the future of AI and ML in drug discovery holds.
MODERATOR:
Attila Hajdu, MBA, MSc, CEO, Stelvio Therapeutics
PANELISTS
Bryan Walker, Founder and CEO, Animantis, La Jolla, CA
Janusz Dutkowski, Ph.D., CEO and Co-Founder, Data4Cure, San Diego, CA
Jasna Delic, Partnering Executive, Atomwise, San Francisco, CA
Navid Alipour, JD/MBA, Co-Founder, Managing Partner, Analytics Ventures, La Jolla, CA
Casey Laris, Co-Founder and CTO, Reveal Biosciences, San Diego, CA
AGENDA
5:30: Registration, Networking, food and drinks
6:30: Panel discussion
7:30: Audience Q & A
8:00: Program Concludes, Networking, Coffee & Dessert until 8:30

WHO SHOULD ATTEND
This event is of value for everyone working in the life science industry. It is especially relevant for individuals in drug discovery in academia, research institutes, and industry. Also, drug development, bioinformatics, machine learning, artificial intelligence, venture capital, and start-ups. 
FEES:
$35 l Early Bird through May 12
$45 l General Registration
$25 l Student
$55 l Day of Event
LOCATION:
Knobbe Martens
12790 El Camino Real
San Diego, CA 92130

SPEAKERS' BIOGRAPHIES
Attila Hajdu, MBA, MSc, CEO, Stelvio Therapeutics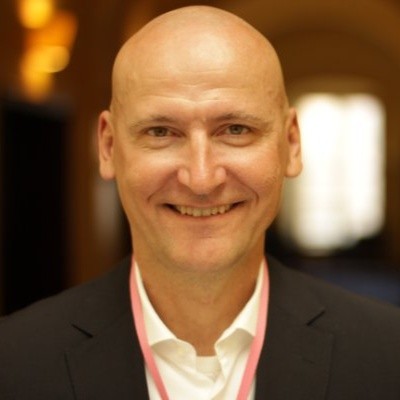 Stelvio Therapeutics, a JLABS San Diego resident company, is developing novel therapeutics for glioblastoma through an epigenetics live imaging-based platform that is deeply rooted in machine learning. Attila is an experienced executive with 17 years' experience in big pharma (GSK, Astellas) and biotechnology (Sirona Biochem) in various senior leadership roles in sales, marketing, finance, clinical development, medical affairs and business development. His passion is successfully delivering innovative solutions for unmet needs. 
Bryan Walker, Founder and CEO, Animantis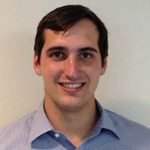 Bryan is the founder and CEO of Animantis, an early stage company that has developed an AI-based drug discovery platform focused on modeling complex cellular behaviors and interactions to better predict drug efficacy. As CEO, Bryan has been responsible for developing the overall strategy for the company, securing financing, and engaging pharmaceutical and academic partners leveraging Animantis' proprietary platform. Prior to founding Animantis in 2014, Bryan was a researcher at Yale University. During his time as a researcher at Yale, Bryan developed modular engineered tissue models to more effectively characterize primary innate immune cell function in vitro. Bryan graduated from Yale University with a B.S. in Biomedical Engineering in 2013.
Janusz Dutkowski, Ph.D., CEO and Co-Founder, Data4Cure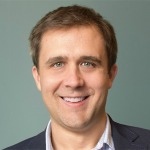 Janusz Dutkowski is Co-founder and CEO of Data4Cure, Inc. – a company focused on combining systems biology, machine learning and AI to facilitate continuous translation of biomedical data to knowledge. His background is in mathematics and computer science. For the last 15 years he has been working at the intersection of mathematics, computer science and biology to develop new data-driven technologies to advance the discovery of new biomarkers and precision-based therapies. Before founding Data4Cure he was a scientist at the University of California, San Diego where along with Dr. Trey Ideker he led the development of methods for multiscale analysis of molecular networks and integrative methods for biomarker discovery from multidimensional data. He has co-authored over 20 research papers published in scientific journals including Nature Biotechnology, Science and Cell.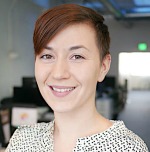 Jasna Delic, Partnering Executive, Atomwise, SF, CA
Jasna is Partnering Executive at Atomwise. Atomwise develops artificial intelligence systems using powerful deep learning algorithms and supercomputers to shorten the process of discovering new drugs. In March 2018, Atomwise raised a $45 million Series A, bringing their total amount raised to $51 million. The company now has more than 50 molecular discovery programs.
Navid Alipour, JD/MBA, Co-Founder, Managing Partner, Analytics Ventures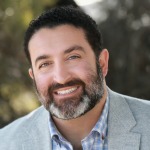 Navid is Co-founder and Managing Partner at Analytics Ventures, a Venture Formation Fund focused on starting new ventures with Artificial Intelligence (AI) and Machine Learning (ML) at their core. Prior to co-founding Analytics Ventures, Navid founded La Costa Investment Group, making targeted investments in multiple AI based companies, bringing them from inception to success, including CureMetrix and Curematch. Navid serves on the Board of Tech San Diego where he is recognized for his role helping develop San Diego's now thriving eco-system. He is also on the boards of CureMetrix, AV Lab, Kazuhm, AlphaTrAI, & AdTheos. He has been a panelist, judge, speaker and moderator at forums such as UCSD, USD, SDSU, CyberHive, HeraHub, MIT Forum, RSNA, U.S. News STEM Conference, and CONNECT. Navid holds a BA from UC San Diego, and a JD/MBA from the University of San Diego.
Casey Laris, Co-Founder and CTO, Reveal Biosciences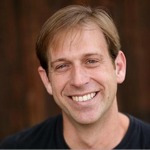 Casey Laris is Co-founder and CTO at Reveal Biosciences, a computational pathology company leveraging artificial intelligence (AI) to enable pathologists to make diagnostic decisions faster, more accurately, and for less money. Reveal has partnered with leading clinical pathology labs providing access to millions of patient pathology slides and data. This data has allowed them to develop a strong pipeline of highly accurate AI-based clinical diagnostics, with the first reaching the clinic in Q3 2018. Prior to co-founding Reveal, Casey spent 20 years in a variety of roles developing and analyzing big data sets from high throughput microscopes with the aim to improve diagnosis in the clinic. He has served in product and tech lead roles at UCSD, Sanford-Burnham MRI, Beckman Coulter, Accerlys and Vala Sciences. Casey holds a BS from UC San Diego. He believes that the use of AI in pathology will make a strong impact to patients both in the US and throughout the world.
For Sponsorship Opportunities Contact Teresa Gallagher, President, San Diego Clinical Research Network. Phone 858-692-1835. teresa@clinicalresearchcurrents.com
SPONSOR

When & Where

Knobbe Martens
12790 El Camino Real
San Diego, CA 92130


Wednesday, May 30, 2018 from 5:30 PM to 8:30 PM (PDT)
Add to my calendar
Organizer
San Diego Clinical Research Network (SDCRN) provides educational programs for the life science community on emerging topics in clinical research and related areas. SDCRN also publishes a national clinical research newsletter, Clinical Research Currents. http://clinicalresearchcurrents.com/newsletter/.
For more information, contact Teresa Gallagher at teresa@clinicalresearchcurrents.com.
The San Diego Biotechnology Network (SDBN) is in its 10th year, amassing more than 20,000 life science followers who depend on it to improve their networking skills and stay updated on local and global biotechnology news and events. https://sdbn.org/about/
For more information, contact Mary Canady.