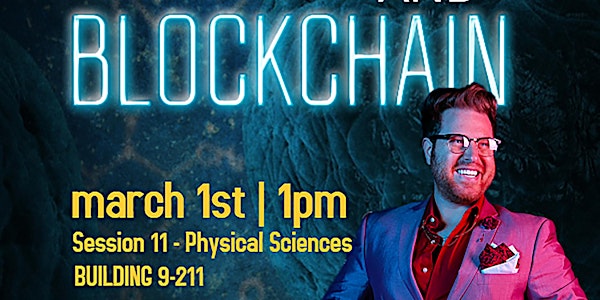 Artificial Intelligence and Blockchain in Information Systems
When and where
Location
California Polytechnic University 3801 West Temple Avenue Engineering Building 9 - Room 211 Pomona, CA 91768
Description
Artificial Intelligence and Blockchain in Information Systems, by Albert Fattal
For those traveling from outside of campus, all day parking passes can be purchased for $8 at the parking booth. https://www.cpp.edu/~parking/parking-permit-pay-stations.shtml
NOTE: Due to Physical Sciences interest, the presentation is located at the College of Engineering, Building 9, Room 211 (Second Floor).
Campus and Building Map: http://www.cpp.edu/maps/dynamic/?structureID=Bg-9
Abstract
Artificial Intelligence (AI) and Blockchain are two major technologies with the potential of transforming modern business and leadership. While each one of the two technologies offers both technical and business advantages, when working together they promise a technical and economic revolution. In modern business and leadership, the two technologies promise to improve transparency, efficiency and openness in all processes. In the discipline of Information Systems, AI and Blockchains ensure that various stakeholders own up to their data and keep a log of every individual that accesses such information. This research explores why the use of AI and Blockchain in Information Management Systems increase fairness, empowerment and fosters open economies.
--
Highlights from the event: https://albertfattal.com/in-the-press/artificial-intelligence-and-blockchain-in-information-systems/