Sales Have Ended
Registrations are closed
Thank you for your interest in this community workshop! Join our mailing list and select "Joplin" interest here to stay in the loop on upcoming events: http://artfeeds.us2.list-manage.com/subscribe/post?u=46351b7e56169aefb5b137cea&id=97e146a449
Sales Have Ended
Registrations are closed
Thank you for your interest in this community workshop! Join our mailing list and select "Joplin" interest here to stay in the loop on upcoming events: http://artfeeds.us2.list-manage.com/subscribe/post?u=46351b7e56169aefb5b137cea&id=97e146a449
Description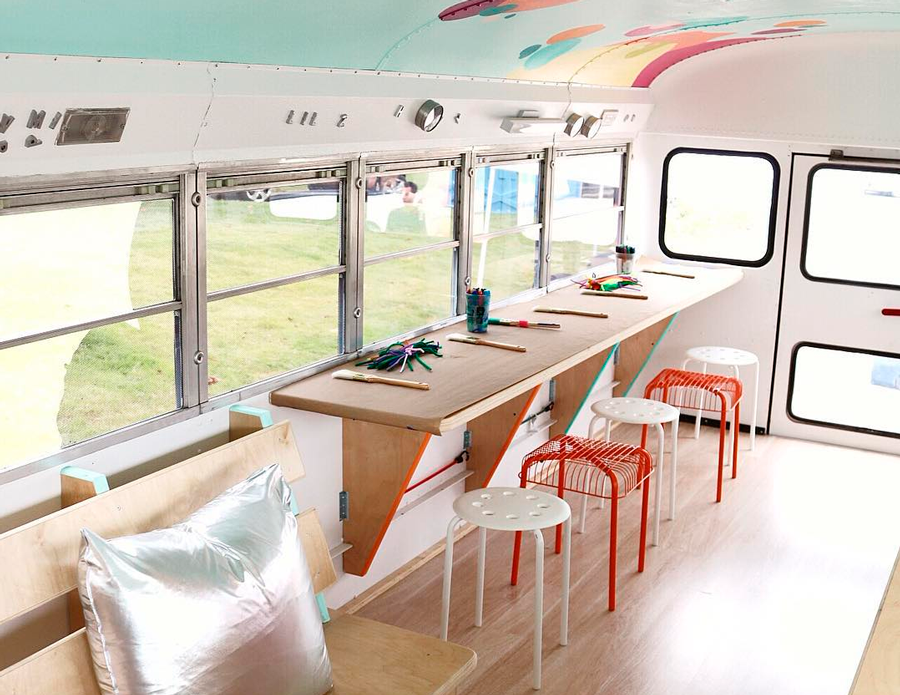 Art Feeds, along with Mercy Hospital Joplin, is excited to announce the creation of a brand new community mural at Mercy Park in Joplin, MO! The mural will be installed on the backside of the Butterfly Mural already located in the park. We have the space, but now we need the artwork! That is where your little artists come in.
We are calling all K-5th graders to join us for a 3-hour mural workshop on Saturday, September 23rd or Saturday, September 30th. In order to include as many students as possible, Art Feeds and Mercy Hospital Joplin are offering the same workshop twice– two weekends in a row. The workshops are completely free of cost, but do require preregistration. Each workshop will be conducted aboard the brand new Art Feeds Mobile Art Center, Van Gogh 2.0, and has a capacity of 25 students.
During the 3-hour workshop, the students will participate in 4 lessons, used to facilitate the student's design and production process. The first lesson will be the Art Feeds Community Story Telling Web. The web illustrates to students that every voice matters and will be followed by lesson 2– Small Group Brainstorming which will highlight the range of creativity and allow the students to decide the mural theme and color scheme. In lesson 3, students will participate in a Community Collaboration Drawing that emphasizes that together, creating something beautiful is possible. Lastly, in lesson 4 students will create Paint Brush buddies to take home and remember their creative experience.
After the workshops, the designs will be given to Art Feeds Graphic Designer and placed together to create one cohesive mural design to represent the student's ideas. The mural design will then be handed off to Whitehill Enterprises for printing.
---
Please arrive 10-15 minutes early to allow time for paperwork.
All parents or guardians will be required to sign this form. You can print, sign and bring using this link. Or we'll have plenty on site to sign at drop off.
Students will participate in 4 projects during a 3 hour workshop including a snack time. (Please let us know of any food allergies.)
This workshop is available for students who are starting the 2017-2018 school year in K-5th grade.
Unfortunately due to capacity, we allow drop-offs only for this event. Parents are invited to pick students up at 12pm at the same site of drop-off. Thanks for your understanding!