Join us January 16th for an electrifying night of music with ARMNHMR at The Vanguard in Orlando for a reduced capacity event.
About this Event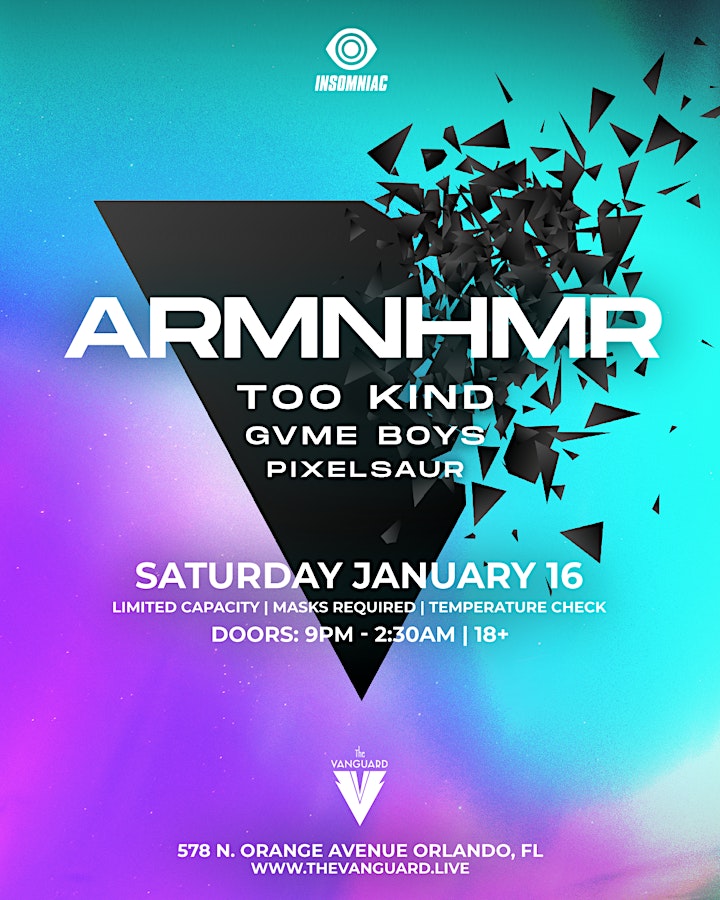 ARMNHMR
Catapulting onto the scene with full force, LA duo ARMNHMR (consisting of Joseph Chung and Joseph Abella) are no strangers to attacking all spectrums of Dance Music. With masterful original productions and beautifully resonating remixes, ARMNHMR has built a loyal following as well as received strong support and recognition from high profile artists throughout the industry.
A combination of heart pounding drops and melodic interludes encompass the #HammerSounds, guiding their audience into a world filled with emotion and energy. With dozens of planned solo releases along with collaborations with some of the highest caliber artists in dance music and beyond, ARMNHMR is set for a monster year.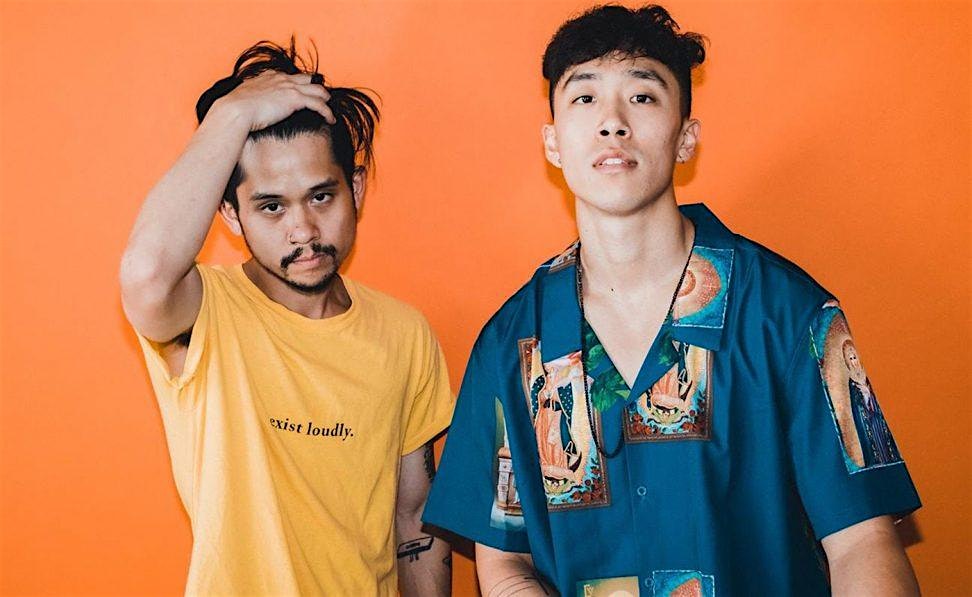 Too Kind
Too Kind is an American DJ, and producer based out of Miami, Florida. The idea is that Too Kind represents the best aspects of the music scene such as the joy, energy, style of music, and genuine interactions between people. His music reflects that, with such versatility between genres, highlighting the best aspects of the culture. His sound is truly something you have to hear in order to understand. The motto is "Be kind. Stay kind."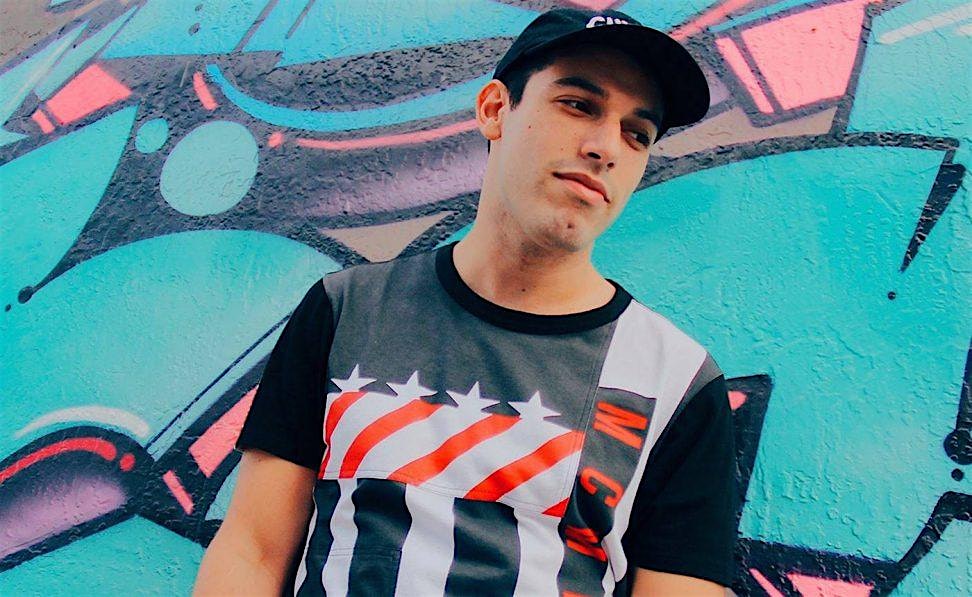 Gvme Boys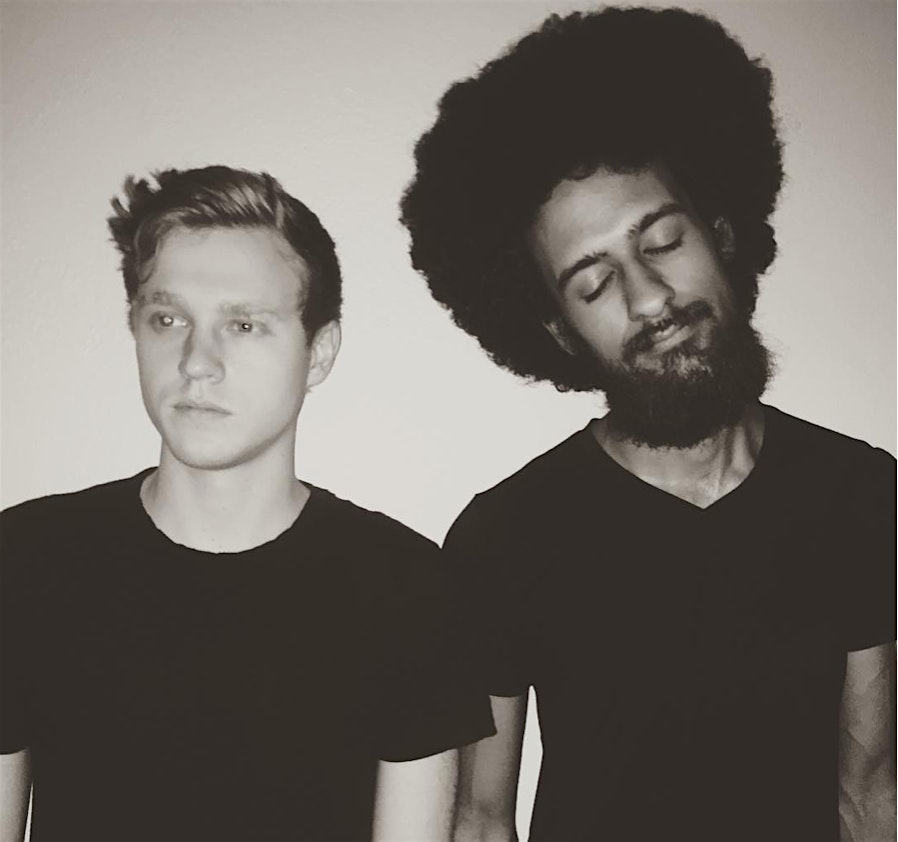 Pixelsaur
Pixelsaur, also known as Michael Benson, is a future bass/trap artist native to the South Florida area. Starting at a young age, Pixelsaur established his roots in music by playing in bands which led him to eventually becoming a self taught producer. In 2016, Pixelsaur began to see results with his music by playing small venues in Tampa to becoming a Ritz Ybor resident in 2017. His retro video game influenced style has landed his tracks on Trap City and even a label deal with Far East Movement's "Breadnbutter". With over 1 million combined plays across all formats, Pixelsaur continues to produce melodic music influence by the sounds of his contemporaries and of course, the nostalgic sounds of his youth.