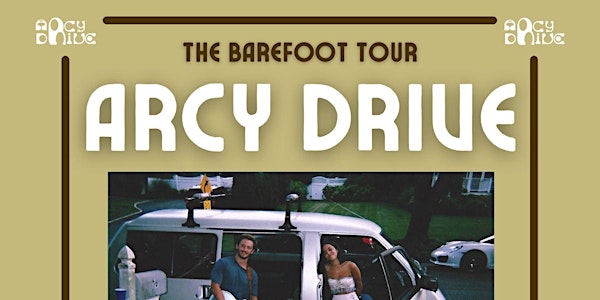 Location
DC9 Nightclub
1940 9th St NW
Washington, DC 20001
Arcy Drive

With time to kill and a shed to jam in, Arcy Drive came to life in the small sandy town of Northport, New York. Whether it's playing for their local dive bars or grooving and boozing on the beach with their buds, these four childhood friends love sharing their tunes to anyone that'll listen. Learning as they go, the band embraces their rawness and infancy in the music industry. Arcy Drive has no plans of slowing down, croozing with high hopes and open road ahead of them.

Fetcher

FACEBOOK | INSTAGRAM | SPOTIFY

We are an alternative rock band from Baltimore Maryland. Started when two childhood best friends finally had the opportunity to make music together, FETCHER is the music we want to make, how we want to make it. Taking a mix of inspiration from anything that sounds good to us, our sound is an amalgamation of punk rock attitude, pop production and the trippy existentialism of psychedelic music. We are currently working on our first full length album and are feeling really excited about it! We hope you like the Growing Pains EP and would love it if you followed us for updates on the new one!