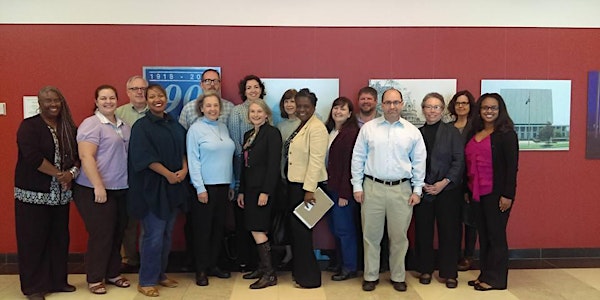 ArchivesSpace Workshop
When and where
Location
Robert W. Woodruff Library 111 James P Brawley Drive Southwest Atlanta, GA 30314
Description
ARCHE Archives Council
Annual Fall training/workshop


ArchivesSpace
:
An Overview of Implementation and Function
Friday, September 29
10:30 – 1:00 (includes regular meeting) followed by lunch
AUC Robert W. Woodruff Library
111. James P. Brawley Drive, SW
Atlanta, GA 30314
Sarah Tanner, Assistant Department Head, and Brittany Newberry, Processing Archivist, from the Atlanta University Robert W. Woodruff Library Archives Center will lead a fruitful discussion on the process for instituting ArchivesSpace at their institution.
Learn from their experience on the decision-making stages through current use and how to successfully navigate customization, trouble shooting, and functionality of the application.
Topics covered:
· Decision making process
· Functionality
· Trouble shooting
· Demonstration
· Public user interface
· Role on Advisory Council
Event and Training schedule
10:30 – 11:45 Presentation and discussion
11:45 – 12:15 Lunch provided by ARCHE
12:15 – 1:00 Fall Archives Council meeting (all attendees welcome)
Each ARCHE Archives Council member is available to send 2 additional members from their institution an invite to attend this workshop.