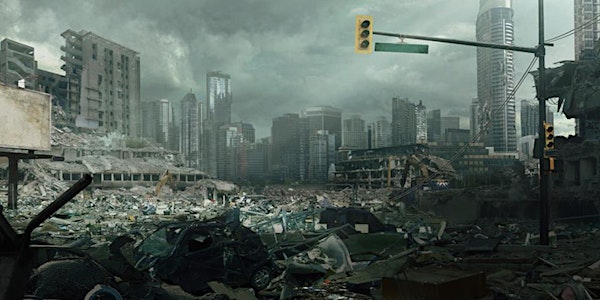 Apocalypse Now: Imagination and Collective Action at the End of the World
Apocalypse Now: An Online Conversation with Zara Zimbardo and Patrick Reinsborough
Refund Policy
Contact the organizer to request a refund.
About this event
Global pandemic, climate disruption, massive inequality, rising authoritarianism, looming ecological collapse. We live in a time of tumultuous change, which increasingly challenges and reshapes our existing story frameworks for understanding current events. How do apocalyptic narratives—from film, art, fiction, television, and beyond—function to shape our imaginations, rehearse different futures, and help us navigate profound disruption, denial, and dissolution?
Join CIIS faculty Zara Zimbardo with narrative strategist and climate activist Patrick Reinsborough for a conversation exploring how we think about "the end" and what apocalyptic narratives can tell us about new beginnings.
Zara and Patrick describe versions of the end of the world that get re-played on heavy rotation, and the uncanny relationship between apocalyptic fiction and non-fiction realities. In this context, they explore how the collective nightmare of the COVID-19 pandemic has expanded the dreaming boundaries of what is considered imaginable, possible, and doable.
Please note that this talk will be hosted live online. Instructions on how to join the webinar will be included in your event confirmation email. If you need additional assistance finding or joining the event, please email publicprograms@ciis.edu.
Zara Zimbardo, MA, received her Master's degree in Cultural Anthropology and Social Transformation from California Institute of Integral Studies, and has a BA in Religious Studies from UC Berkeley. For the last twenty years she has been a body-based therapist both in private practice and community health centers. She is a presenter and published writer on topics of the social construction of whiteness, critical media literacy, Islamophobia, subversion of stereotypes in a time of war, social justice comedy, modern monsters and the zombie apocalypse, and representations of gender, race, consumerism and US imperialism/militarism.
Zara co-founded the White Noise Collective, an anti-racist feminist training and resource organization. She is a co-founder and Special Projects Director of Partners for Collaborative Change, which supports organizations to become more equitable through democratizing research planning and design, and through anti-oppression facilitation and coaching. A former member of the National Council of the Fellowship of Reconciliation, the nation's oldest interfaith peace organization, she has worked in solidarity with nonviolent activists resisting militarism in the US, Palestine/Israel and Colombia.