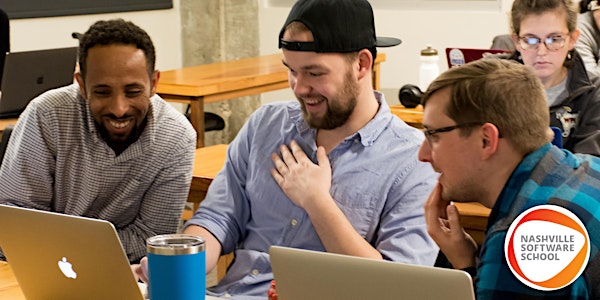 Analytics Jumpstart 3-Week Course
If you are looking for a synchronous online, hands-on intro to data analytics, the Analytics Jumpstart was created for you.
Refund Policy
Contact the organizer to request a refund.
Eventbrite's fee is nonrefundable.
About this event
Have you started exploring data on your own but want to find out if you're on the right track? Are you considering a career change and want to see what working on an analytics project is like? Would basic knowledge of analytics and tools like using Python in a Jupyter Notebook be helpful in your current career? If you are looking for a hands-on introduction to data analytics and want to demystify data analytics, the Data Analytics Jumpstart was created for you.
Duration: This course is 33 synchronous hours (online) over 3 weeks. 
February 4 - 23, 2022
Saturdays | 9am - 2pm
Tuesdays, Thursdays | 6pm - 9pm
*Registering for this event on Eventbrite enrolls you in the full 3-week course. 
What will the course cover? 
The Data Science Process
Python
SQL
Reproducible Workflow with Jupyter Notebooks
Analytics Careers
Exploratory Data Analysis
Data Visualization & Storytelling
How will you learn the material?
Synchronous online instruction: Introduction to new topics will be covered by instructors who are working analytics professionals. They will cover topics through a combination of lectures and live-coding.
Mentored exercises: Apply your understanding of these new topics by doing, but don't worry, you'll have access to instructors if/when you need guidance.
Real-world project: You will practice the skills you learn by exploring data to answer real-world questions.
Materials to keep going: Whether you continue your journey with self-study, or take the next steps to pursue a career in analytics, we'll give you guidance on how to continue learning and building your skills after the end of the course.
For more information, visit: http://nashvillesoftwareschool.com/programs/analytics-jumpstart
 What is required?
Personal Laptop (No Chromebooks please. You will need at least 5GB of free hard drive space.)
Must be 18+ years of age
No prior technical training or web development experience is required.
Basic computer skills and proficiency. You should know how to use common applications, such as word processing, and have familiarity using the internet.
Attendance Policy: For the following scenarios, we would be happy to work with you and point you at resources to help fill in what you missed. The instruction staff is happy to catch you up to speed.
Missing class 1 or 2 (unless the first day of class is on a Saturday. See below).
Missing a day due to an emergency.
You've been accepted into an upcoming Bootcamp. 

For the following scenarios, we would encourage you to look into enrolling in the next available course. Courses are regularly offered and there might be one that better fits your schedule. If there are no future courses listed, make sure to ask us and we'll let you know roughly when the next class is slotted for.
Missing a Saturday. Because Saturdays include 5 hours of instruction and hands-on exercise, it is best not to miss these.
Missing any class period beyond week 1. Materials covered in weeks following build on each other and can include complex topics.
Missing multiple days.
Refund Policy: Tuition will be refunded, minus a $50 administration fee, if a request is made prior to the start of the second class session. If you would like to transfer to a different month or Jumpstart, please email us at info@nashvillesoftwareschool.com before requesting a refund.