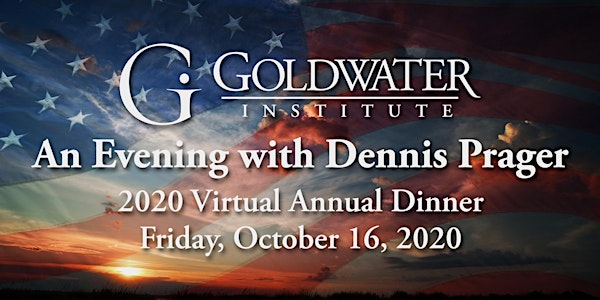 An Evening with Dennis Prager- Virtual 2020 Annual Dinner
Exclusive Virtual Event with Dennis Prager and the Goldwater Institute!
About this event
About the Event:
You're invited to join us for the very first "virtual" Goldwater Institute Annual Dinner, featuring special guests Dennis Prager and U.S. Representative Andy Biggs. Dennis Prager is one of America's most well-known and respected conservative talk show hosts and writers. Congressman Biggs is an Arizona native and is serving his second term in the U.S. House, representing Arizona's Fifth District. He previously served in the Arizona Legislature for 14 years.
This exclusive, invitation-only event will be streamed live online and will feature critical insights from Dennis Prager about America's future as we sit on the precipice of the 2020 elections. Here is your chance to join with fellow Goldwater supporters in celebrating freedom and supporting the Goldwater Institute's mission to defend the Constitution and protect liberty.
You can watch this marquee event from the comfort of your own home on Friday, October 16, 2020. More information about how you can participate in this incredible celebration of freedom will follow.
All donations will support the Goldwater Institute's nationwide efforts to work daily in communities, courts, and legislatures to defend and strengthen the freedoms guaranteed to all Americans by the U.S. Constitution and the constitutions of the 50 states.
2020 Guest Speaker - Dennis Prager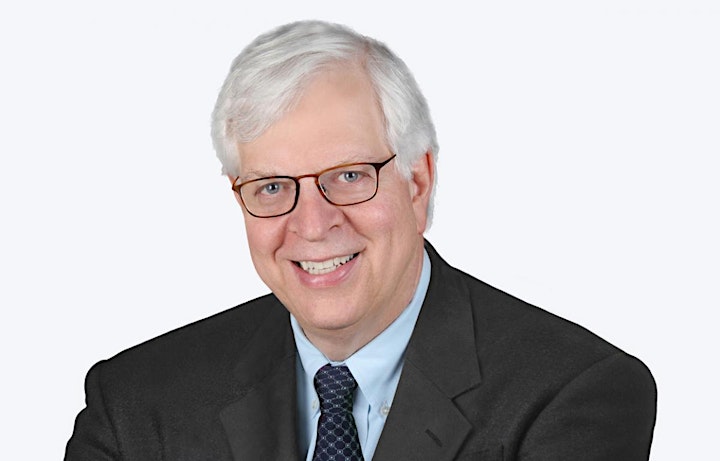 Find Dennis Prager's bio here.
Find U.S. Representative Andy Biggs bio here.
DATE
Friday, October 16, 2020
6:00 pm - 8:00 pm PDT:         
Dennis Prager Remarks and Presentation of the 2020 Goldwater Institute Freedom Award
SPONSOR
Find Sponsorship Information here.
RSVP
Please RSVP no later than Friday, October 9th. For more information, please contact Anissa Borchardt at (602) 633-8984 or email events@goldwaterinstitute.org.
Deductibility
The Goldwater Institute is a 501(c)(3) tax-exempt research and litigation organization. A portion of all event contributions will be tax-deductible. The exact tax-deductible amount will vary by sponsorship level.