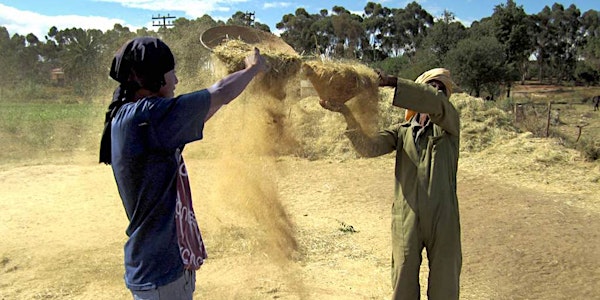 An Eritrean Evening
When and where
Location
St Stephen's 17 Canonbury Road Islington London N1 2DF United Kingdom
Description
An evening of food and discussion about Eritrea.
Eritrea is a beautiful and diverse country lying in east Africa, in what is known as the 'Horn of Africa.' It is bordered to the northeast and east by the Red Sea, Sudan to the west, Ethiopia to the south, and Djibouti to the southeast. In 2000, a long running war with Ethiopia came to an end and peace was restored in the region. However, since then many thousands of Eritreans have continued to leave the country and seek asylum across the world. Many have found themselves in refugee camps and at the mercy of traffickers. Many have found themselves enslaved and abused and many have died or taken their own lives.
Why is this happening? Why is this country that is so full of potential still gripped by oppression and misery that forces so many to leave? And what should the UK and international response be to this?
This evening is a chance to find out more about Eritrea and its people. A chance to appreciate the contemporary Eritrean story and to hear the experiences of some of those who have fled their homeland in search of a new life. Experiences that are repeated time and time again in the lives of those fleeing from many different countries today.
Martin Plaut, who was a BBC reporter for many years and is an acknowledged expert on Eritrea, will speak, along with others, including Fr. Shenouda, who have first-hand experience of Eritrea and the refugee journey.
More details can be found on https://eritreahub.org
You are invited to join us at 6pm for some traditional Eritrean food prepared by the St Mary's Eritrean Orthodox community at Archway. At 7.15pm Martin Plaut and others will speak and from 8.15-9pm there is a chance to talk informally and ask questions.
Although Eritrea is a unique country with a unique set of issues, it also brings into sharp focus the plight of so many others who seek asylum today. As world citizens we need to learn how to share these experiences and offer hope that can change the lives of those who travel as rootless and homeless refugees today.
You can find out more by contacting Rev John Beauchamp vicar@ststephenscanonbury.org.uk