Amazing Faith Women's Luncheon and Award Ceremony
Description
Join us as we celebrate and honor women who are empowering and impacting their families and communities by using Biblical Principles. The session topics include Love, Health and Wealth. Come be inspired from women who will be sharing their own unique strategies to help you improve your business and lifestyle.
Women face many different challenges today with overwhelming responsibilities and demanding schedules. Being connected to like-minded individuals who offer support is a necessity in order to recharged and grow stronger. This is why CEO Beverly Claiborne is committed to hosting an annual woman's event that will address the unique aspects women face on a daily bases. We offer solutions that women can leverage to gain better results in their lives.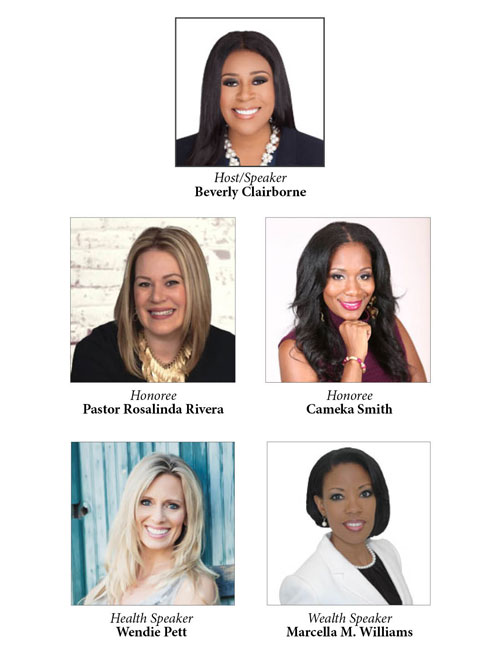 All of our speakers are Spirit-filled women walking by faith and are prepared to share nuggets of truth with you. An impressive line-up of featured speakers from Love, Health and Wealth headline the fourth Annual " Amazing Faith Women's Luncheon and Award Ceremony. We will dive into topics exploring relationship development and career aspirations with Beverly Claiborne, health and wellness with Wendie Pett and personal finance with Marcella M. Williams.

Among the scheduled speakers this year we will be honoring women who have demonstrated "Amazing Faith" in their community. This year's honorees: Pastor Rosalinda Rivera and Cameka Smith.
Come hungry because we have a delicious lunch planned for you. Book your Ticket today!
Group rates available by calling Beverly at 443-536-6561.