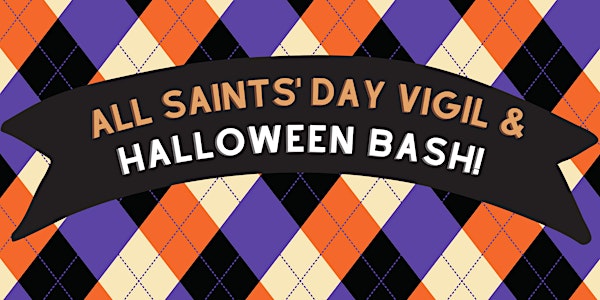 All Saints' Vigil & Halloween Bash!
Join us for the 4th annual All Saints' Vigil/Halloween Bash!
When and where
Location
St. Joseph's Church in Greenwich Village 371 6th Avenue New York, NY 10014
About this event
Join fellow young adults for the 4th annual All Saints' Vigil & Halloween Bash! There will be food, beer, and tons of fun!
We will start off with a Holy Hour at 5:30 p.m.. Also fulfill your Holy Day of Obligation with the 6:30 p.m. All Saints' Day Vigil Mass before the party!! $30 includes everything!
Some important notes:
Arriving at 5:30 p.m. will be important because crowds will be forming shortly after that due to the parade. This might mean dipping out of work early, but hopefully not too bad a tradeoff in exchange for a fun night!
The front of the church will not be accessible due to the parade, so you'll enter through the rectory door, at 371 Avenue of the Americas, New York, NY 10014 (blue door to the right of the church if you are facing it).
We will stop letting people in after 6:30 p.m. because the Mass is starting, but any time after 6, it might be tough for you to reach the door depending on the crowd size.
Your best bet for avoiding crowds is to take the A, B, C, D, E, F, M to the West 4th Street- Washington Square Station or the 1 and 2 to Christopher Street Station. (The police did advise us it will be easier to come from the west side.)
There are no changing rooms, but there are bathrooms you can use to change, or use costumes that don't require changing.
The night will end at 10 p.m., but we'll head to a local pub after!
This event is 21+. ID will be required upon entry.
Friendly reminder that this evening is going to take place on Church property, so we ask that although you don't have to dress like a saint, haha, no sinners, please (i.e. devils, witches, revealing costumes, etc.). We ask that costumes not be worn during Mass, but afterwards, feel free to change and enjoy the festivities!